VersaFlex | Assembly Magazine
Introducing VersaFlex – Flexible Flat Top Chain Conveyors
Flat Top Chain Conveyors for Assembly
Today's fast paced assembly operations require a modular conveyor approach – conveyors which can help control the product flow and allow for easy expansion as the need arises.
VersaFlex from mk North America are those conveyors.
VersaFlex is a flexible flat top (also called table top) chain conveying platform which allows the conveyor to be constructed in three dimensions (linearly and around horizontal and vertical bends) -- saving you space, time and money. With VersaFlex you can maximize your floor space, optimize your workforce's performance, and reduce product loss.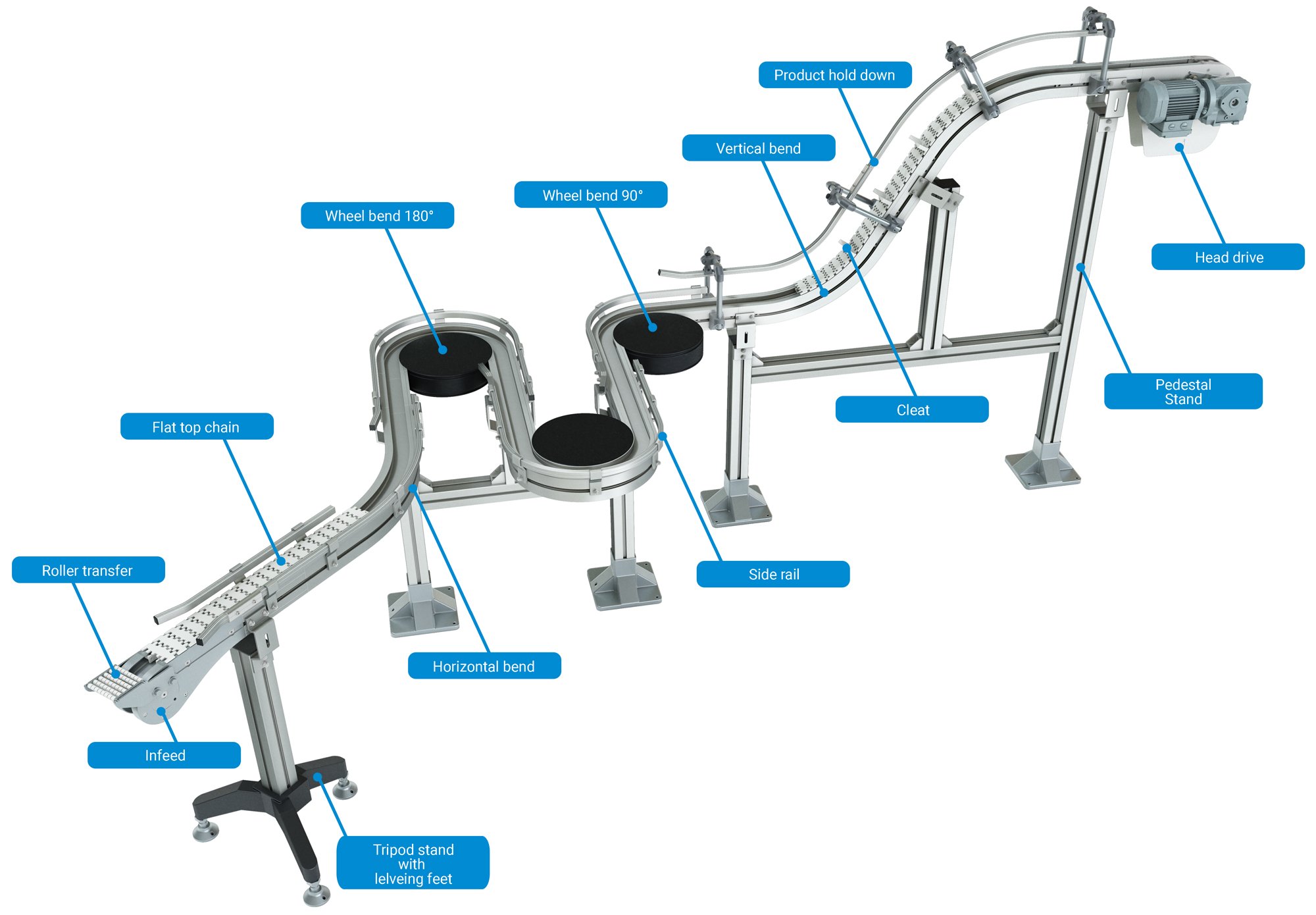 VersaFlex comes in three different widths: 63, 83 and 103 mm wide chains.

Additionally the 83 mm width (A08) can be configured as pallet-handling conveyor systems. Conveying product on pallets allows for a consistent conveying surface, which streamlines assembly operations.
mk North America's application engineers will work with you from start to finish ensuring all of the conveying requirements for your next application are met and exceed. Conveyor solutions are made easy with VersaFlex from mk North America.
Still looking for something different? With over 50 different conveyor platforms mk North America is sure to have the right conveyor solution for your packaging application. Contact mk today to get started!