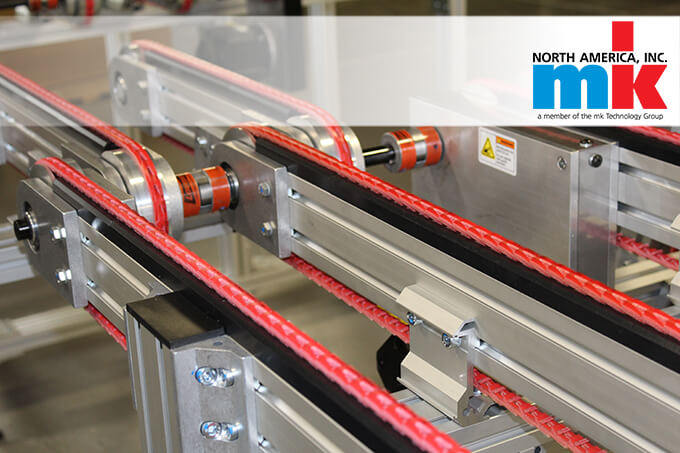 Industrial conveyor systems are crucially important for a wide variety of applications and industries. From packaging to printing, food and beverage processing, shipping, manufacturing and more, conveyors are the backbone of numerous industries the world over.
That's why, for many businesses, finding the right conveyor system manufacturer is so vitally important. Finding and integrating the right conveyor system can be the difference between thriving in a changing marketplace and struggling to keep up.
If you're looking for a conveyor supplier and manufacturer to meet the demands of your industry, mk North America has the team to call.
Specializing in belt conveyors and pallet conveyors made with versatile, cost-effective t-slot aluminum extrusions, mk also offers sanitary stainless steel conveyors, custom framing systems and factory equipment, and more.