New comprehensive tool increases speed and eases CAD design of customized conveyor systems.
Bloomfield, Conn. – Leading conveyor system designer and manufacturer mk North America has announced the official release of a new online conveyor modeling tool, CAD360!, that makes it faster and easier than ever to design and share custom designed conveyor systems.
Continue Reading
Cleanliness is one of the most important topics of discussion when it comes to food. Where it's grown or raised, how it's processed and packaged, and the methods used to make its way onto our plates are all important aspects most take seriously.
If you run a food processing or packaging facility, it's critical to not only abide by sanitation requirements for compliance, but also to meet increasing consumer and industry standards for safe, cleaner operations. A great place to start is at the equipment level. You need solutions that can easily be disinfected and sanitized and that are designed with cleanability in mind so food is never compromised.
Continue Reading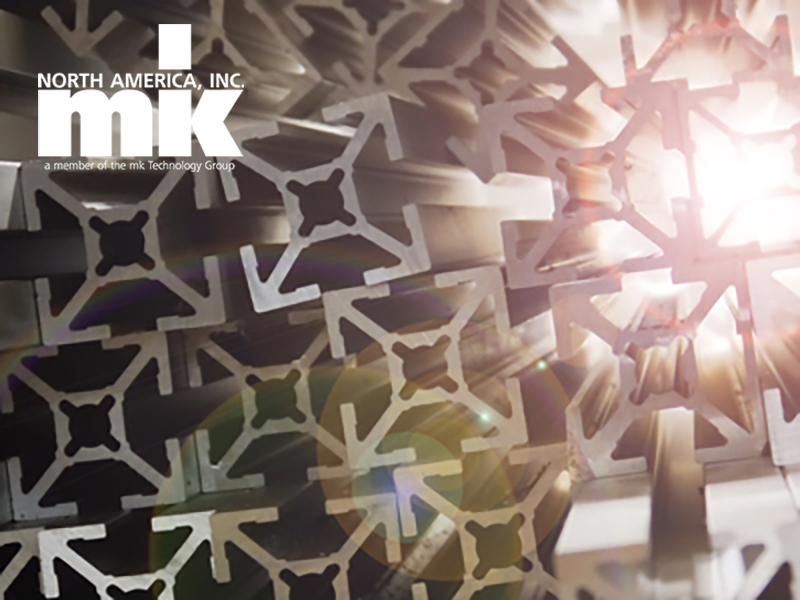 Building superior equipment requires quality parts that fit together well and work reliably. At mk North America we're committed to designing modular solutions that can be customized to fit even the most unique requirements.
Our aluminum framing / t-slot aluminum extrusions make it possible to construct just about anything our customers can imagine. That's the advantage to working with a reliable and material that's designed for flexibility such as extruded aluminum.
Continue Reading