Pallet-handling conveyor systems from mk North America provide efficient modular solutions that can simplify your product flow, free up your production personnel and ease control complexities.
Our systems are ideal for a wide range of parts from small to large, light to heavy, and everything in between.
Our seamless designs fit into nearly any manufacturing environment. These conveyors are also ideal between machining stations. They work in harmony with robots and humans, allowing for building, inspecting and testing stations, and so much more.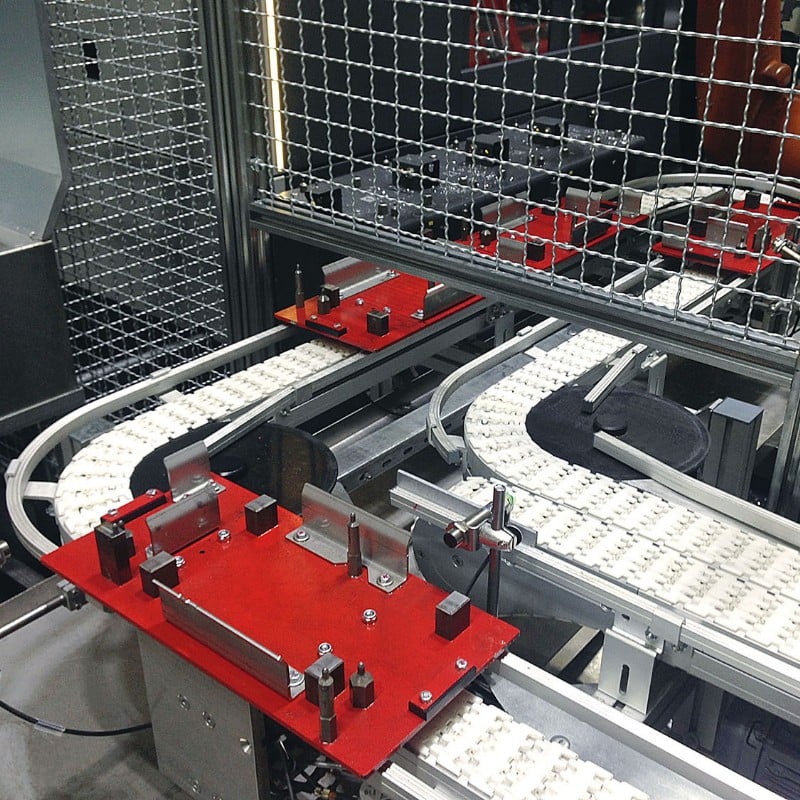 Custom Pallets on VersaFlex
VersaFlex pallet handling system with customer specific pallets.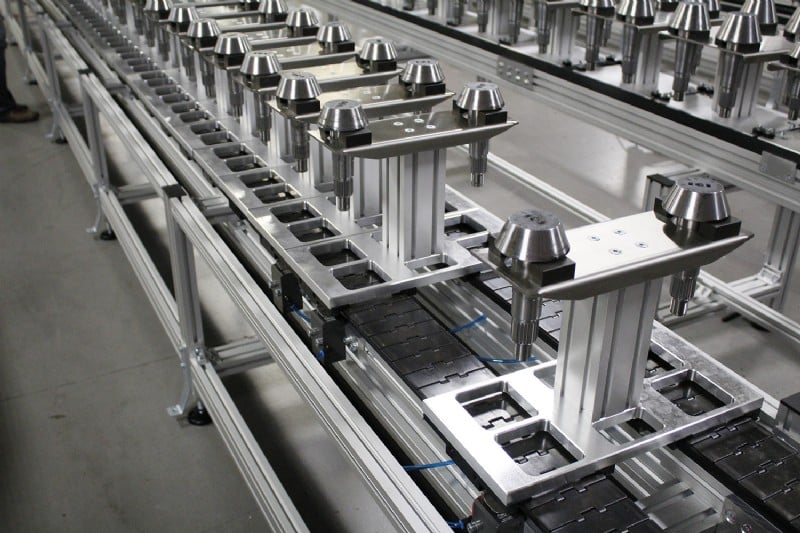 SPU 2040 Carrying Parts
SPU 2040 with custom pallets carrying automotive parts.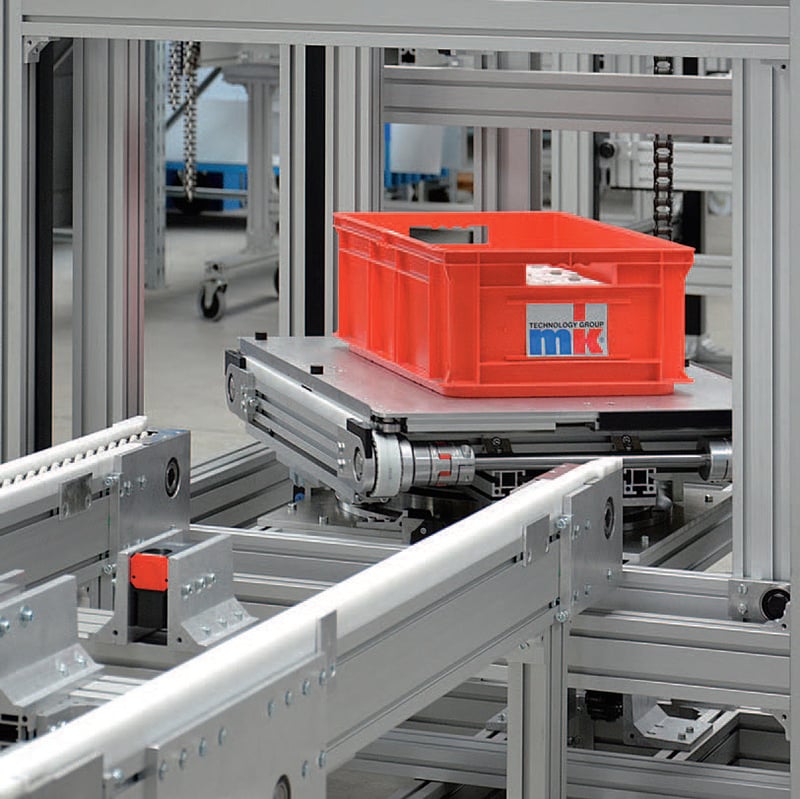 Rotate with Vertical Transfer
A rotating conveyor is mounted to a vertical transfer unit. This allows the pallet to be offloaded on multiple levels that are either inline or at a right angle to the infeed conveyor.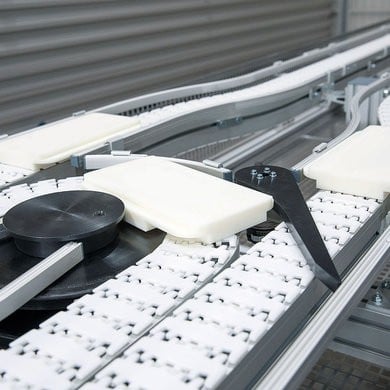 VersaFlex Pallet Conveyor
The use of pneumatic gates on a VersaFlex system allows for precise traffic control.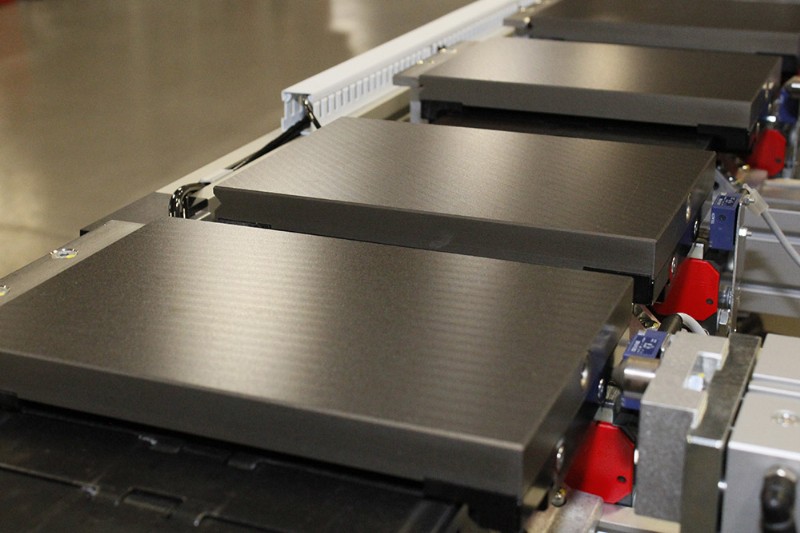 SPU 2040 Recirculating Pallet Conveyor
The SPU 2040 recirculates pallet conveyor, making for a cost effective and space consideration conveyor design.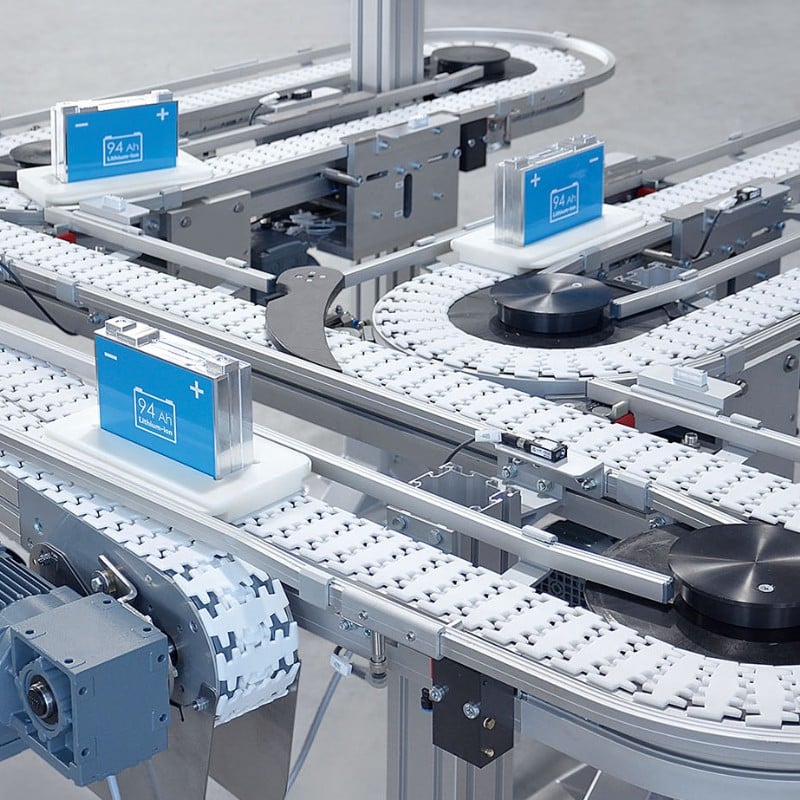 VersaFlex System with Batteries
VersaFlex conveyors are ideal in many industries, including the batter industry.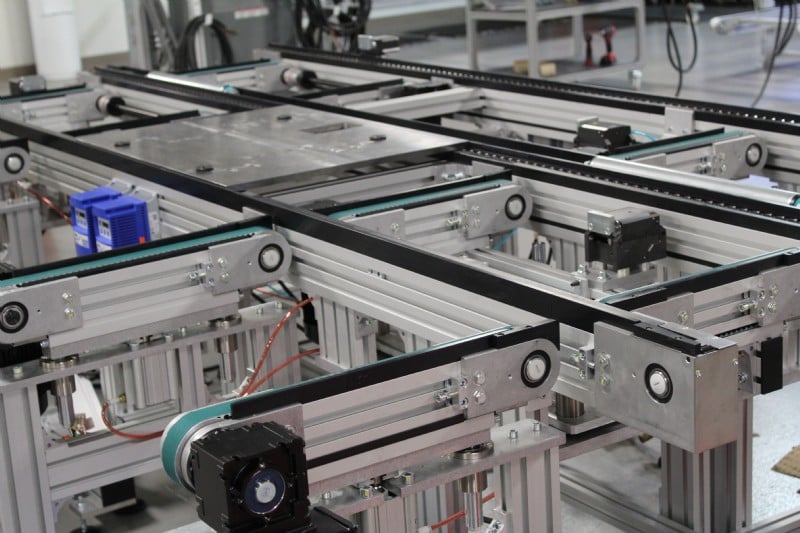 Pallet Conveyors
mk timing belt conveyors and accumulating roller chain conveyors are excellent choices for pallet-handling.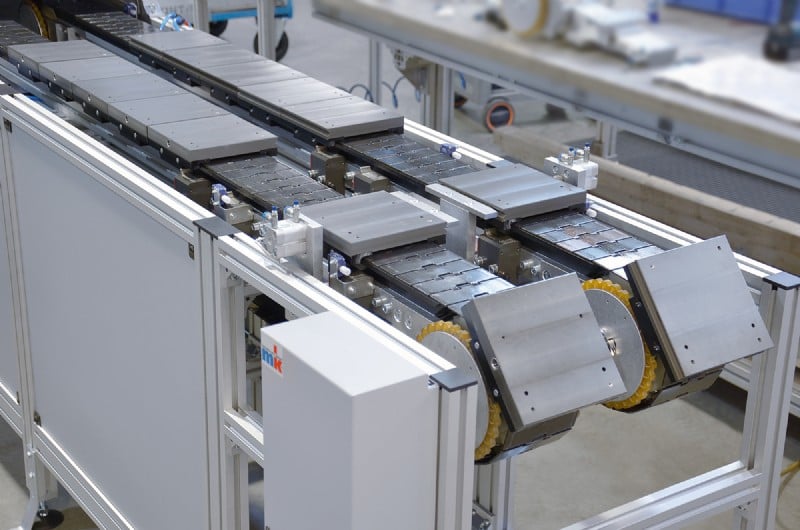 SPU 2040 Dual Lane
The SPU 2040 is capable of handling two rows of pallets, that move independently from each other.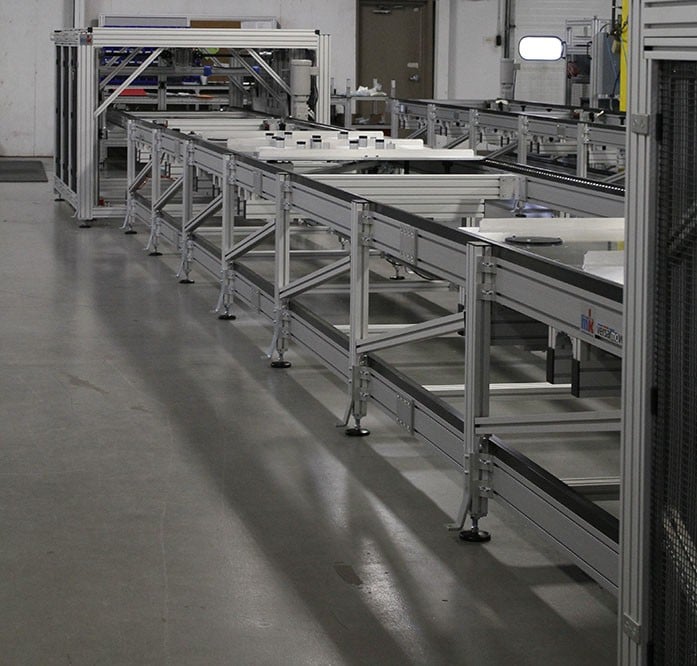 Over Under Conveyor System VersaMove Ultra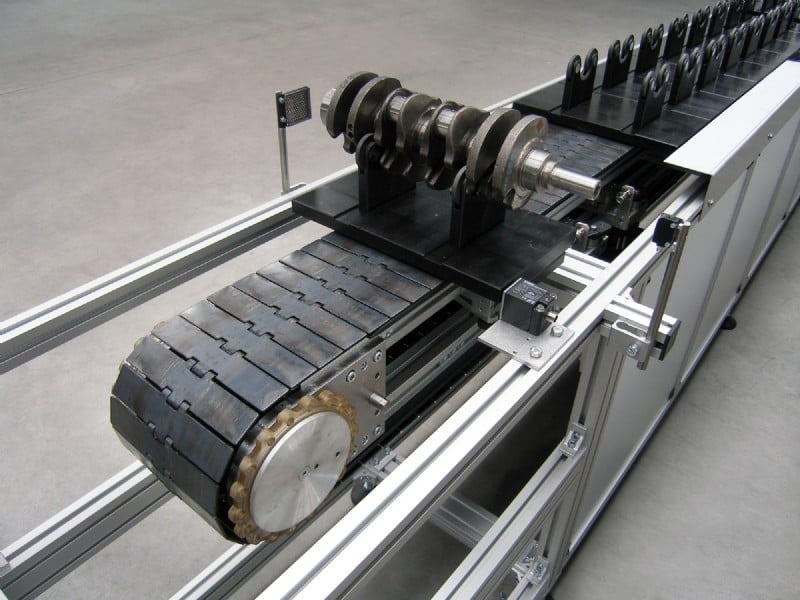 SPU 2040 Carrying Crank Shaft
SPU 2040 conveyors are ideal for conveying parts between machining stations.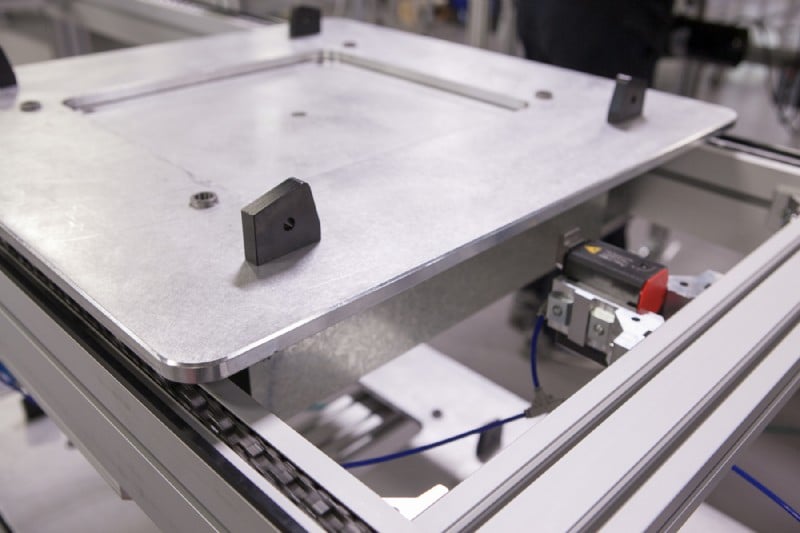 Pallet Designs
mk offers a wide variety of custom and standard pallet designs.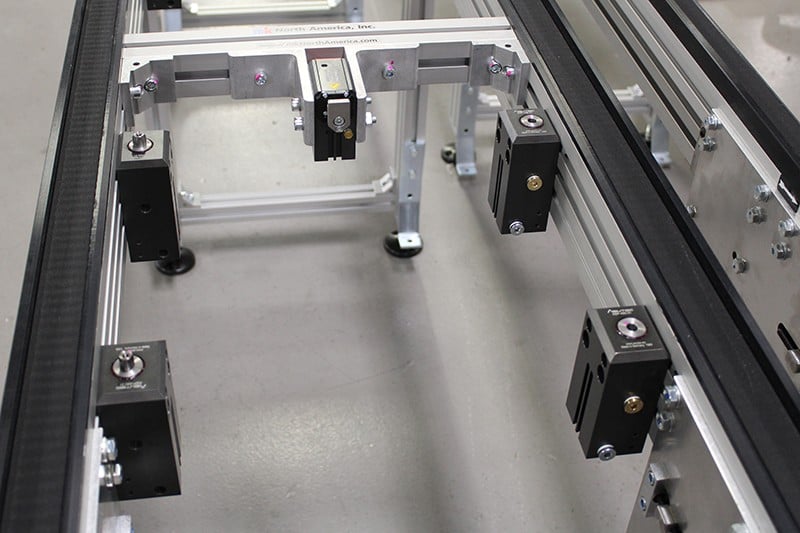 Stop with Lift and Locate
The pallet is stopped with the pneumatic cylinder (center back of image) on this VersaMove conveyor. Then it is lifted and located using the four front cylinders. The cylinders on the left have the locating pins, which mate to a bushing in the pallet.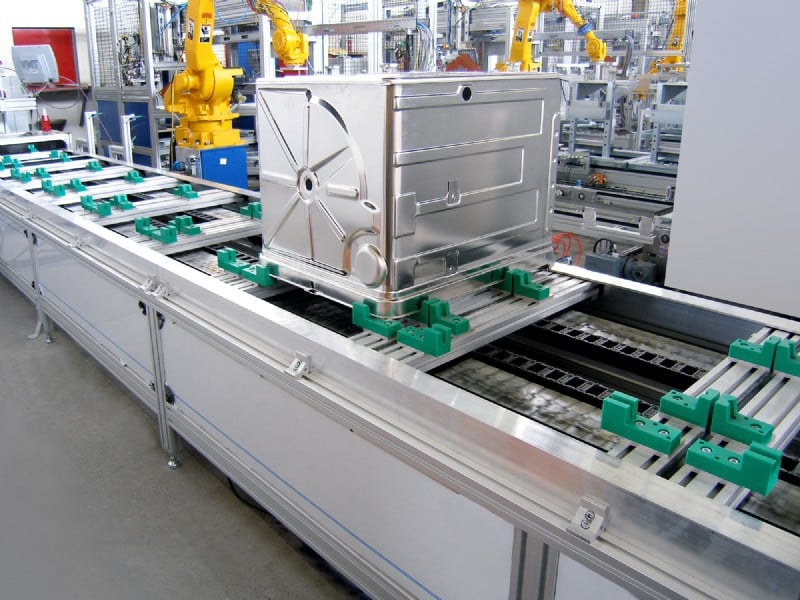 SPU 2040 Carrying Washtub
The SPU 2040 conveyor can be configured to carry wide pallets and thuse wide products, as seen with these wash tubs.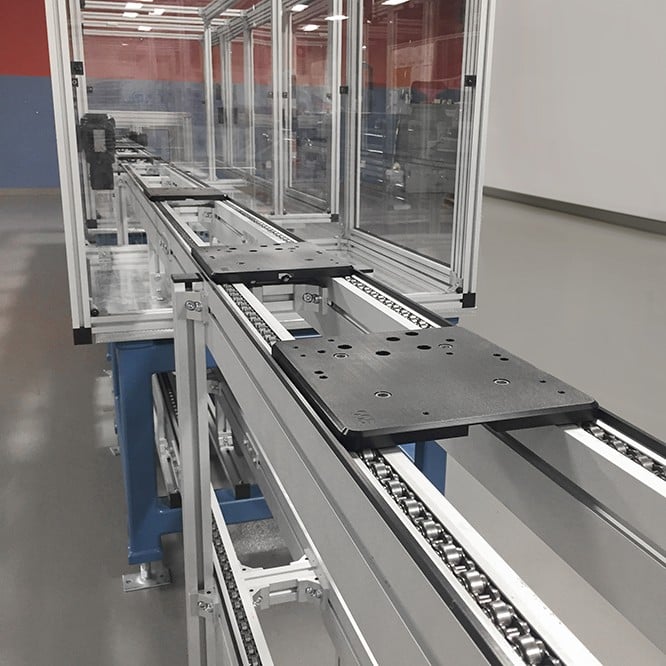 Custom Pallets on Accumulating Chain Conveyor
mk offers a wide variety of standard and custom pallets. Custom pallets are available in several material options, such as these engineered plastic ones.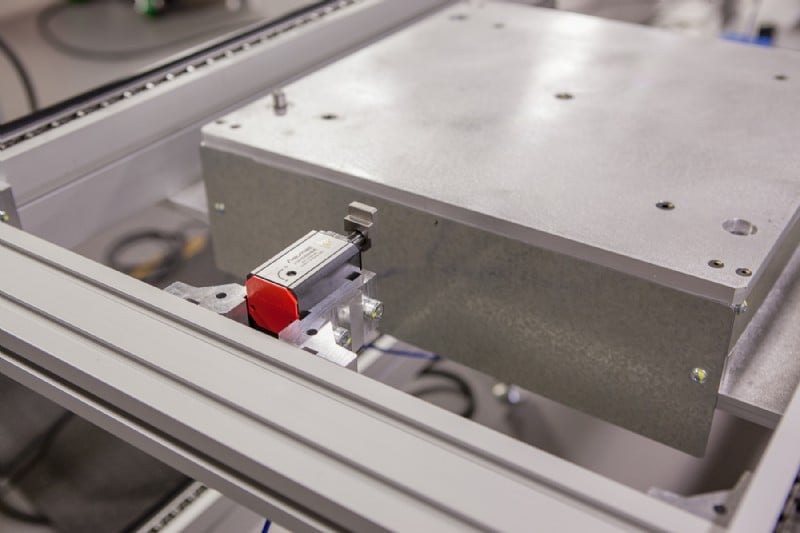 Pneumatic Stops
Stops are used in conjunction with other devices in order to ensure proper pallet positioning.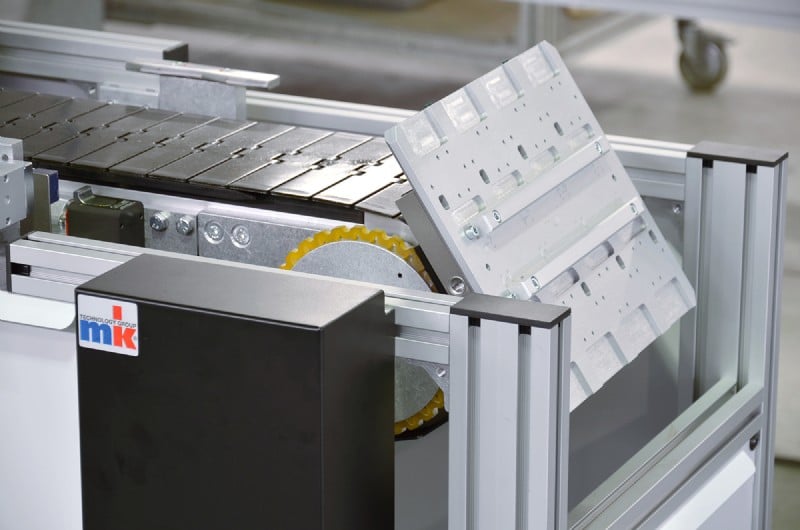 SPU 2040 Pallet Recirculating
When using an SPU 2040 the product is removed from the pallet before the pallet recirculates under the conveyor back to the infeed position on the conveyor.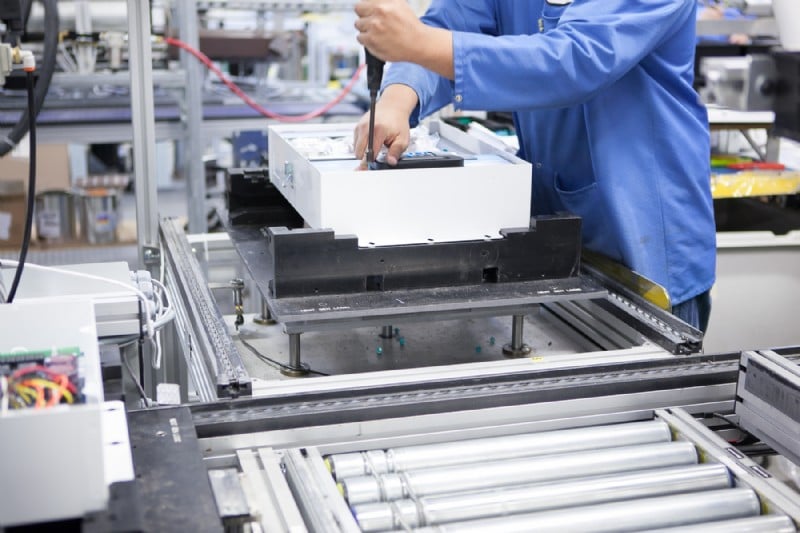 VersaMove Lift & Locate
Lift & Locates are ideal for holding product in position while it is operated on.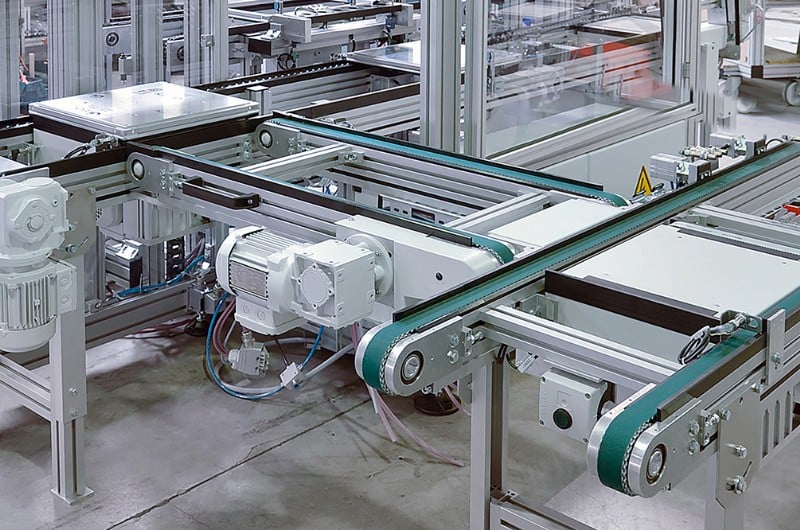 Lift Gate Conveyor for Access into Conveyor Line
Lift gate conveyors allow for easy access to the inside of a rectangular or oval conveyor system. They are also useful on long conveyor runs.
At mk North America we pride ourselves on offering not only a better product, but also a better solution. Our variety of pallet-handling conveyors helps ensure that we can offer the best solution for your particular application. Our dedicated team will work with you from concept through delivery and after-sales support and spare parts.
Can't decide which pallet conveyor solution is best for you?
Contact us online or call (860) 769-5500. Our experienced staff will be happy to assist you.