Basic Conveyor System Safety to Keep Your Employees Safe
Posted on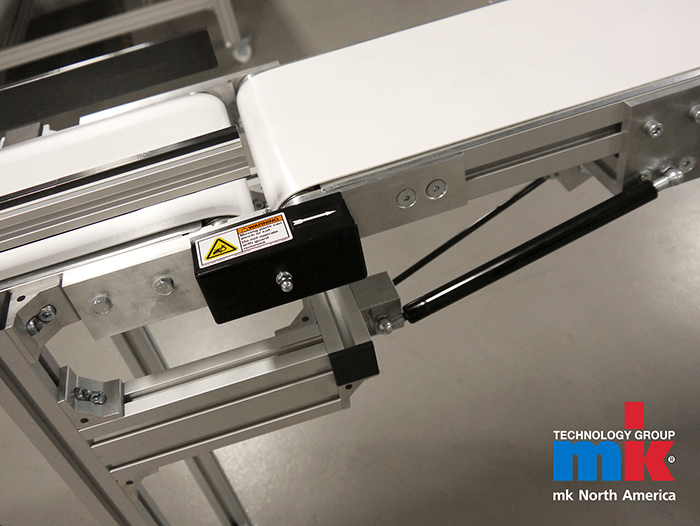 Conveyor systems are used across a wide range of industries and applications, increasing productivity, material handling capacities, and even enhancing safety for workers who may otherwise have to manually transfer heavy or otherwise hazardous loads.
However, as with any equipment, conveyor systems are capable of causing injuries if not treated with caution and respect. Every employee or worker who uses or comes into contact with conveyor systems of any kind should be properly trained to ensure their safety and security.
mk North America takes this safety very seriously. All of our conveyors are designed and manufactured to the highest standards, and our machine guarding systems are ideal for machine guarding and other industrial safety applications.
But in the end, a piece of machinery is only as safe as the people using it. Here are some common sense rules and standards that can be applied to any industrial conveyor system from mk North America or elsewhere.
Conveyors are for Materials, Not People
This means that no one is to sit, stand, climb, walk on, or otherwise misuse a conveyor, ever. This seems fairly obvious, but it's one of the most common causes of injuries involving conveyors. The only possible exception is during maintenance or repair, each of which has its own set of safety best practices that will be discussed below.
Don't Overload
Overloading conveyors can lead to overheating, malfunction, and other damage, not to mention falling goods and overexerted workers. The safe operating capacity of any conveyor should be made clear to workers, and enforced – for their good and the good of the equipment.
Make Sure All Necessary Machine Guarding is In Place
Conveyors can contain a great deal of moving parts, including gears, chains, and belts that can be hazardous if exposed. Don't operate the conveyor without having guards and covers in place to keep clothing, extremities, and other foreign objects out of its working parts.
Keep Clear of Hands, Loose Clothes, and Hair
Even with guards in place, though, conveyors are capable of catching loose extremities, clothing, and long hair, resulting in severe injuries or even death. Long hair should be tied back or kept under a cap; clothing should not be baggy; ties should be tucked in or removed; loose jewelry should be removed; hands should only touch materials on the conveyor when necessary, not the conveyor itself.
Workers Should be Properly Trained and Have Full Access to Controls
In the case of an accident or emergency, workers need to know exactly how to stop the conveyor, and where they need to go to do it. Controls should be easy to read and use, easily accessible, easily identifiable, and all workers should be trained in their proper use.
This includes making sure that all employees have read and understood the conveyor system's user manual. Any machine's manual is its bible, and a conveyor is no different. The best way to be sure about proper conveyor use is by knowing and abiding by the contents of the manual – during use and service alike.
Make Sure Warning Labels are in Place
Conveyors and their components should have accurate, up-to-date warning labels to alert workers as to particular hazards and best safety practices. These labels should be where workers can easily see and read them. Motors and rollers in particular should be well labeled with safety information, as they are two of the most hazardous components of any conveyor system.
Practice Safe Maintenance
If a conveyor system needs maintenance or repair, only trained, fully qualified repair people should be allowed to do so. Proper lockout/tagout procedures should be followed, and all power sources to the conveyor (electrical, hydraulic, air, gravity) should be blocked, disengaged, or otherwise locked out. Even the best technicians can have body parts injured when a machine suddenly starts due to accident or malfunction.
Learn More
U.S. Occupational Safety & Health Administration
Canadian Centre for Occupational Health & Safety
Conveyor Equipment Manufacturer's Association
---