mk North America Appoints New Michigan Territory Manager: Bill Dick
Posted on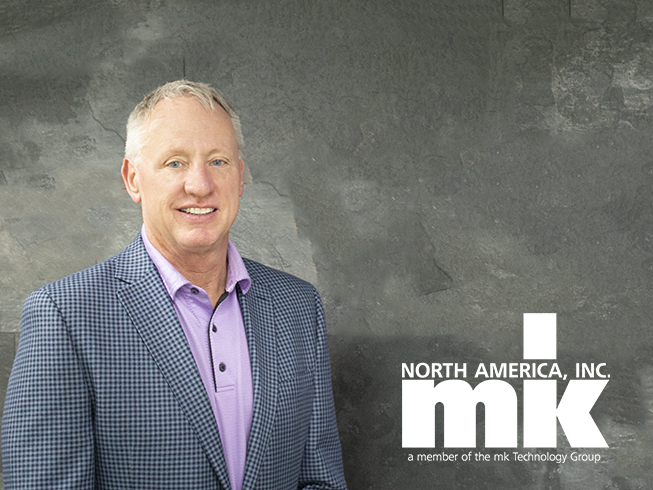 It all began in 1992 when William (Bill) Dick was in the process of expanding his portfolio of companies he was representing as an independent manufacturers sales representative in the state of Michigan. Bill came across mk North America, Inc. (mk Automation Engineering, as it was called in 1992) in the Thomas Register. Bill had been hoping to add a conveyor manufacturer to his line, and met with the sales manager at the time. The rest as they say is history.
When Bill and I spoke he remembered fondly how small mk was back in the early 90s with "just three or so conveyor models" – a belt conveyor, a chain conveyor and a timing belt conveyor.
Bill continued to represent mk North America through 2019, via his company AB Components.
I asked him what brought about the decision to make the jump to a direct sales representative. Bill replied "I believe in the unfathomable growth of mk. I deeply enjoy working with everyone on the team at mk; and I believe with their support and the company's ever developing product line combined with their existing line; huge growth in Michigan is possible. mk has a very bright future and I want to be part of that."
Bill brings a wealth of knowledge and sales experience to the mk team. Aside from his 27 year history with mk, Bill is well versed in the various industries in his home state; especially in the automotive sector. He also knows the customer base and culture exceptionally well, which positions him well to respond to the unique needs of the automation industry in Michigan.
"We are honored to have such a seasoned professional like Bill join mk", says Tom Schaffner, Sales & Business Development Manager. Tom goes on to say "Bill is well suited to support the Michigan market, especially in the automotive sector; with his vast experience, not only with mk, but with high-end automation components in general. Bill is an invaluable resource for our customers in Michigan."
Since Bill has been working with mk for so long, he feels as if the transition to a direct employee has been a smooth one. Bill began his official tenure as an mk employee on April 8, 2019.
Prior to being a sales representative Bill served in the Navy from 1982-1986. He has been married to his wife Theresa for 32 years, and they have two sons. When not working, Bill enjoys traveling with his wife and golfing.
---