Employee Spotlight: Steve Collison - New CleanMove Sr. Sales Engineer
Posted on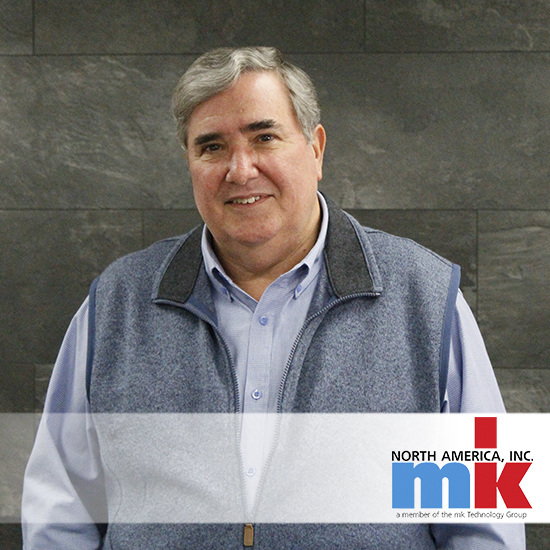 mk North America, Inc. is pleased to announce that Steve Collison has accepted a position as a Sr. Sales Engineer, with a primary focus on mk's CleanMove line. CleanMove is a complete line of stainless steel conveyors for use in the food and pharmaceutical industries.
Collison comes to mk with several decades of experience in material handling, with the vast majority of that time spent specializing in equipment for the food industry. Collison is innately familiar with the various codes and requirements used in the food industry, making him an invaluable addition to the mk sales team.
Andreas Haussmann, President of mk North America, recently said about Collison joining mk North America; "I am very pleased that Steve Collision joined the mk team in August 2017 as Sales Manager for our CleanMove product line. Steve has more than two decades of material handling experience and his knowledge and love of the industry will benefit all of us … mk, our customers and the industry itself. This is an exciting time for us."
As a seasoned sales engineer, Collison has experience in all aspects of servicing the customer's need from pre to post sale. His problem-solving skills and ability to know what the customer's needs are almost before they do are in line with mk's dedication to customer service; providing each customer with the solution that is just right for their unique needs and application. Collison is experienced in mechanical concept and design and has a strong understanding of electrical controls and related system components. He has experience with robotic applications an up and coming sector in food industry.
When asked what he was most looking forward to and what he hoped to accomplish at mk, Collison said, "I'm excited to be part of company that has its focus on growing an already established product line. My goal is to take the existing CleanMove line of conveyors and expand it with the addition of complementary standard products that will allow mk to offer more complex systems".
Collison joined mk North America is August 2017.
---