How Conveyor Manufacturers Assist the Battery & Fuel Cell Industry
Posted on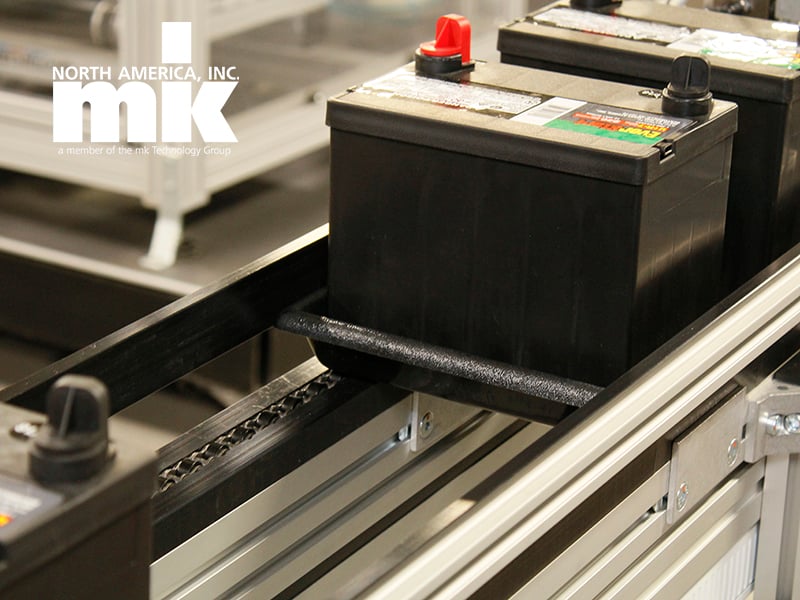 Batteries are a leading source of energy today powering tools, vehicles, electronics and even our homes. As the market demand increases for battery solutions, manufacturers must adapt to increase production while improving quality.
Conveyors play a key role in the battery manufacturing industry as they offer the solutions necessary to carry and guide batteries for the lifecycle of their manufacturing process.
Here's a closer look at some of the ways conveyor manufacturers are providing benefit to the battery industry so it can successfully meet market demands.
Competitive Time-to-Market
Reports on the future of the industry predict that the global capacity for battery cell production will exceed market demand by approximately 40 percent in 2021.
To meet growing demands, it's critical for the battery industry to streamline and improve operations. This involves using new automation technologies in the factory.
Conveyors provide a sound solution. From modular plastic belt conveyors that transport batteries down the line smoothly, to roller conveyors and pallet handling systems that can carry heavy car and bus batteries across the production line - there's many ways for the industry to save time, cut costs and improve quality outputs if they utilize conveyors.
Improved Flexibility
The great thing about modular conveyors built from aluminum framing is that they can easily adapt to changes. Such as the ability to shift the layout of an assembly line and reduce gaps in production lines where errors or breaks we're once a possibility. This offers a competitive advantage that reduces project time and costs.
Many assembly lines also include a combination of both automated and manual functions throughout the process. With flexible conveyors, it's possible to add automation where needed and link together segmented manual operations in the same line.
Safe Production & Assembly Lines
Since most batteries contain caustic materials, safety is important throughout the entire assembly line. This is not a concern with fuel cells which are energized with fuel and oxidizer but should be considered if more traditional batteries are being produced. Stainless steel conveyors designed with safety for workers and all equipment and surfaces is an important consideration. Choose a belt conveyor that can handle cleanings, exposure to harsh chemicals if there's a threat for spillage present, and that require minimal maintenance.
Need a Conveyor Manufacturer for Your Battery Production Facility?
mk North America's VersaMove line of pallet-handling conveyor solutions offer diverse modules that capable of handling varied weights and sizes. The VersaMove Plus line is a perfect choice for battery assembly needs in particular, large scale production for solar panels and other battery operated solutions. It can carry up to 250 pounds per pallet. Get in touch today to learn more!
---