Meat, Poultry, and Seafood Handling Conveyors from mk North America
Posted on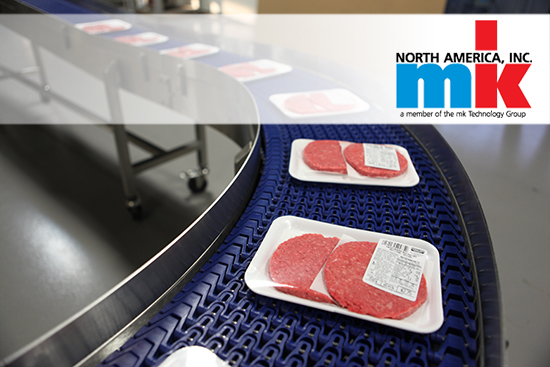 Food handling and production is among the most heavily-regulated industries in the nation (and for good reason).
Meat, poultry, and seafood processing in particular face significant regulations from the United States Department of Agriculture (USDA), Food Safety and Inspection Service (FSIS), and other agencies. These regulations affect nearly every stage of the meat and poultry production process from slaughter to packaging and shipping.
In many cases, specialty equipment is required to comply with USDA guidelines, including hand-held tools and mechanical belt conveyors.
If you're in the market for sanitary belt conveyors for the meat, poultry, or seafood industries, mk North's America's versatile line of CleanMove conveyors are a great option.
CleanMove Conveyors for Meat & Poultry Handling
For meat and poultry processing conveyors, the first and foremost concern is sanitation and cleanability. CleanMove Ultra conveyors from mk North America are designed with the utmost standards of sanitation in mind.
CleanMove Ultra conveyors like the CPD-600 provide the highest level available of sanitation and cleanability.
Capable of withstanding high-pressure washdowns of up to 1,500 PSI as well as treatment from highly caustic cleaning agents and harsh chemicals, these conveyors meet any relevant sanitation requirements specified by the USDA or other government agencies.
In addition to cleanability that sets the bar, the CPD-600 also boasts other impressive specifications such as a maximum speed of 250 feet per minute, 600-pound maximum load capacity, 5.2 inch drive pulley diameter, customizable widths of 6 to 36 inches, optional belt lifters, and more.
For added versatility and to meet your facility's specific needs, other sanitary platforms such as the CRM-600, a curved-frame plastic belt conveyor, are also available.
Features and Benefits
There is more to sanitation and cleanability than simple being able with stand up to harsh cleaning chemicals.
Sanitary conveyors from mk's CleanMove line may also include features and benefits such as the following:
Avoidance of crevices that can trap liquid and food particles that breed bacteria, thanks to the use of polished welding rather than bolted fasteners
Food-grade belting that's easy to remove and clean
Anti-microbial belting that resists the growth of harmful bacteria
Open-frame design and/or frames with cut-outs that make deep-cleaning easier
Polymer bearings with stainless steel insert and FDA approved solid lubricant
And more according to specific applications and needs
Learn More and Get a Quote from mk North America
If you'd like to learn more about mk's CleanMove conveyors for the meat, poultry, and seafood industries, get in touch today by calling (860) 769-5500 or by using this convenient online form.
---