mk North America to Exhibit at The Assembly Show
Posted on
The Assembly Show is just around the corner!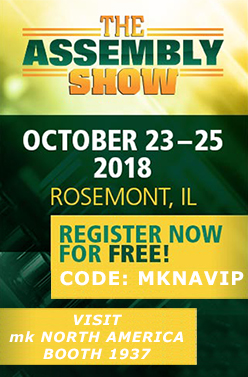 mk North America is looking forward to bringing not only our newest conveyor types for assembly automation, but also our brand new CAD modeling software. Be sure to stop by mk's booth, #1937, at The Assembly Show to learn more.
The Assembly Show will be held this year, October 23-25, at the Donald Stephen Convention Center in Rosemont, Il. The Assembly Show features over 300 different exhibitors in the areas of robotics, conveying, adhesives, fastening and many more.
We look forward to seeing you in October at The Assembly Show, booth 1937.
---