New Manager of Human Resources & Accounting: Deanna Ridgway
Posted on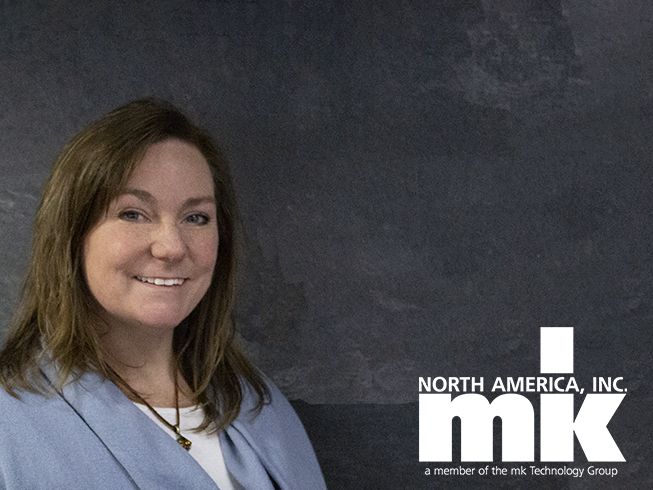 Deanna (Dee) Ridgway joined mk North America, Inc. in January 2019 as Manager of Human Resources and Accounting.
"I'm delighted to announce that Dee Ridgway has joined mk North America. With a Human Resources, Payroll and Accounting skill set, Dee brings both strong formal education and practical hands-on experience to this important leadership role. With Dee joining our management team, I am confident that we have added an important individual that will assist in growing the company, while ensuring that we remain true to our human resource policies, programs, and practices." – Andreas Haussmann, President.
Prior to accepting this position at mk, Dee spent a number of years working in accounting in other manufacturing facilities. She left manufacturing to pursue a career working with a local non-profit animal welfare organization. It was there that Dee developed a deep interest in human resources, enjoying the "more personal interaction" that comes from working directly with her colleagues in ways that can enhance their lives. This led Dee to a position at a construction company. However, with so many employees working remotely, she was not able to offer the personal touch to human resources that she so enjoyed. Longing for the depth and interest working in manufacturing provided, it was just a matter of time until opportunity came knocking.
And so it did, when Andreas found Dee's resume online and approached her about an upcoming vacancy at mk for a Human Resources and Accounting Manager. Dee recalls, with a laugh, that the opportunity was either a well devised scam or a legitimate opportunity to re-enter the manufacturing sector in a position that offered her the ability to work in both areas of interest – accounting and human resources.
Dee has both her undergraduate and MBA in Accounting. Additionally she holds a Senior Professional in Human Resources (SPHR) certificate.
Dee is looking forward to enhancing the employee experience as well as providing valuable support and knowledge in accounting as mk moves forward with a new ERP implementation. Additionally she hopes to streamline processes for customers, company and employees alike; making a positive impact on all those who work with or for mk.
"I fully believe in work-life balance. I enjoy looking for efficiencies that allow for this type of stasis. A happy, well-adjusted workforce needs to be rested both mentally and physically. Being able to focus on your home-life outside of work is important," states Dee. This is something she really came to learn and embrace during her time at her beloved non-profit, where she continues to volunteer to this day.
To help balance out her work-life ratio, when not in the office or volunteering you can find Dee on the softball field, knitting or working on paper-crafts. Dee is also active in her town and church communities. She enjoys spending time with family and friends around good food and drink.
---