New Regional Sales Manager - Eastern MI
Posted on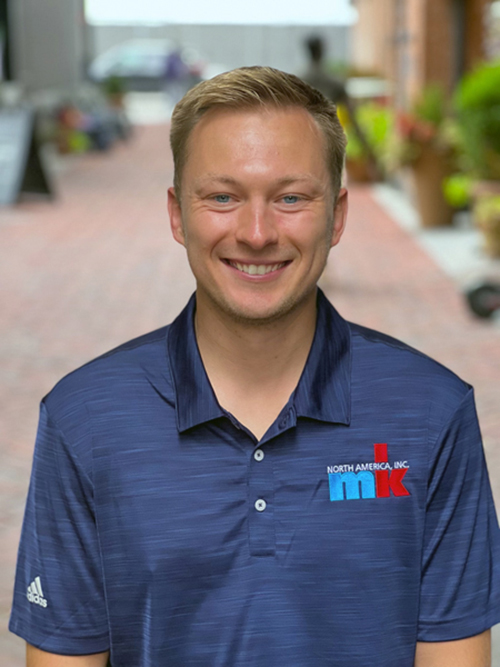 mk North America, Inc. is pleased to announce an exciting change to our direct sales representation in the great state of Michigan. To best serve mk's existing and ever-expanding customer base in Michigan we have decided to employ a second Regional Sales Manager.
Kindly, join us in welcoming Brandon McCuen to mk North America as the Regional Sales Manager for Eastern Michigan*. Brandon will begin his tenure with mk on Thursday August 18th, 2022.
Brandon has a degree in Mechanical Engineering from Ohio State and has over four years of direct experience in the conveyor and the t-slot aluminum extrusion industries.
When not focused on the business Brandon enjoys golf and other outdoor activities.
"We are very pleased that Brandon has decided to join our team. I believe he will be a great asset to mk North America and look forward to seeing him meet and exceed our goals within Eastern Michigan", says Gene Shaw, Sales & Business Development Manager, North America.
Brandon will begin reaching out to customers beginning August 18th. You can locate his contact information HERE on our website.
*Eastern Michigan is defined as anything east of Route 127. John Krohn will now be the Regional Sales Manager for Western Michigan (covering west of Route 127).
We hope you are as excited about this addition to the mk team as we are, and we look forward to your continued business.
---