Pallet Conveyor Systems & Robotics: Working Together for Manufacturing Automation
Posted on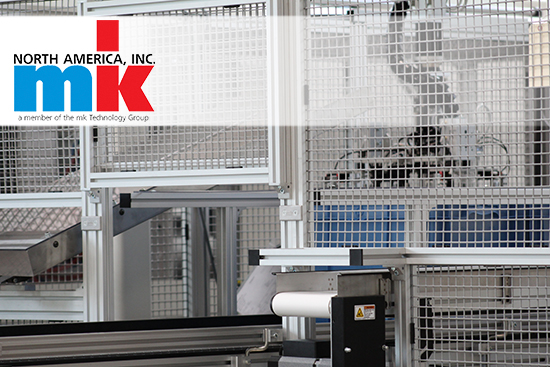 Automation and the use of robotics in the manufacturing industry isn't a new concept, but the market is seeing explosive growth in recent years thanks to advancements in robotic technology. The American factory is now working more efficiently and effectively as automated solutions enter the workforce.
Automation, Robots and Pallet Conveyors
According to the latest research findings from the Association for Advancing Automation (A3), the leading global advocate for the benefits of automating, the market for automation and robotics shattered records in 2017. This growth builds on an upward trend seen over the last few years in the robotics market.
The research findings show that there were over twenty-seven thousand orders for robots worth approximately $1.473 billion in just the first nine months of 2017. This is the highest ever recorded in other years during the same time period. Industries including metals, automotive components and food and consumer goods led the charge.
In modern manufacturing, the use of robotic technologies to do tasks like pick, pack and move heavy objects are just the start to its capabilities. Robotics are also used for precision, to meet FDA regulations for food handling, and so much more. This eliminates errors, cut down on costs, increases productivity and removes humans from dangerous settings while limiting the need for manual operation.
Pallet Conveyors for Optimizing Manufacturing
To further this process optimization, conveyor systems are used as a way to supply products to the various robots. More specifically, pallet conveyor systems carry loads throughout the course of a production phase – lifting, stopping, transferring and positioning the products.
mk North America's VersaMove product line is a modular, pallet-handling conveyor system that puts automation at the forefront. The flexible, versatile offerings are fabricated out of mk aluminum extrusion and can be used to meet the changing demands for assembly and testing in the automation industries. Offered in three versions to accommodate different load requirements ranging from the very lightest pallets up to 700 pounds per pallet, these systems can be easily set-up, expanded and reconfigured to meet manufacturing needs.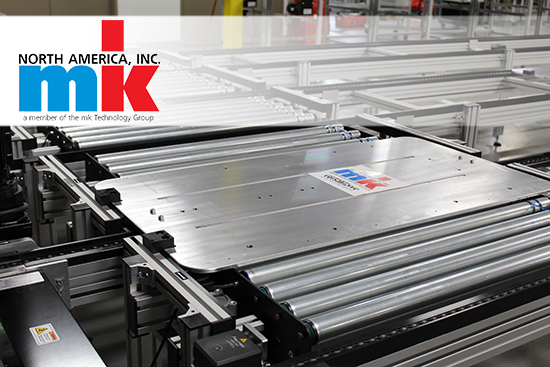 Sales and Business Development manager, Tom Schaffner commented, "mk North America is proud to be a member of Robotics Industries Association (RIA), a division of A3. We are thrilled to see such growth in this sector. The future is full of exciting possibilities in all areas of manufacturing."

mk believes in offering not only a better product, but also a better solution. Contact us today for all your pallet conveyor system needs.
---