How Plastic Belt Conveyors Help Manufacturing Companies with Efficiency
Posted on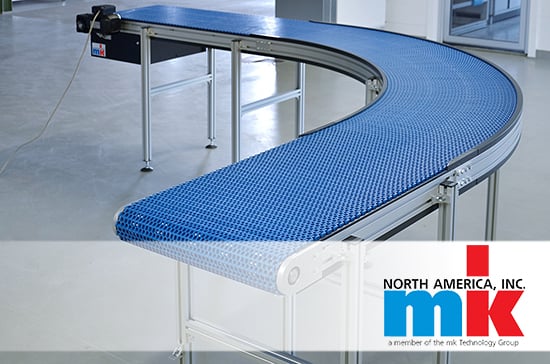 Manufacturing efficiency is critical for industries across the globe. Improving operations and finding ways to do more with less is a constant requirement. Today, refining systems and getting employees on board and motivated to work is only half of the battle. The other important piece of the puzzle is having the equipment and technological innovations in place to optimize operations.
Plant and design engineers tasked with carefully selecting equipment like conveyor systems must find the best option their specific application. This will make the difference between an operations that works at maximum efficiency and one that's slowed down by poor planning and other hiccups.
Plastic Belt Conveyors
In many manufacturing applications, plastic belt conveyor systems are used because they can be cleaned easily and customized to various route needs. These conveyor systems utilize a series of sprockets that engage with the underside of a plastic belt and drive it forward. This is also one of the biggest benefits of choosing this type of conveyor because there is less worry about the belts going off track and causing necessary wear and tear.
The ability to quickly move materials to different destinations more efficiently makes plastic belt conveyors a great option for packaging, metal and machine industries who can use the system to complete various phases of the production process - from assembly through distribution.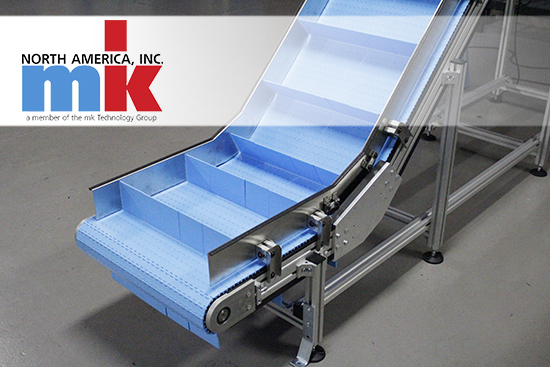 Versatility of Plastic Belt Conveyors
Another key benefit of modular plastic belt conveyors is that they allow for greater flexibility in regards to where and how they travel around a location. Other systems require additional conveyors and configurations or do not allow for bends, twists and inclined belt movement. With plastic belt conveyors, this is made possible because of the interlocking plastic brick modules that are joined together to create the belts.
This versatility is further amplified by the fact that these belt pieces can be removed and cleaned or repaired and replaced as needed – lowering the costs associated with upkeep and minimizing downtime.
Applications for Plastic Belt Conveyors
In addition to cost benefits and versatility, plastic conveyor belts make a great option for industries with high load applications or special requirements – such as narrow belt widths or the need for drainage. If an operations must move machine parts across a shop for example, plastic conveyor belts designed for heavy loads and to reduce tracking issues, will keep those materials flowing efficiently. Likewise, industries that require belts to be properly cleaned can leverage this system to easily remove and clean belts as needed.
As a manufacturer and supplier of conveyor systems worldwide, mk North America understands the demands industries face today and offers standard or custom solutions to meet any operation's needs. Contact us today if you're ready to improve operations and add a plastic belt conveyor at your facility. We'll help you find the best fit your needs.
---