Robots Open New Doors for Complex Food Industry
Posted on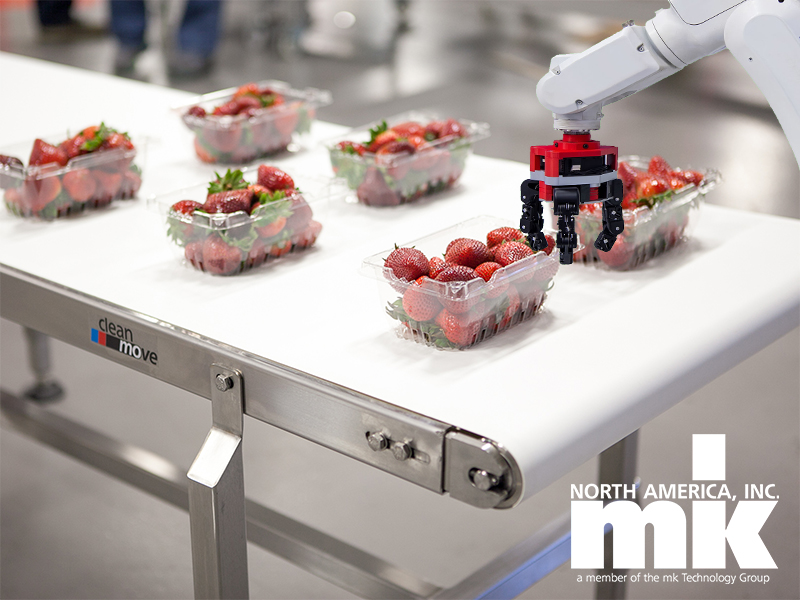 Robots are being used at food processing and packaging facilities across the nation. They're helping to reduce risks for human laborers, ensure businesses can expand and grow, and are also addressing a labor shortage in the manufacturing industry.
During a recent RIA webinar, "Robotics Next Frontier is Food," Marketing Consultant Jim Beretta talked about the reasons why food automation has been slow going and is now starting to pick-up.
A lot of the issues with food automation have to do with ROI fears as well as the many variables involved with food. From different sizes, types and temperature requirements that are never exact – there's a lot at play. Add to this sanitation and other complex regulations as well as machine build specifications that must all be met and it's made many manufacturers apprehensive.
New Trends in Food Automation
Today though, automation is happening everywhere -- from factories to even quick serve restaurants as a way to improve cycle times. Within the food and service industry automation and robotics are being used to save money, improve production and increase the safety of workers at these establishments.
Many food business start-ups are also now beginning to realize the benefits of adding automation and robotics into their business models. They are harnessing the power of robots to handle dangerous oil and hot stove and oven jobs.
Challenges with Food Automation
Craig Souser, President and CEO of JLS Automation, which specializes in primary and secondary robotic packaging in the food industry, also offered insights into the problems faced in food automation today and how companies can address and resolve them to move forward.
Shortage of Laborers
One of the biggest challenges moving into the future of the food automation and packaging industry is the sheer loss of a skilled labor pool that's willing and wanting jobs in manufacturing. With Baby Boomers moving out and millennials taking over, it's become even more critical for operations to incorporate robots and automation into their workflow to ensure jobs continue to be fulfilled.
Infrastructure Challenges
Many manufacturing facilities weren't originally set-up to support additional machinery set-ups. Most today are now willing to expand operations, break down walls and find room for these new machine set-ups just so they can have the necessary innovation. Without it, shorting customers and hurting the bottom line are threats businesses become faced with.
Fear of the Unknown
Some companies are worried from past experiences and want to make sure that the investment they make when moving to automation and robotics will be a successful. Getting comfortable with the new technologies and hardware is key to overcoming these fears.
Poor Project Planning
There's a lot at stake with getting new robotics and automation right. Specific engineering and programming is vital to allowing the robots to perform tasks as intended. How a gripper picks up an item coming down the line for example and knowing what to do if a robot goes down, all requires specific skill sets. Getting the set-up properly from the start goes a long way to ensuring projects run successfully.
Getting Food Automation Right for the Future
As we step into the future of food automation, new technologies including sensors that capture data will strengthen how machines are built, set-up and run. We'll also see easier machine control happening and greater collaboration between robots and human workers.
mk North America is well equipped to answer the needs of this industry. With over 30 years of experience in material handling for the robotics industry as well as working specifically with companies in the food industry, we can deliver robust solutions with modular design and expandability in mind.
---