Three Reasons Why mk's VersaFlex Solves Manufacturing Challenges
Posted on
Space. Capacity. Talent.
These are three things that often rate in a list of the top ten challenges that manufacturers face. mk North America's VersaFlex conveyors are unique in their ability to solve these challenges and many others. Read more to learn how these flexible flat top chain conveyors can help.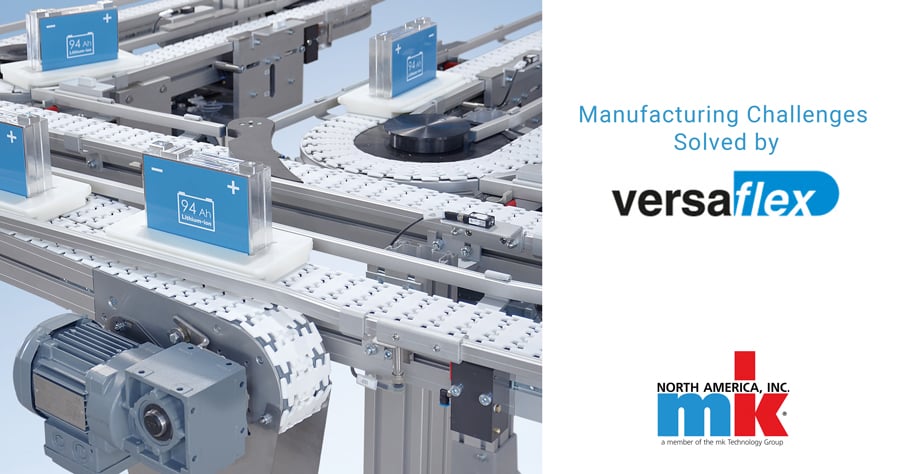 Manufacturing Challenge 1: Space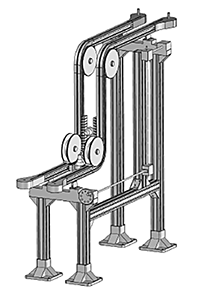 Space always seems to be at a premium for most companies. Production equipment, workstations, robots, clunky old conveyors - they all take up valuable space. However, many of these items are essential to your business. Without them you wouldn't be able to produce your product. But when you swap your old conveyors for VersaFlex conveyors you are able to increase space in your facility.
How VersaFlex solves the manufacturing space challenge.
VersaFlex conveyors have a low-profile with a tight overall frame to chain width ratio. This makes them a more sleek and modern conveyor option. Combined with their capability to move product horizontally, around corners and up inclines with a single drive; VersaFlex provides a cost effective conveying solution. By moving product up and over aisle, walkways can be created. Or curves can be added to allow the conveyor to wrap around existing equipment or structural elements. With curve radii as tight as 150 mm (5.9"), VersaFlex can fit into the tightest spaces.
Manufacturing Challenge 2: Capacity
A lot of different factors play into a facility's production capacity – the amount of product that can be produced. But like many things in life, the overall capacity is limited by the weakest or slowest link.
Additionally capacity can also be viewed as storage space.
Thankfully, VersaFlex table top chain conveyors address both of these definitions of capacity.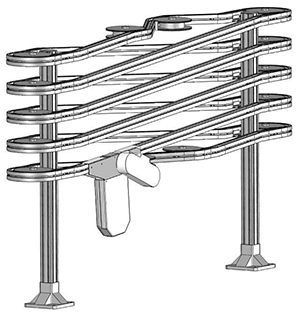 How VersaFlex conveyors address capacity issues.
VersaFlex conveyors are designed to convey product from 15 mm (0.6") to 300 mm (12") in width, quickly and efficiently. Engineered with production capacity in mind these conveyors are sure to keep pace with the rates set forth by your manufacturing equipment. Each VersaFlex solution that mk sells is uniquely designed to meet the challenges of that particular application – from small part transfers, to multi-lane solutions, to vertical conveying, VersaFlex offers a solution.
When storage capacity is the issue VersaFlex offers a wide variety of storage solutions including alpine conveying, multi-lane conveying and bi-directional conveying. This allows the product to be stored in a way that best suits the environment in which the conveyor is being installed.
Manufacturing Challenge 3: Talent
As the work force ages and labor skills change it can be increasingly difficult to find the talent necessary to maintain a production line.
How VersaFlex helps with manufacturing talent solutions.
VersaFlex flat top chain conveyors offer increased line efficiency through automation. Not only can these conveyors increase production speed and capacity, but they also free up employees to work on other tasks – thus helping a smaller workforce accomplish more. Additionally younger generations are uniquely positioned with a digital mindset; making them more adept in adapting quickly to the automation and the factory of the future.
Are You Ready to Solve Your Manufacturing Challenges
If you are ready to solve your manufacturing challenges or would like to learn more about how VersaFlex can help take your production to the next level contact mk North America using the form below.
---