Top 3 Reasons to Automate Manufacturing Processes
Posted on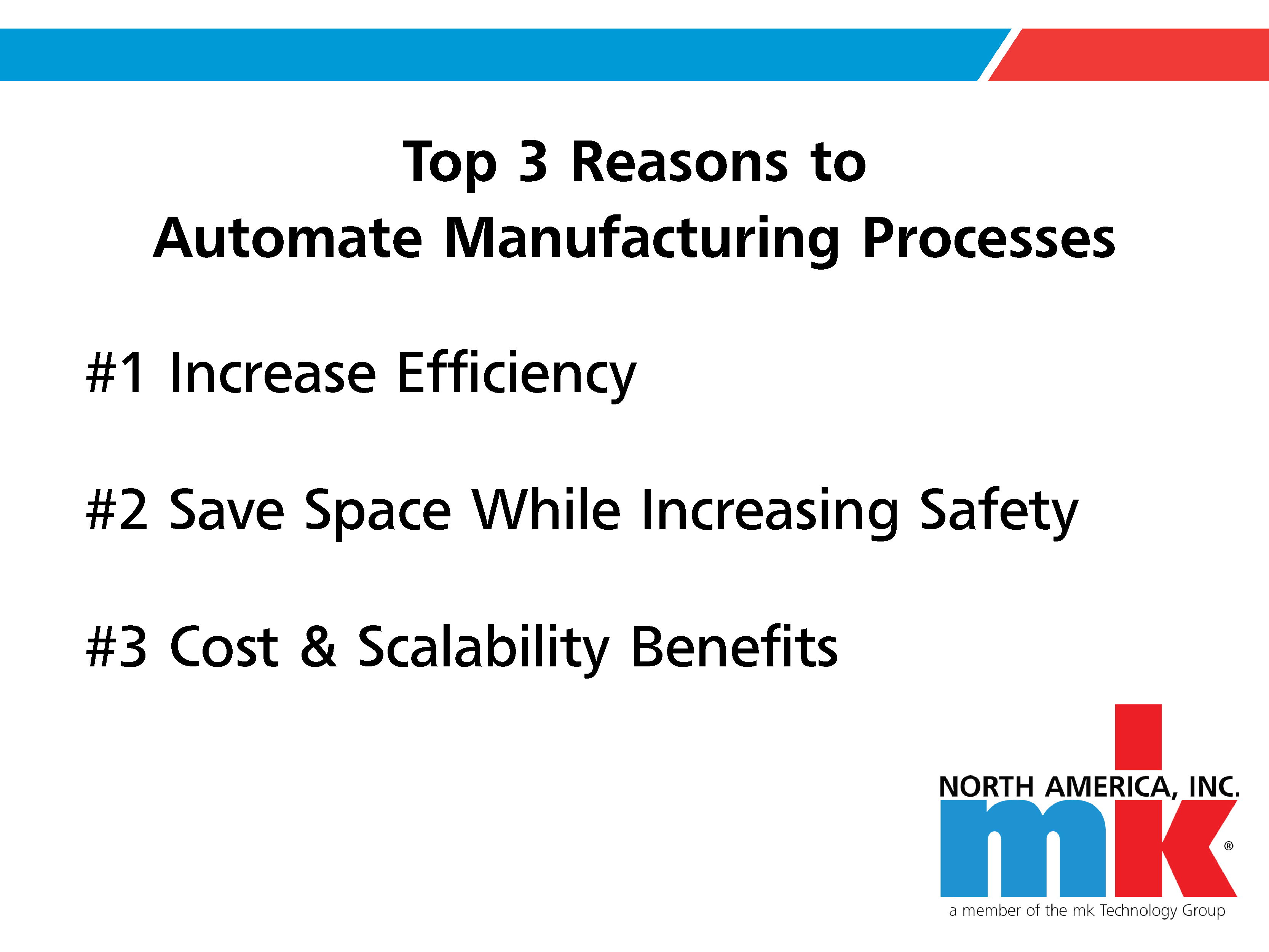 The manufacturing industry has undergone a giant shift over the last few decades as new technologies have been introduced and automation takes priority. The benefits of these new technologically assisted systems are being recognized in material handling, packaging, as well as product assembly.
For businesses that want to remain globally competitive, now's the time to invest in new ways to boost productivity levels and increase agility.
If your facility still hasn't made the move to automation, don't fear. At mk North America we're always thinking about automation. Here's a closer look into the top three reasons to automate your manufacturing processes.
Reason #1: Increase Efficiency
For any production facility looking to improve its competitive advantage in the market, efficiency is a top priority. Both speeding up project completion times and eliminating errors are possible thanks to automation.
Reason #2: Save Space While Increasing Safety
A space-saving, ergonomically designed workstation, also keeps workers' safety in mind. When the safety concern is minimized, things can be streamlined to decrease the margin for error all while ensuring aggressive production requirements can be met.
Reason #3: Cost & Scalability Benefits
Grow as your factory grows. With automation, you can make use of machines already in place at the facility that you've invested in and grow them as needed. The advantage of today's automation is that many of the systems can be programmed as needed and are no longer limited to a one-size-fits-all approach.
Choose mk North America
At mk North America we understand the important role that industrial automation plays. If you're looking to advance your factory and need pallet transfer systems or other custom-designed conveyors, we can help! Contact us using the form below and we'll be back in touch shortly.
---