What Manufacturers Can Do To Thrive In 2020
Posted on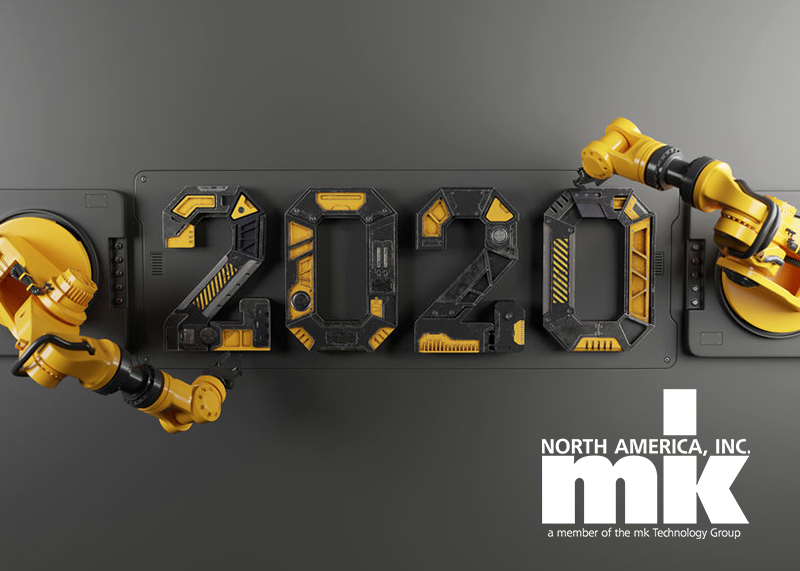 During the first two quarters of 2019, the manufacturing sector as a whole saw notable growth; however, according to J.P. Morgan's Global Manufacturing PMI Report, the global manufacturing sector declined in September, but began to stabilize soon after.
What was the cause of this dip? With the understanding that every industry is unique, Deloitte points to muted job growth and tariff fluctuations as key factors. While it is true that fewer employees were hired in 2019 than in 2018, it's important to remember that more manpower isn't always a necessity in every industry; on the contrary, to thrive, it's better to focus on acquiring and retaining talent who can help improve efficiency and output.
To off-set the fluctuating costs of supply chain models, manufacturers should look to lean manufacturing, automation, and most importantly, the needs and wants of their customers.
Embrace Lean Manufacturing & Automation
Lean manufacturing is a series of methods designed to maximize production by minimizing waste. There are many ways to implement these principles; to begin reaping the benefits right away, make a list of redundancies within your day-to-day operations.
Once you've listed these areas out, you'll be able to develop strategic plans for consolidation or elimination.
Improve Output Quality with Industrial Automation
Next, leverage automation and technology to improve production speeds, output quality, and the demands of your customers. There are essentially two kinds of automation: industrial and software. When many people think of automation, it's natural for robots to come to mind. This is an example of industrial automation. When integrated correctly, robots can certainly make a powerful impact on efficiency and output levels. For instance, robots can really shine when they are made to work simultaneously with other key machines, such as pallet conveyors. Creating these relationships between machines helps to streamline essential processes for the better.
Improve Customer Retention with Software Automation
In addition, automation can be used to improve sales and customer retention strategies. For example, in industrial, medical, and tech spaces, customers often desire products that are customized to their needs. When companies specialize in customization, product launch dates can get delayed repeatedly. According to Industry Week's Special Research Report, The Future of Manufacturing: 2020 and Beyond, many C-Suite executives recognized the need for faster prototyping; however, since prototype procedures can differ greatly depending on the industry, is there a feasible solution?
Yes: sales professionals can use automation to streamline their quoting and prototyping procedures. For instance, they can use automated emails to inform clients when the development team has reached a specific design milestone; or they could implement a CRM system that makes following up on and logging requests for quotes simpler.
To grow and thrive in 2020, manufacturers should make customer service a top priority. Listening and communicating consistently will allow companies to garnish high levels of customer retention and respect.
---