mk Aluminum Framing Systems feature over 200 different profile shapes and more than 2,700 connectors and system components. All t-slot extruded aluminum systems are engineered for a precise fit and maximum rigidity. Forget the hassles and inflexibility of steel - the welding, grinding, painting and waiting. mk t-slot aluminum extrusions offer you fast assembly, easy reconfiguration and unlimited flexibility.
With mk Aluminum Framing and t-slot aluminum extrusions you can build just about anything you can imagine, whether it be machine bases, safety enclosures, perimeter guards, tool racks, robot stands, carts, workstations, display units or something else.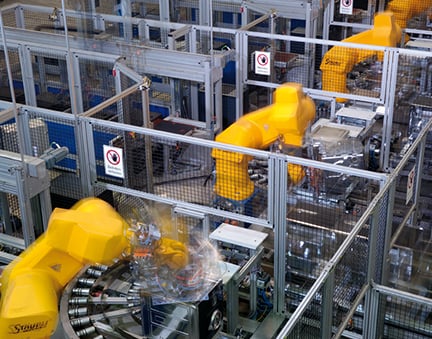 Advantages of mk Extruded Aluminum Framing & T-Slot Aluminum Extrusions
Flexibility
Fast assembly
Easy reconfiguration
Cost and labor savings
Superior fit and finish
Easy-to-use system components
Designed for high load applications
High strength to weight ratio
Corrosion resistance
Re-usability of components
Browse Aluminum Framing by Type:
Don't see what you are looking for? Contact us today and our dedicated and
experienced sales staff will be happy to assist you.