How to Find the Right Belt Conveyor Manufacturer for You
Posted on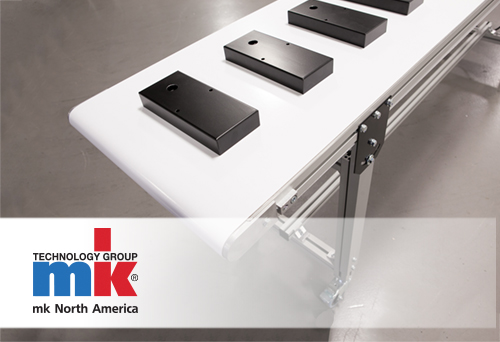 If you've ever been in the market for a new belt conveyor system or other industrial automation solution, you know how challenging it can be to find something that will meet your precise needs. Every application is different, and every business has different needs when it comes to conveyor design, cost, and other variables. While we've written before about how to choose the right conveyor system, this post will focus more specifically on a related issue: Choosing from among the long list of belt conveyor manufacturers.
Not All Belt Conveyor Manufacturers Are Created Equal
Even if you've got exactly the right belt conveyor system in mind, there's still the considerable matter of finding the right company to make it into a reality. Not all conveyor suppliers have the same specialization, the same experience, the same standards of customer service, or the same level of commitment to do the best job possible.
Things to Consider When Looking for a Belt Conveyor Manufacturer
If you're trying to find the best of the best (and who isn't?), the wisest course of action is to shop around. Research manufacturers and their reputations online or in trade publications, and when it's time to start making calls, keep questions like these in mind:
Do the manufacturers you're talking to sell standard systems or do they create custom solutions to specific applications?
Does each manufacturer specialize in belt conveyors? Some manufacturers are better known for roller conveyors that would be ill-suited to many applications.
Do they test and assemble conveyors prior to shipping, or just ship a box of components?
Which manufacturers have experience in your area of industry? A great packaging conveyor manufacturer might not be the best choice for an automotive assembly application. If yours is an assembly or manufacturing application, don't go with a company that's better acquainted with warehouses. Looking for manufacturers with a diversity of experience is a good way to find one with nimble design capabilities.
What kind of turnaround time can they offer? Do estimates fit your needs?
How long has each manufacturer been in business? Can they provide references?
What kinds of belting options are available? Standard flat belts are well-suited for many applications, but others might require modular plastic belts, cleated belts, or other specialty belts that not every manufacturer may carry.
Other questions relevant to your specific industry, application, and other circumstances.
Want a good place to start looking? You can begin and end your search for the best belt conveyor system manufacturer with mk North America
Working with mk North America
One of the world's leading manufacturers of belt conveyor systems and a member of the mk Technology Group, mk North America specializes in industrial automation solutions such as aluminum belt conveyors, sanitary stainless steel conveyors, pallet conveyors, and more. mk offers specific solutions for accumulation and storage, indexing, visual inspection, and more, and has created custom conveyor systems for industries as diverse as food processing, pharmaceuticals, and machine building.
In addition to world-class design and manufacturing, mk North America also takes pride in communication and customer service. To learn more call (860) 769-5500 or fill out the form below.
---