Conveyor Spare Parts - Keep Your Conveyor Up and Running
Posted on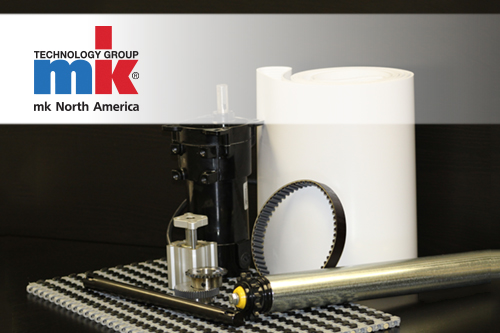 Conveyors play a vital, and often overlooked, function in today's manufacturing plant. Whether the facility is manufacturing circuit boards, truck transmissions or the latest high protein energy bar – you are sure to find conveyors. Whether carrying raw parts or bringing finished assemblies into the shipping and palletizing areas, conveyors are used at every stage of production and assembly. Conveyors can be used for bulk handling, or for more specialized processes – such as back-lit conveyors for vision inspection or vacuum conveyors for product placement. Conveyors can be auxiliary equipment or they can provide a crucial function, such as indexing conveyors feeding upstream processes.
Why You Need Conveyor Spare Parts
Because conveyors can play such a vital role, it is important to keep them up-to-date with routine maintenance and to stock spare parts in the event of an unforeseen failure. Unpreventable conveyor failures can happen for many reasons. Some of them include, but are not limited to: human error, acts of nature, and damage caused by a failure on a related machine.
Ask yourself a few basic questions to understand how important it is to have spare parts on-hand for your conveyors.
If this conveyor fails how will it impact my line?
Will I still be able to operate without this conveyor?
How long is it acceptable for this conveyor to be down?
Many conveyor components – such as shafts, drums and bearings – are always in stock from your supplier. But, at what cost? Time and money.
Even if a part is in stock at your supplier, it may not always be possible to receive it the next day. If it's acceptable for the conveyor to be down a day or two then this is not a problem. Although overnight shipping fees should also be kept in mind.
However, not all conveyor components are stocked at the conveyor manufacturer. In fact, many of them may not even be stocked by the original equipment manufacturer. Conveyor belts are typically made to order based on exact measurements and requirements of the conveyor they are used on. Motors and gear-reducers are sometimes stocked, but often in limited quantities or are made-to-order. Because all of these types of parts require some sort of assembly they are often not available to ship the same day. Belts that require specialty cleating or fixtures can take in some cases a minimum of one week to make and upwards of six weeks for particularly complicated ones. Motors may require additional time to be painted prior to shipping.
Specialty conveyors, or custom engineered solutions will contain various parts that one does not typically associate with a conveyor. These items include light panels, vacuum pumps, linear modules and ball screws, as well as a whole host of custom made parts. The availability of these conveyor spare parts will vary greatly – with some parts having lead times as great as 12 weeks. It is therefore critical to discuss these items with your conveyor supplier and to understand the lead-time involved in obtaining them. Based on this information you can decide the best course of action and what to stock in your facility.
Many conveyor suppliers require the use of their replacement components in order for the conveyor warranty to remain in effect. Using spare parts from the original conveyor manufacturer will also ensure proper function and fit compatibility.
Order Conveyor Spare Parts from mk North America
All conveyors from mk North America come with a best-in-class 10 year warranty. And mk's knowledgeable sales team will assist you in obtaining just the mk conveyor part you are a looking for. Simply contact mk at info@mknorthamerica.com or at (860) 769-5500 with your conveyor serial number, located on the silver mk tag; you will be on your way to determining the correct spare parts to stock at your facility.
---