Employee Spotlight: Angelica Brooks - Administrative Assistant
Posted on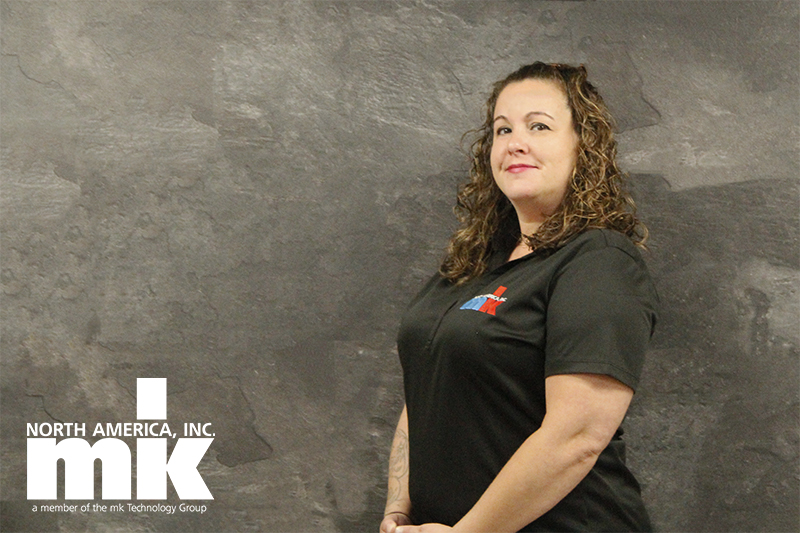 In July, I had the chance to sit down with Angelica Brooks one of our Administrative Assistants. Prior to joining mk North America in October 2015, Angelica was a Customer Support Representative with a global eyewear company. There she maintained customer relationships and helped expedite orders. Two skills she has brought to the forefront during her time at mk.
Angelica, an Administrative Assistant, is one of the key players in mk's Customer Service and Order Entry Department. When you call or stop by mk, Angelica is most likely the one to greet you with her ever cheery personality. As part of the Customer Service and Order Entry Department, Angelica assists in all aspects of customer care – from ensuring the caller is able to reach the correct person, to entering and confirming purchase orders, to help with expediting, to assisting with shipping as needed, as well as assisting customers post-delivery.
Angelica commented to me that her duties have remained the same over the last two-plus years with mk, however procedures have changed and continue to change for the better.
The most interesting and most rewarding aspects of her career at mk, according to her, are slightly intertwined. Angelica enjoys working on the larger VersaMove pallet-handling conveyor jobs and learning the various technical aspects related to these systems. Seeing how all of the various components work together to form a complete solution, and learning about industrial automation and conveyors, that's what she finds rewarding. She said the learning curve has reminded her of watching her own children learn to read; it starts off slow and then one day it just all clicks together.
This is apparent in remarks provided by Angelica's supervisor, Cathy Creighton, Customer Service and Order Entry Manager. "Angelica goes above and beyond on a daily basis. She always is professional and courteous to co-workers and to our customers. She has a good attitude and a bubbly personality and is always pleasant and willing to help out whenever and wherever she can. She is a go-getter and wants to learn as much as she can about the processes within the department and throughout the organization. Her knowledge of the parts and conveyors grows every day. mk is very fortunate to have an employee as dedicated as Angelica. I look forward to working with her in the years ahead. "
When I asked Angelica about the most memorable experiences at mk, she told me about how at a Christmas party shortly after she started Andreas Haussmann, President, went around an thanked each and every employee for a specific contribution they had made to the company in the past year. "It's great to know that there are still companies out there that take the time to notice their employees," said Angelica.
When I asked Angelica about her outlook on work and home life, she supplied this quote to me "Life isn't about waiting for the storm to pass. It's about learning to dance in the rain." Angelica believes each day is a gift and there is always something to learn.
Outside of work Angelica describes herself as "a typical mom" and tells me "my kids are my life." When she isn't working on the remodel of her new house, she is spending time with family and friends in Rhode Island. Angelica loves going to concerts and meeting new people.
As part of our 30th anniversary at mk North America, we're taking the time to get to know some of our employees better. Some of the individuals you will meet in these blog posts have been with mk for a number of years, while others are just starting out. But regardless of how long they have been with the company or what their role is, they are all a vital part of the organization, lending to mk fulfilling its mission and its promise to provide not only a better product, but also a better solution.
---