better products. better solutions.
Solutions Provider
mk North America, Inc., a member of the German mk Technology Group, is a worldwide leader in conveying solutions, custom automation systems, and t-slot aluminum extrusions.
mk North America designs and manufactures a wide variety of conveyors for use in piece handling, assembly lines, production areas, industrial pallet handling, as well as food and pharmaceutical use.
better products. better solutions.
mk North America strives fulfill our company mission by offering not only a better product, but also a better solution. This means working with the customer in order to ensure that the solution provided meets and exceeds all expectations.
Whether that solution is a standard from the catalog or custom like the Engineered Solutions line of products, mk North America is sure to have a solution that keeps your business moving forward.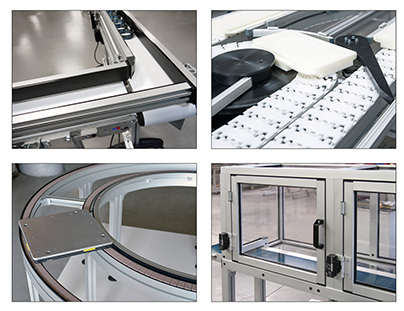 mk North America provides better products and better solutions by:
Taking the time to understand the unique aspects of each application
Working with customers to identify and address individual pain points
Bringing decades of design and integration experience to each new application
Providing customer service and engineering support before, during, and after the sale
Assembling and testing all conveyors before shipping

Aluminum extrusion products can be ordered and shipped as raw material, kits or fully assembled at the customer's request

Offering a limited 10 year warranty (complete 1 year warranty).
Get in touch with mk North America to Learn More
To learn more about how you can benefit from a partnership with mk North America, get in touch with a member of our team by filling out the form below.
---