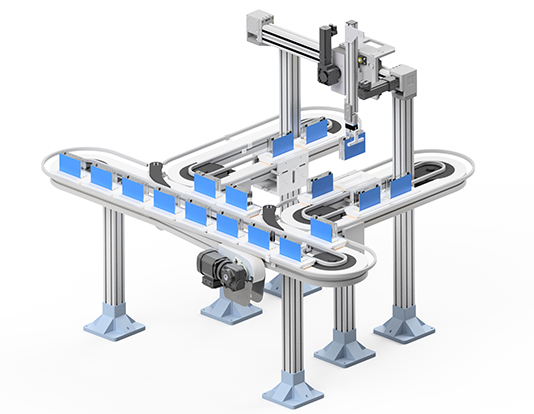 The VersaFlex A08 is designed to use a standard pallet that is 150 mm wide, length may vary. This pallet is capable of carrying up to 22 lbs. The VersaFlex pallet handling system has a positional accuracy of ± 0.1 mm; when used with mk pallets and locating devices. Side transfers, corners and gates allow for the pallet to effortlessly travel around the facility and between various processes and stations.
VersaFlex Features
Easy to expand and reconfigure
Allows for higher machine autonomy
Space saving designs and configurations
Available in single or dual-lane configurations
Excellent for accumulating product between stations
Simple and accurate positioning for automated processes
Can quickly be altered to adapt for changes to product
Easily conveys products that have unusual shapes or geometry
Offers a large variety of pre-engineered transfers, positioning and traffic modules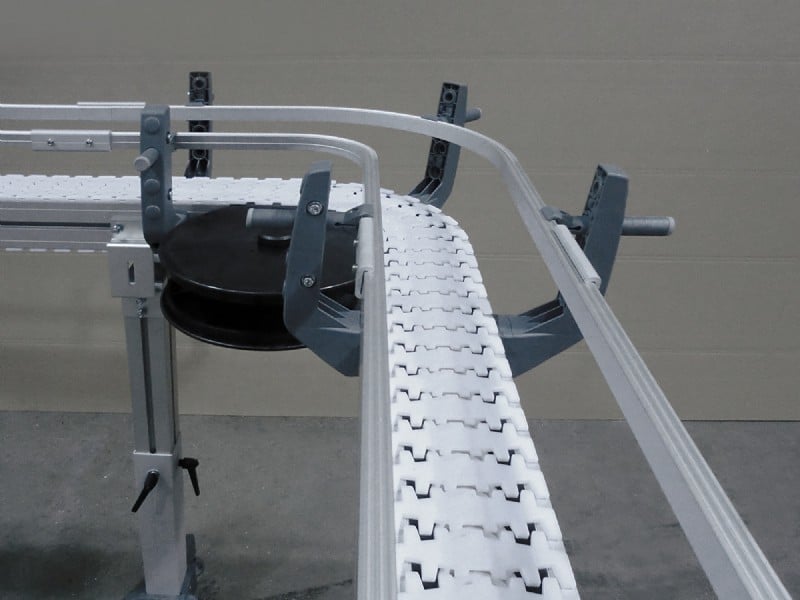 Curve Covneyor
A 90-degree wheel bend is just one of the many corner options available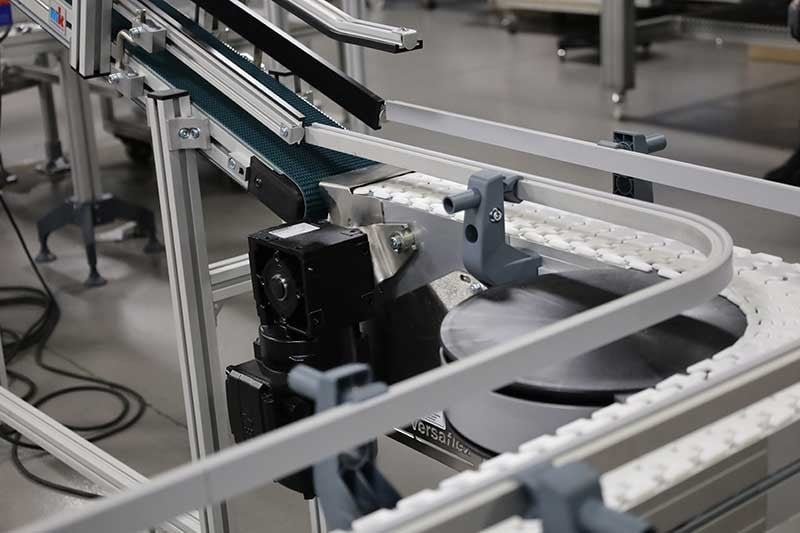 Curve to Incline
In this example product is fed from a VersaFlex conveyor to a GUF-P 2000 conveyor which carries the product up an incline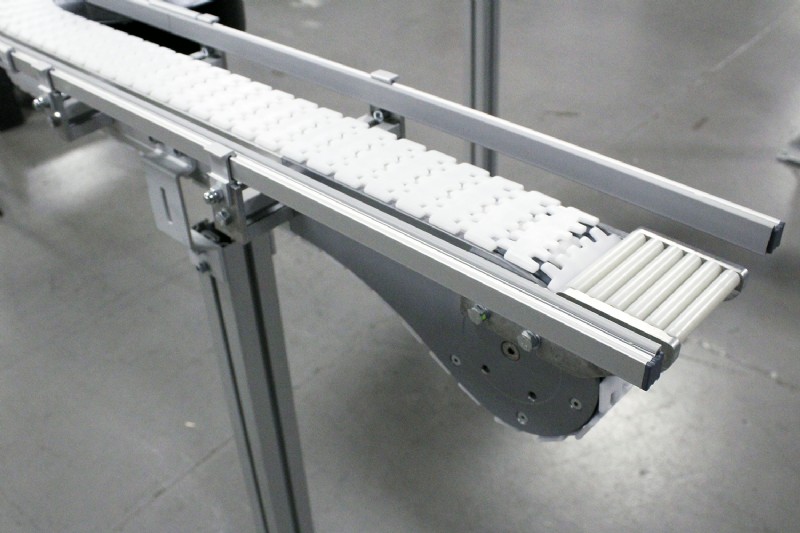 Roller Transfer
A roller transfer at the infeed aides in getting small parts on to the conveyor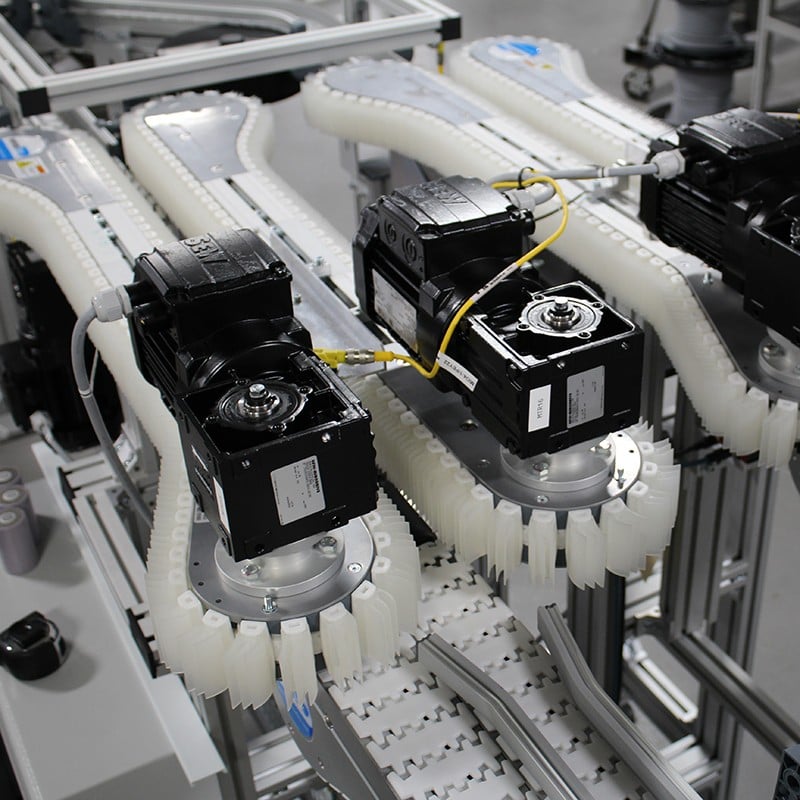 Wedge / Gripper Conveyors
Wedge conveyors can carry product over a gap and between processes.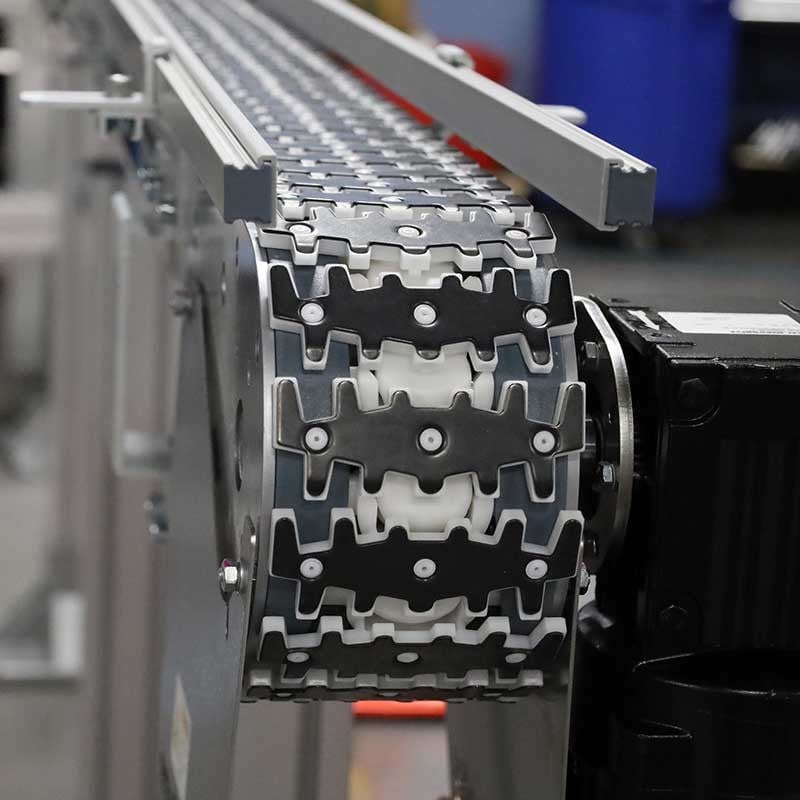 Custom Chain on a Conveyor
A flexible chain conveyor with a custom chain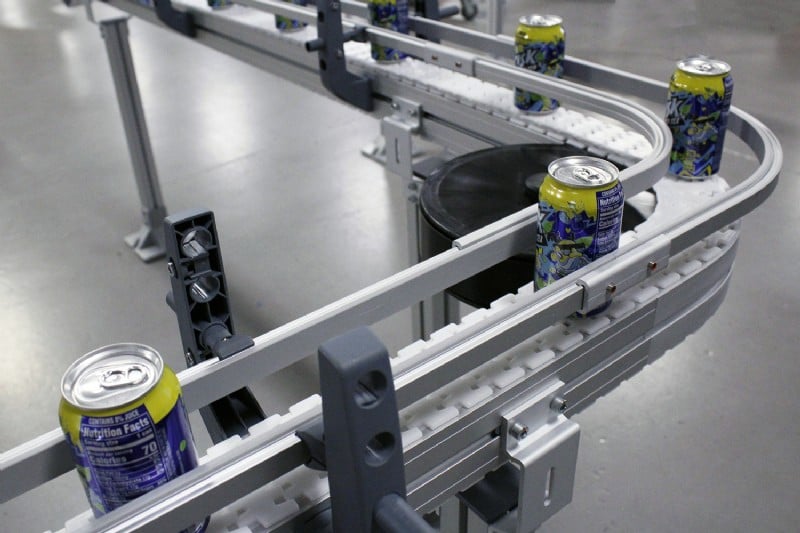 Flexible Cain Conveyor
The VersaFlex is ideal for carrying bottles and cans.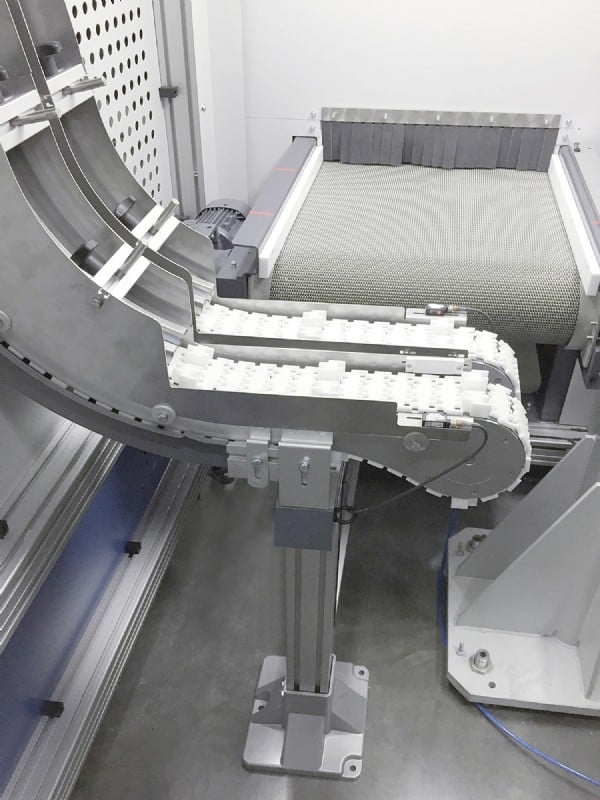 Vertical Conveyor
VersaFlex allows for conveying products vertically.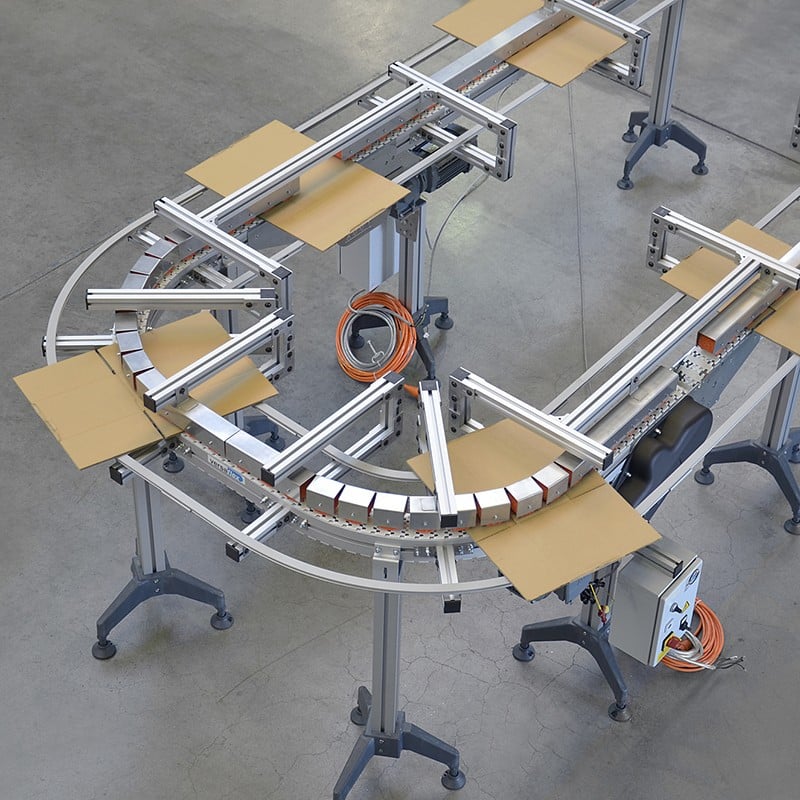 Packaging VersaFlex Conveyor
VersaFlex conveyors can be configured to carry wide product, such as these flattened cardboard cartons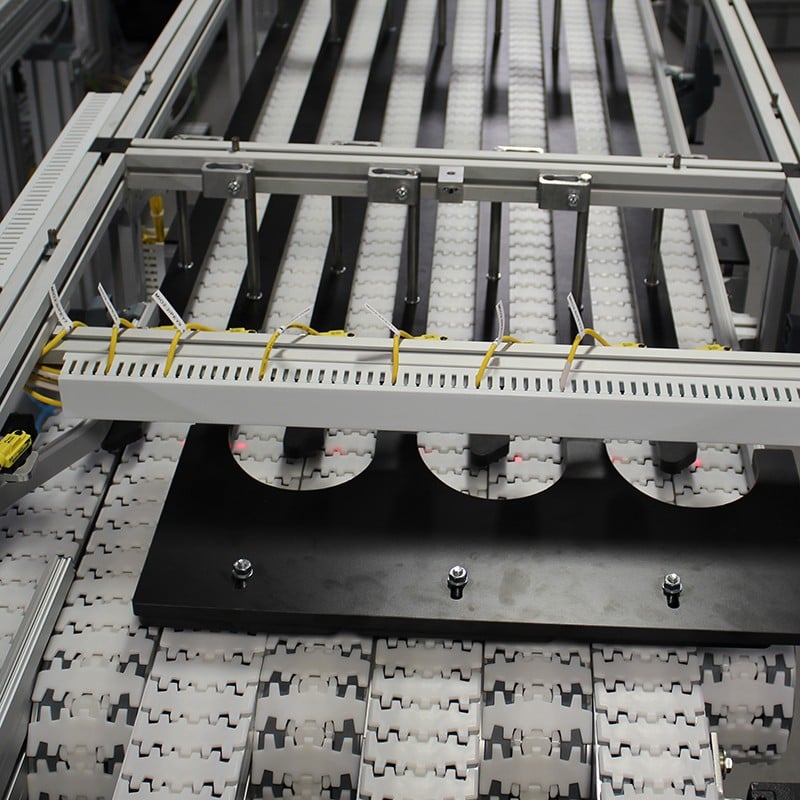 Flexible Conveyor for Storage and Accumulation
In this configuration conveyor lanes flow in the opposite direction from the one next to it, creating a bi-flow storage conveyor.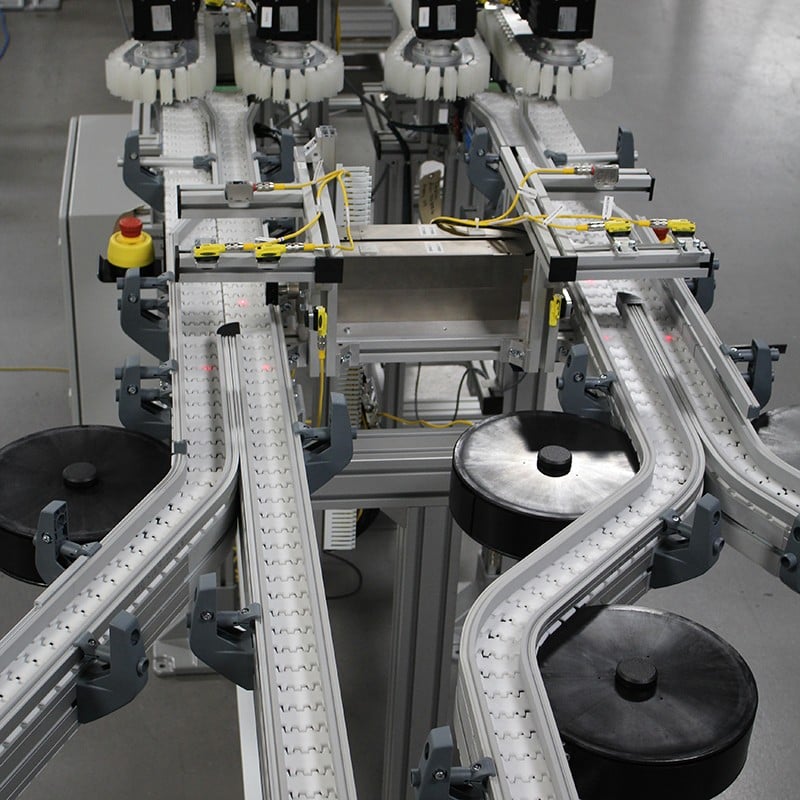 Multiple Conveyor Lines
VersaFlex conveyors are ideal for routing product in a variety of different directions.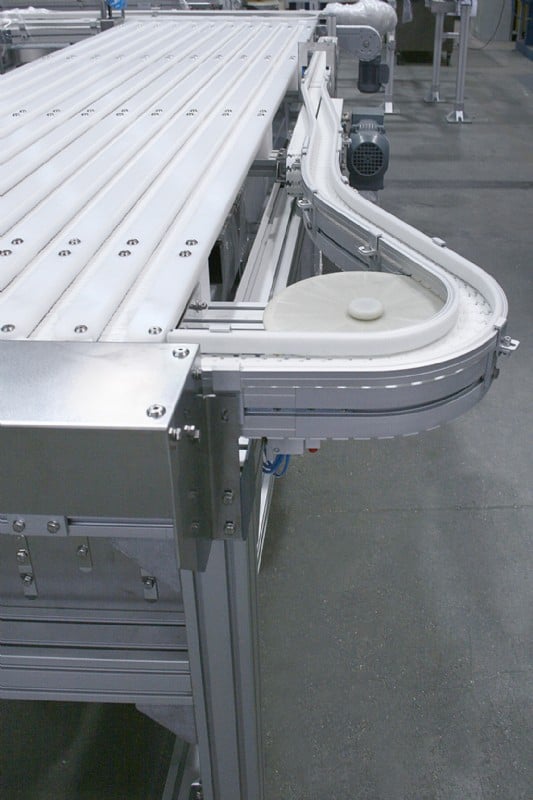 Accumulation Conveyor
Product can be accumulated in this multi-lane conveyor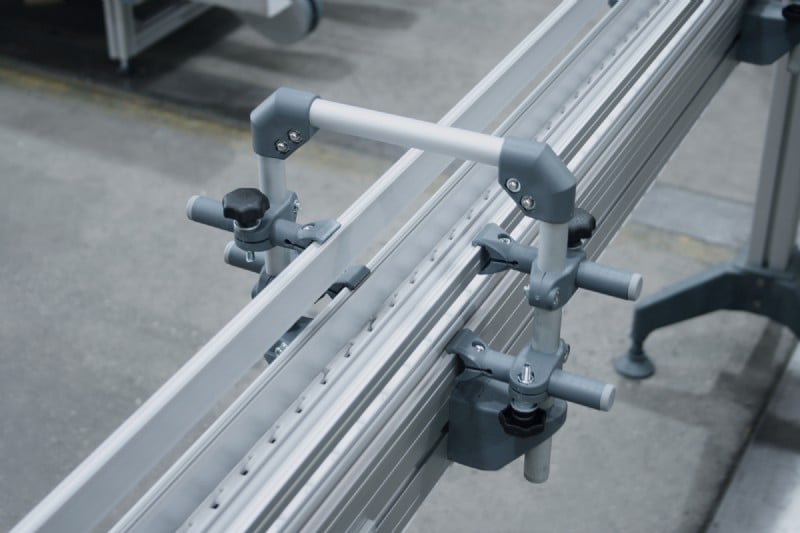 Custom Overhead Side Rails
This flexible chain conveyor features custom side rails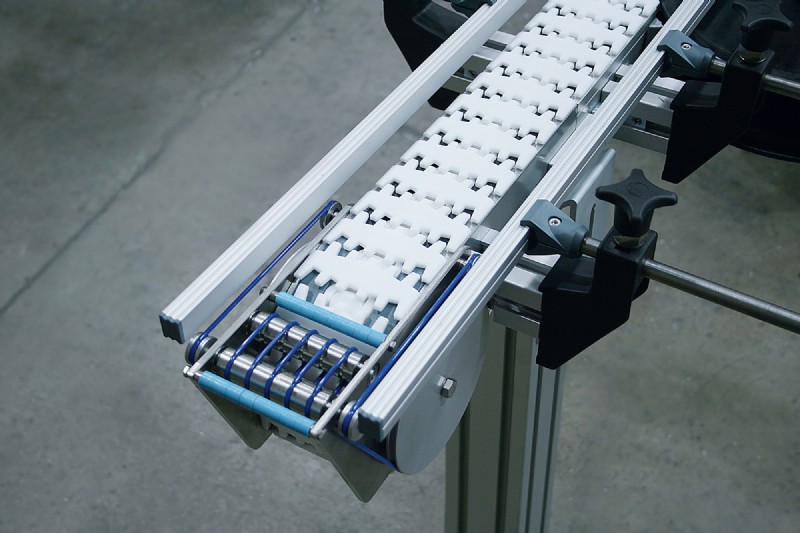 Powered Transfer Assist
This conveyor features a powered transfer assist at the infeed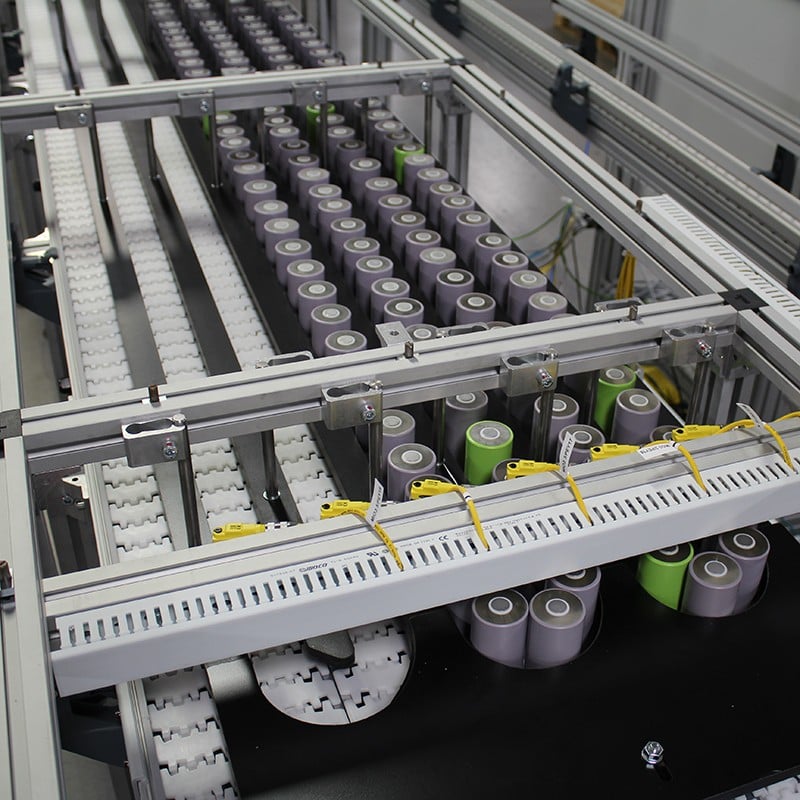 Accumulation and Storage with VersaFlex
VersaFlex conveyors are ideal for accumulating and storing product.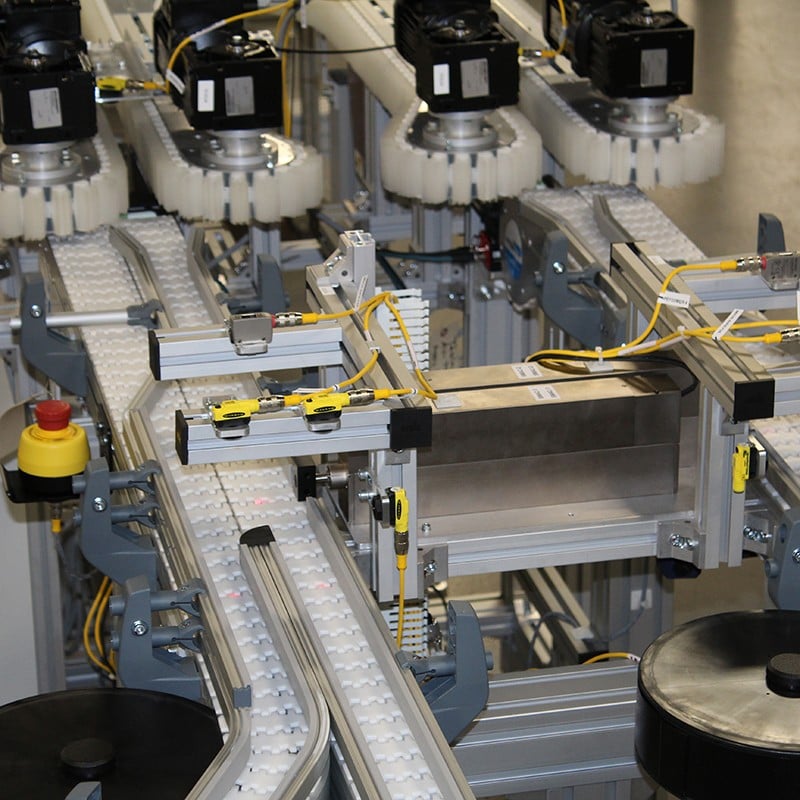 Merge and Wedge Conveyors
Product is sorted and merged into various lanes using wedge conveyors for side gripping.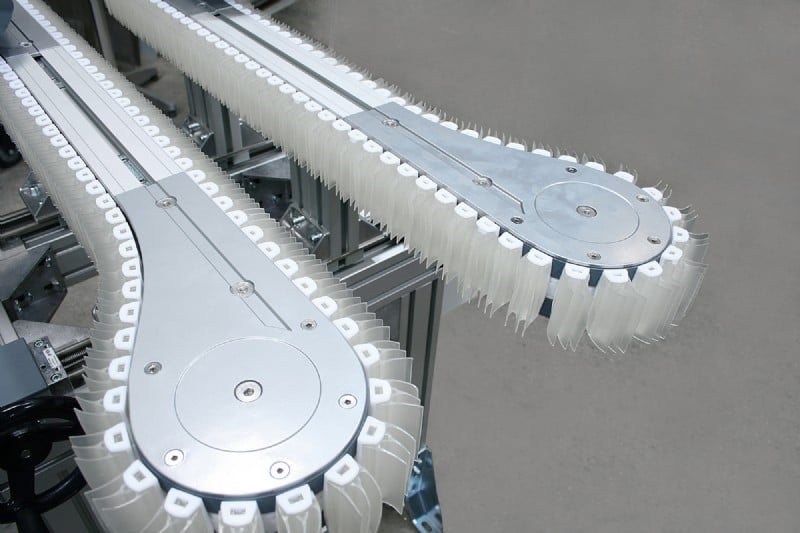 Side Gripper Conveyors
By using special belting and running the conveyors on their side, a side gripper conveyor is developed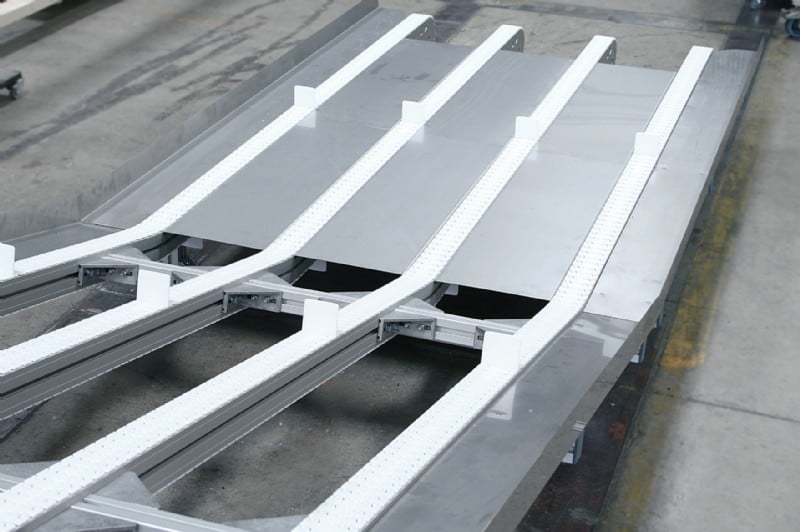 Multi-Lane Incline Conveyor
This multi-lane conveyor features cleats for assisting product up the incline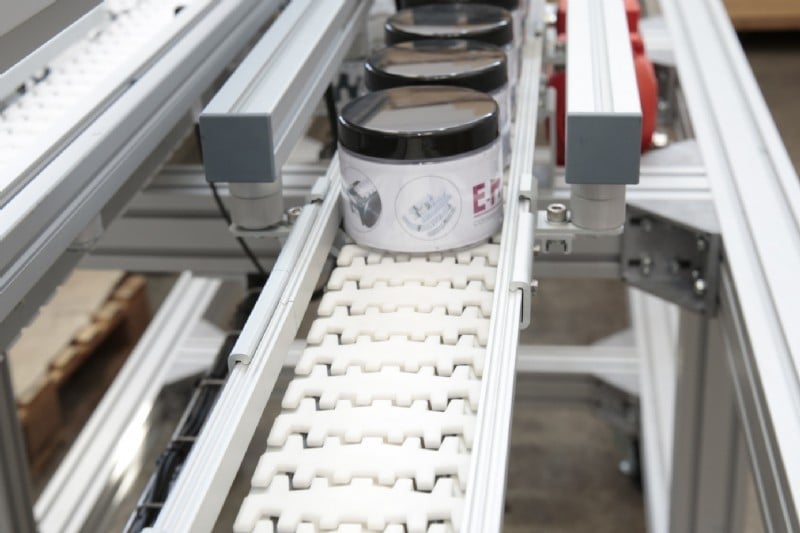 Canister Conveying
Flexible chain conveyors are ideal for many products including cans, bottles, canisters and other cylindrical parts.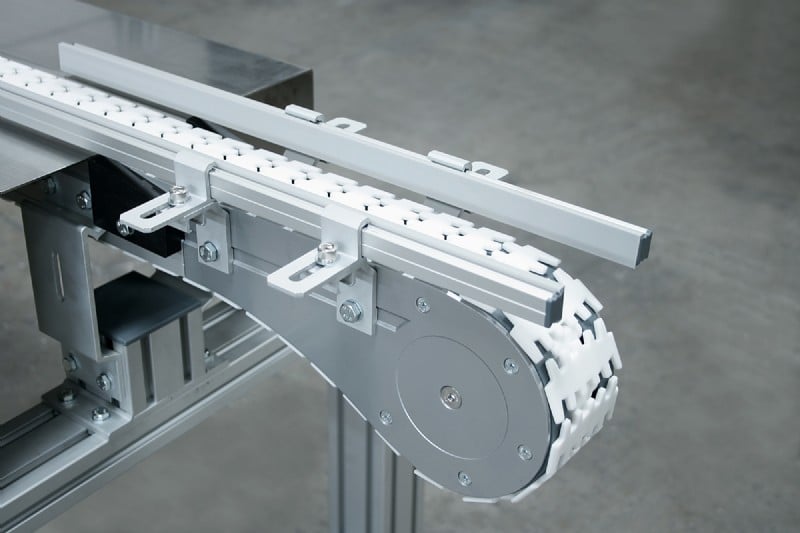 VersaFlex Infeed
The idler end of a VersaFlex conveyor with side rails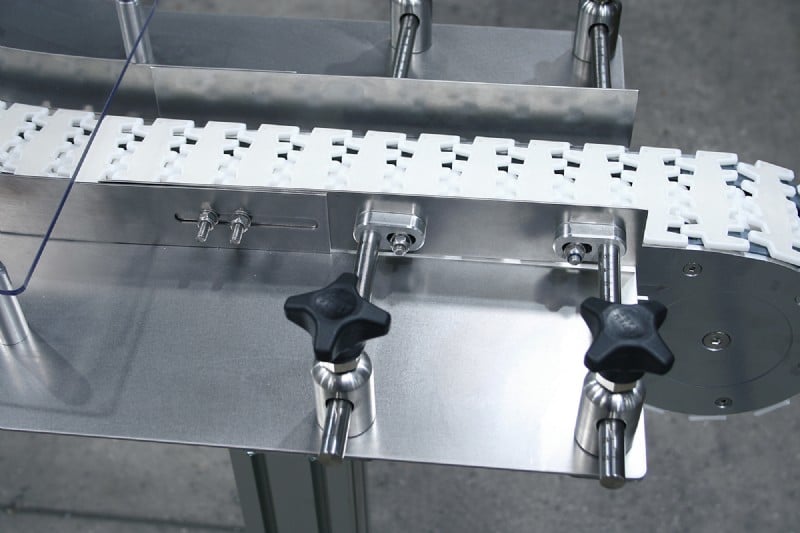 Infeed with Custom Side Rails
Custom stainless steel side rails are one of my options available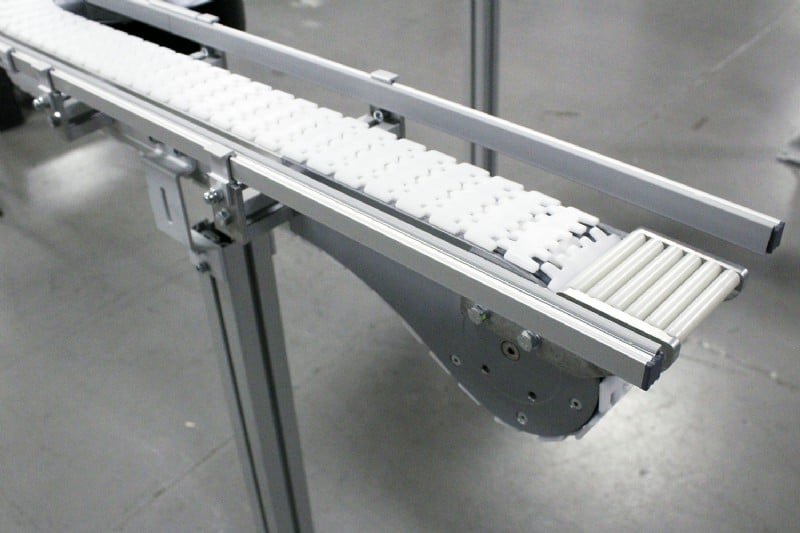 Roller Transfer on Table Top Chain Conveyor
Roller transfer on table top chain conveyors make it easier to transfer small parts between conveyors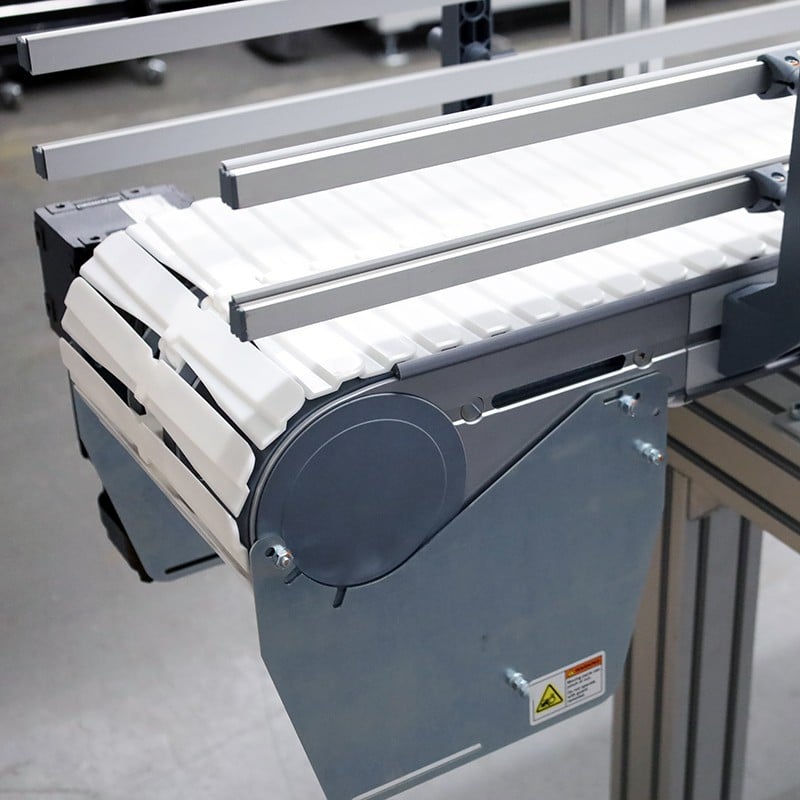 VersaFlex Chain Conveyor Drive Assembly
A VersaFlex A17 drive assembly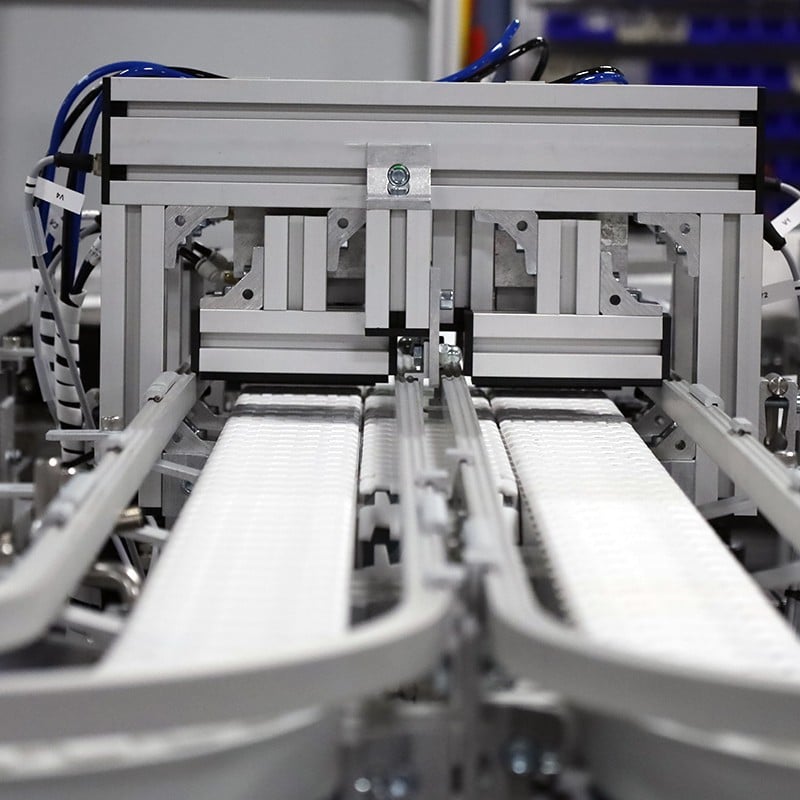 Two VersaFlex Conveyors with Stop Gate
Two VersaFlex conveyors run side by side and each feature a pneumatic stop gate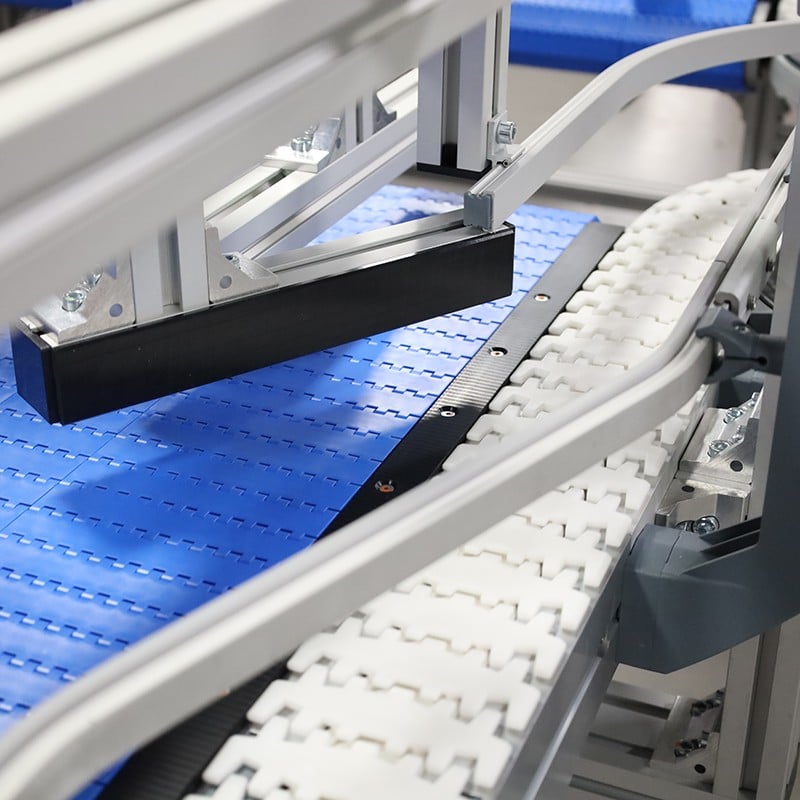 Plastic Modular Belt Conveyor and Flat Top Chain Conveyor
Custom mk rails move product between two different types of conveyors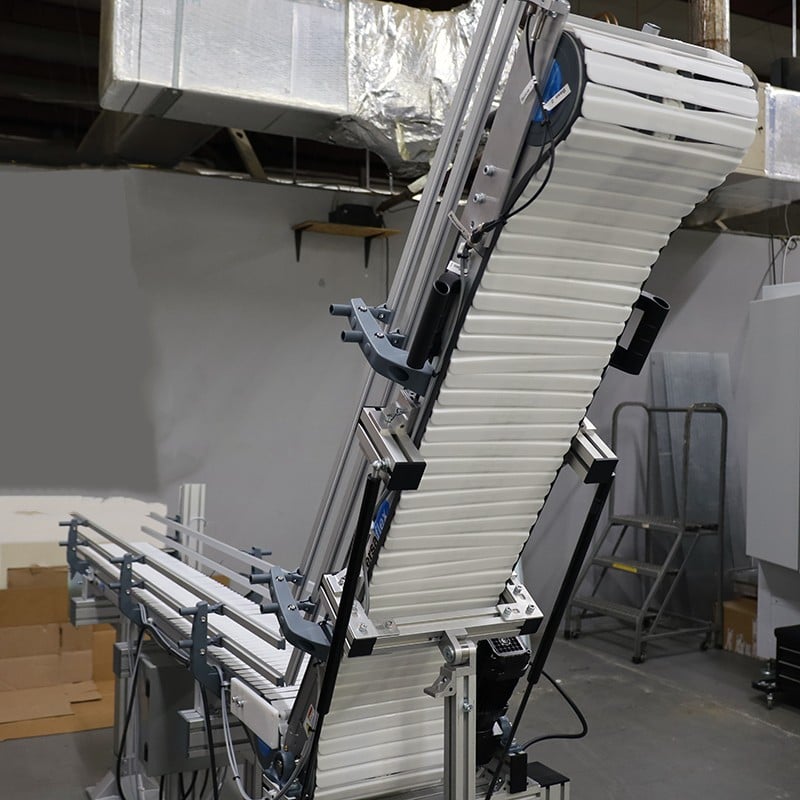 Line Access VersaFlex A29
A VersaFlex A29 conveyor acts as a lift gate conveyor allowing for line access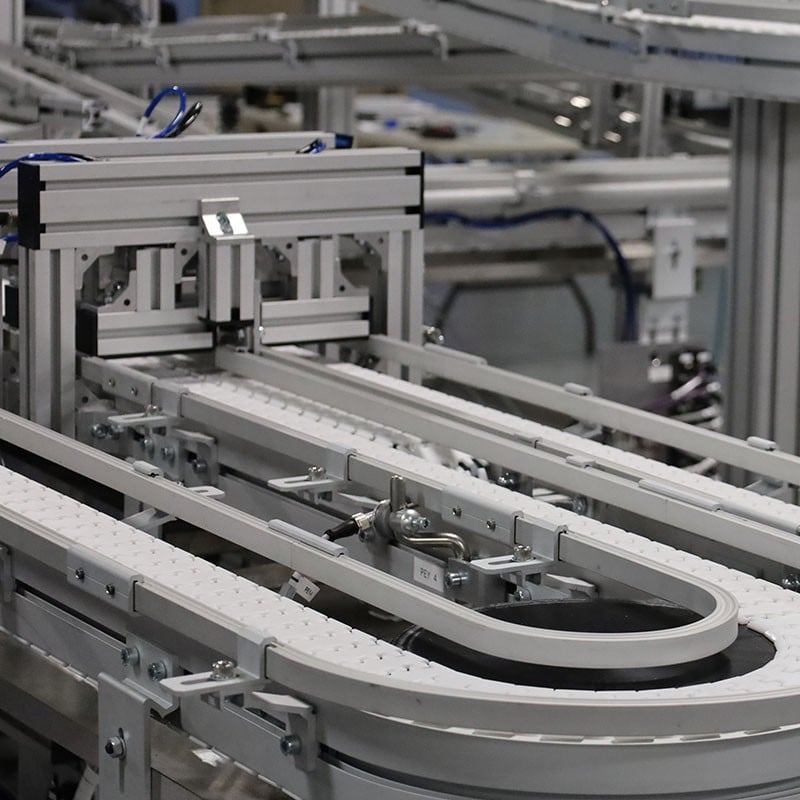 VersaFlex Flat Top Chain Conveyor
Multiple levels of VersaFlex flat top chain conveyors with curves and a stop gate
Need help deciding which pallet conveyor solution is best for you?
Contact us online or call (860) 769-5500. Our experienced sales staff will be happy to assist you.