Product Information for Flexible Chain Pallet-Handling Conveyor System
mk's VersaFlex pallet-handling flexible chain conveyor systems are designed to improve manufacturing productivity while allowing for maximum layout flexibility. The pallets have a standard width of 150 mm and are guided by side rails.
The pallets can be customized and equipped with individual fixtures in order to accommodate your unique part. This conveyor system has a repeat accuracy of ± 0.25 mm; when used with mk pallets and locating devices. Side transfers, corners and gates allow for the pallet to effortlessly travel around the facility and between various processes and stations.
Conveyor Features:
Frame Width: 85 mm
Chain Width: 83 mm
Pallet Width: 150 mm, custom upon request

Pallet Length: 150, 200 or 250 mm

Conveyor Length: up to 30 m
Load: Up to 22 lbs. per pallet
Speed: Up to 165 fpm; Constant or Variable speed options
Voltage: All standard US, Mexico and Canadian voltages
Catalogs, Resources & Downloads for Flexible Chain Pallet-Handling Conveyor System
Technical Specifications for Flexible Chain Pallet-Handling Conveyor System
Pallet Conveyor Features
Repeat accuracy of ± 0.25 mm when used with mk's stops and locating devices
Cushioned and non-cushioned pallet stops
Pallet diverter features double acting pneumatic rotary drive
Pallet locating device includes necessary pallet stop
Flexible Chain Conveyor Features
Anodized aluminum frame
Features a double t-slot, see image below
Frame width is 85 mm
Frame height is 85 mm
Chain pitch is 33.5 mm
Features a variety of drive options based on the conveyor layout.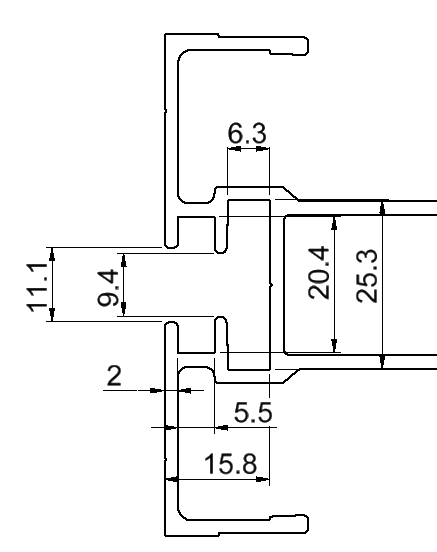 Product Options for Flexible Chain Pallet-Handling Conveyor System
Pallet-Handling Conveyor Modules
Pallet stops
Pallet locates
Pallet diverters
Pallets