Employee Spotlight: Will Peters - Engineer
Posted on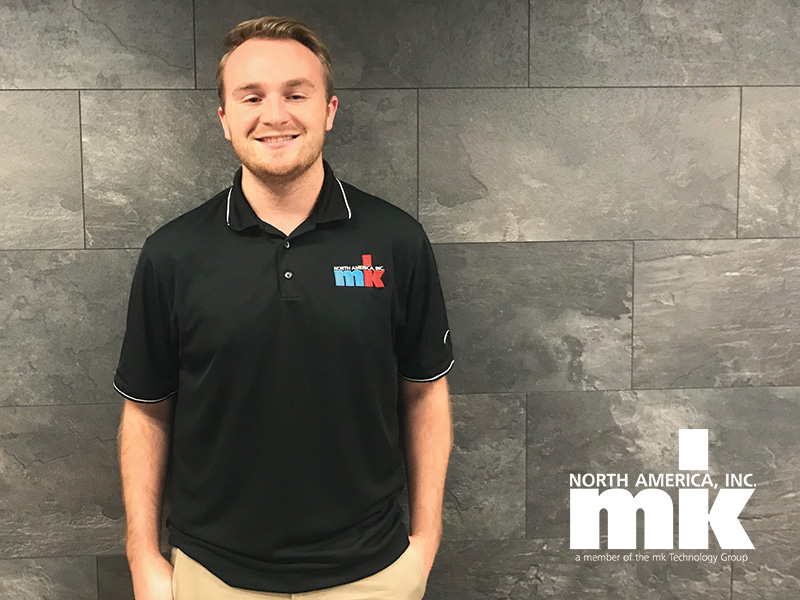 As part of our 30th anniversary at mk North America, we're taking the time to get to know some of our employees better. Some of the individuals you will meet in these blog posts have been with mk for a number of years, while others are just starting out. But regardless of how long they have been with the company or what their role is, they are all a vital part of the organization, lending to mk fulfilling its mission and its promise to provide not only a better product, but also a better solution.
In October, I had the chance to sit down with Will Peters one of our Engineers.
Early in 2016, after spending two years studying engineering at Pennsylvania State University, Will Peters returned to his home in Connecticut and was looking for a company where he could put down roots, grow and thrive. He found that at mk North America, Inc. Will's brother, Chris Peters, had recently been promoted from the stockroom to purchasing and mk was looking for someone to fill his position. Will, having fit the requirements of what the company was looking for, started working at mk in the stockroom in February 2016.
Shortly after Will started, President Andreas Haussmann and the Engineering Manager for VersaMove, Orlando Sanchez II, learned more about Will's educational background and his ability to model in 3D. It was quickly decided that Will needed to be trained on the finer details of the VersaMove platform – starting with how the systems are assembled and tested, and working backwards to how they are engineered.
In October 2017, Will moved from the production side of mk's business into the Engineering Department. His primary focus is in VersaMove pallet-handling systems working under the leadership and guidance of Orlando Sanchez II, the Engineering Manager for VersaMove.
"Will is extremely well spoken in communicating his ideas thoroughly in person and in the written form. He does not back down from a challenge. Will is also always striving to streamline internal processes," according to Orlando.
Will can clearly recall the first job he was the lead engineer on. The sense of fulfillment that came along with seeing a system go from concept, to sign-off of plans, to built and tested still resonates. That said, the most memorable job he's ever worked on was for a high-profile application which received national media coverage. Seeing conveyors that he helped engineer next to a variety of dignitaries was a humbling experience.
When I asked Wil what he enjoys most about working at mk, it was a toss-up between his daily responsibilities and the environment in which he works. "I enjoy the fact that every day I come in to work I have to find unique solutions to customers' problems. Tailoring our products to meet their exact need is often a challenge, but a welcomed one nonetheless. The satisfaction that comes from solving these problems and seeing your ideas carried out is a great feeling," says Will. "If you walk through the buildings, you'll probably stop and have a conversation with people from every department. From the president to the truck drivers, it's that type of friendliness that lends itself to a great team atmosphere here at mk. There really is a feeling that we're all in this together to deliver the best product possible."
Will, a lifelong learner, is also a student and enjoys the tie-ins from his work life to his school life and vice versa. When not in school or at work, Will enjoys spending his time playing a variety of different sports – and when the season is right he is an avid skier.
---