Improving Industrial Ergonomics & Workplace Safety with mk
Posted on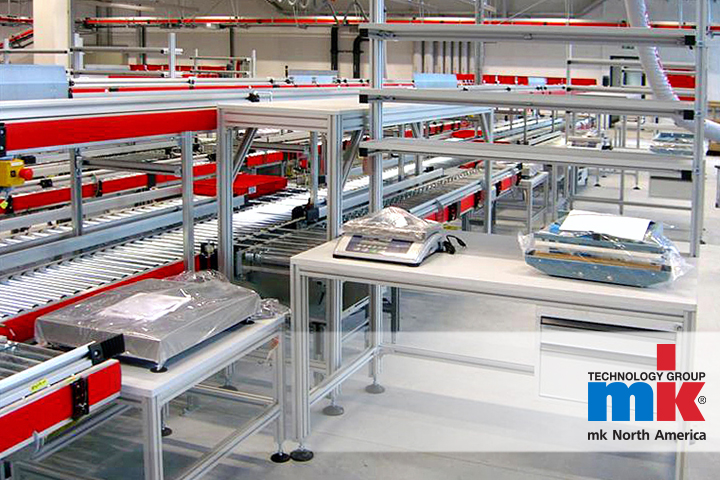 Prevention of workplace injuries is one of the most important priorities in any responsible workplace. Preventing workplace injuries saves time and money for employers and results in happier and more productive workers.
Among the leading causes of workplace injuries are musculoskeletal disorders (MSDs) – those affecting the muscles, nerves, and tendons. Accounting for almost 30% of all workers' compensation costs in the United States (BLS), MSDs like sprained muscles, ligament sprains, carpal tunnel syndrome, herniated discs, and others are a particularly common in industries relying on manual tasks like bending and lifting. The material handling industry is no exception to this rule, contributing "to a large percentage of the overhalf a million cases of musculoskeletal disorders reported annually in the United States" (CDC).
Fortunately, musculoskeletal workplace injuries are largely preventable through worker training and ergonomic improvements. mk North America offers several products that can be used to improve workplace ergonomics and other safety concerns.
Automated Conveyor Systems
By automating the transfer of products and materials from one part of a workplace to another, conveyor systems reduce the need for lifting, carrying, and other repetitive motions that can frequently result in worker injury. When properly designed, conveyor systems provide excellent ergonomic support for workers.
When designing conveyor systems for tasks involving line workers, the following ergonomics concerns should be taken into consideration:
Conveyor height: conveyor height should be set according to the specific application. Tasks requiring workers to perform wide-ranging motions should be done from a standing position, with conveyor height reflecting this. The working surface should be set at a height comfortable for the tallest workers, with adjustable working platforms made available for shorter workers on the line.
Conveyor speed: conveyor speed shouldn't exceed 10 meters per minute, with exact speed set at a pace in keeping with the capabilities of an average worker. Variables like precision of work and degree of exertion required will determine this.
Conveyor width: conveyor width should be such that workers do not have to reach more than 45 centimeters in order to perform repetitive movements like assembly or light lifting. Workers should have adequate leg and knee clearance in either sitting or standing positions (as needed), and conveyors should be accessible from either side for maintenance and emergency purposes.
Other design issues: these are only prominent examples of conveyor design details that factor into ergonomics. Others should be diagnosed and discussed with a qualified professional for each design application
mk North America supplies a wide variety of custom conveyor systems that can easily take into account these and other ergonomic concerns.
Industrial Workstations
As with conveyor systems, for optimal ergonomic performance workstations should be set at the proper height to reduce bending and reaching. If mobility for the workstation is required, smooth-rolling casters should be used. Ideally, work stations should be adjustable to accommodate different tasks and workers.
mk North America offers custom workstations, made from their durable t-slot aluminum extrusions. Capable of supporting up to a half ton with application-specific options including surface, mobility, and more, mk workstations can be designed and created with ergonomic support in mind.
Machine Guarding
While they don't serve an ergonomic function, mk's machine guarding systems can improve workplace safety by preventing access to hazardous areas and dangerous machinery by everyone but qualified personnel. This isn't just a good idea: OSHA requires that any "machine part, function, or process that may cause injury must be safeguarded."
mk's machine guards and perimeter guards are might from light, durable aluminum extrusions for easy construction and versatility across worksites.
To learn more about these and other material handling solutions for your workplace, contact mk North America today.
---