Industry 4.0: Humans and Machines Working Together
Posted on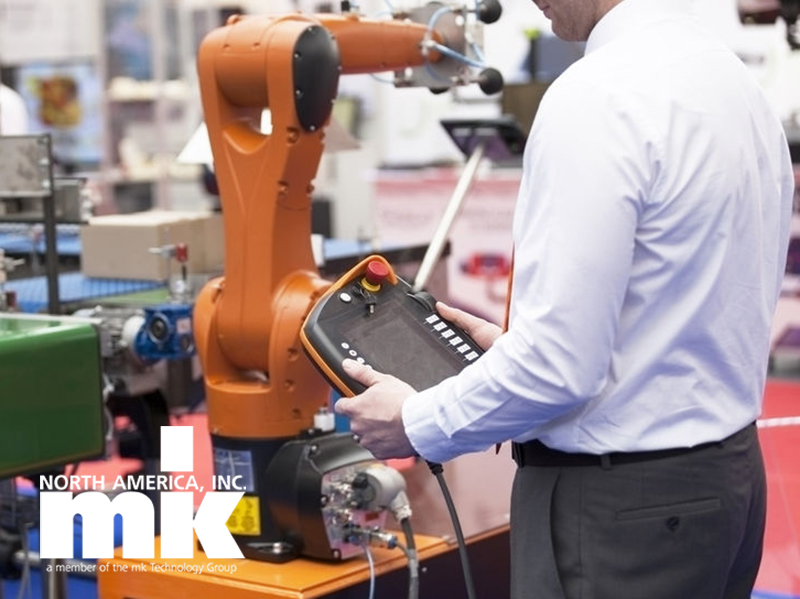 Innovation in manufacturing has been happening since the first industrial revolution. Since then, we've watched many advances transform how facilities operate. From automation, to lean manufacturing and now Internet-connected machines (IIoT) – there's still so much progress ahead.
Industry 4.0 is the convergence of modern technologies in today's factory to bring together departments, operators and significantly improve safety, production and quality.
One thing many feared as technologies advanced was that jobs would be lost for human workers in an already scarce labor market. However, we're witnessing just the opposite happening.
A recent report found that businesses are actually starting to increase their headcount as new technologies are being introduced.
According to a ManpowerGroup report, "Humans Wanted: Robots Need You," eighty-seven percent of employers plan to increase or maintain their headcount as a result of automation. As they invest in digital technologies and shift some previous tasks over to robots, they are at the same time looking to "upskill" their human workers by growing their talents and abilities so that they can work together with the new automated machines and augment them.
Conveyors designed to work with robots and humans seamlessly.
To help human workers and collaborative robots work together seamlessly, it's important that the right equipment, tools and processes are in place.

This is where conveyors fit in. Conveyors are key at automated facilities and help perform tasks well beyond transporting of materials and goods. They keep workers safe, improve production times and can even be custom configured to address new and emerging workflows.
We have more than 30 years of experience in material handling and can deliver robust solutions created with modular design and expandability in mind.
The VersaMove line of pallet conveyors offer the perfect option for manufacturers looking for versatility.
Available in 3 sizes, the system can be expanded and reconfigured to perform functions like rotating, lifting, stopping and even separating pallets as they move down the mainline.
Maximize floor space, use the same system to run multiple products with little change-over, and reduce repetitive worker fatigue.

If you're planning to add robotics, AI, and other automation to your workforce, get in touch with mk North America for conveyor solutions that answer the call!
---