Robotics Spending Fuels Demand for Accessory Equipment
Posted on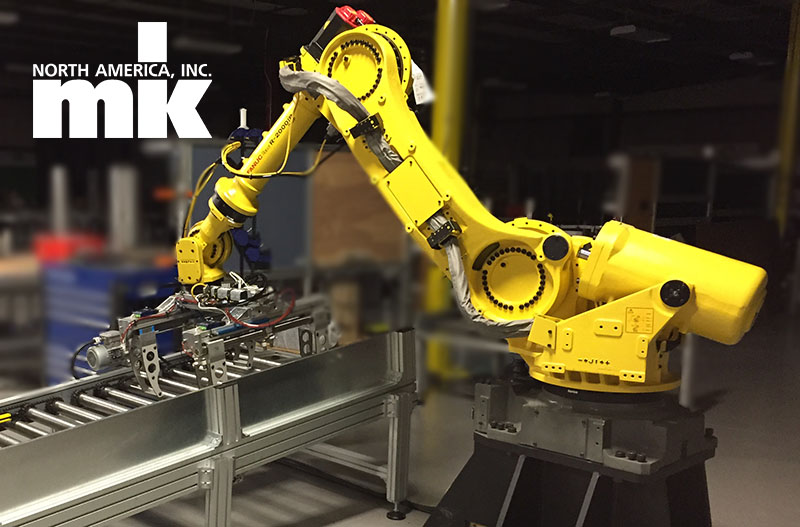 As consumer demands soar and technological innovations continue, the market for robotics in industrial manufacturing continues to rise. A recent report from research firm IDC forecasts worldwide spending on robotics will exceed $230 billion by the year 2021.
Robotics are used in applications across industries as they speed up manual processes, remove dangerous jobs from the human worker and make precision possible.
As spending on robots increases, so does the need for spending on accessory equipment such as conveyors and guards.
Automation in Today's Factory
Use of robots are on the rise in factories today. Everything from assembly to materials handling and packaging can be performed by a robot. In addition, high precision functions as well as complex and high speed tasks are being performed by robots. Together with accessory equipment, facilities are reducing spending, improving their competitive edge, producing higher quality and doing more with less.
Improving Safety
A major driver of robotics use in factories today relates to the safety aspect of job conditions. From chemicals handling, to varied types of products passing through the conveyor and even repetitive motion injuries, robotics takes risk out of the equation. But you'll still need to protect workers as the robots do their job. This is where protective conveyor guards can be purchased and configured to prevent humans and other equipment in the factory from accidents around the robotic machinery.
Problem Solving
Another great benefit of robotics in industrial manufacturing is that they can be used to solve a myriad of problems. With the right planning and implementation, robotics and accessory equipment can be implemented together to address issues ranging from product quality to volume demand increases and improved efficiency.
mk North America's VersaMove pallet-handling conveyors provide material handling, assembly and testing capabilities and the company's belt conveyors and plastic modular conveyors can interface with robotic end of arm tooling for product placement and removal. The CleanMove sanitary stainless steel conveyors are also a great choice for food, beverage and pharmaceutical applications to meet industry and government compliance standards.
The Future Factory
As robots continue to make their home in factories, they are working alongside human counterparts in a more natural way and their importance in everyday job functions continues to increase. New wireless sensor capabilities, 3D cameras and artificial intelligence are all making this possible.
As a member of the Robotic Industries Association (RIA) in the component supplier class, mk North America's products are well suited to interface with robotic machines from supplier, integrators and end-users.
If you're ready to upgrade your factory, let the professionals at mk North America help make your vision a reality.
---