Top 3 Conveyor Models of 2018
Posted on
With the year coming to an end soon, we've taken some time to reflect on our achievements and milestones in 2018. As we continue to expand the market, we have some exciting things planned for 2019.
And with that, we thought this would be the perfect time to review some of our top conveyor models from this past year.
mk North America provides the most comprehensive selection of custom engineered conveying solutions in the industry. Our one-of-a-kind custom conveyors and our modified standard designs are helping industries across the globe improve operations.
Here's a look at our top selling conveyor models (so far) for 2018.
#3 GUF-P 2041, MBF-P 2040 & Roller Conveyors
We have a three-way tie for third place this year and the results are right in line with what we've been seeing over the last three years.
GUF-P 2041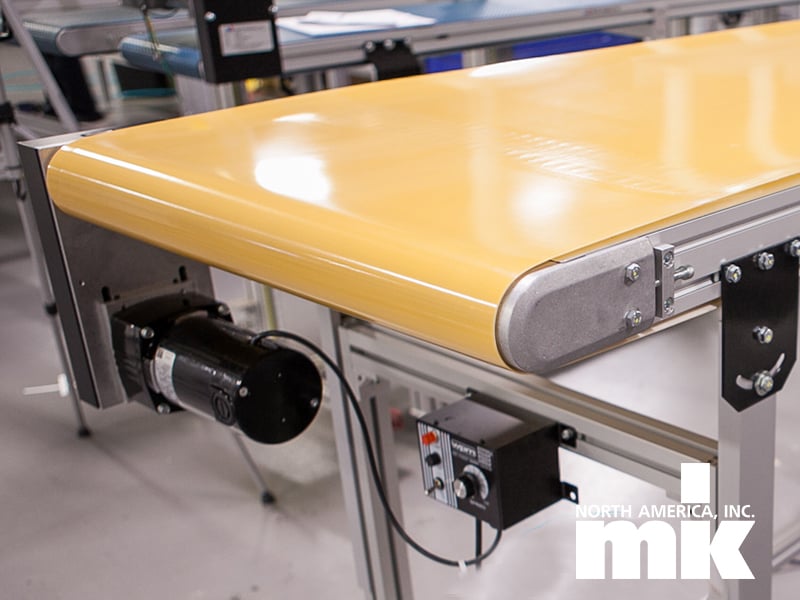 The GUF-P 2041 is the largest belt conveyor currently offered by mk North America. It features frame widths up to 1,200 mm and is capable of carrying loads up to 500 lbs. Applications include automotive parts, packaging lines, lumber processing, large appliance components and so much more.


MBF-P 2040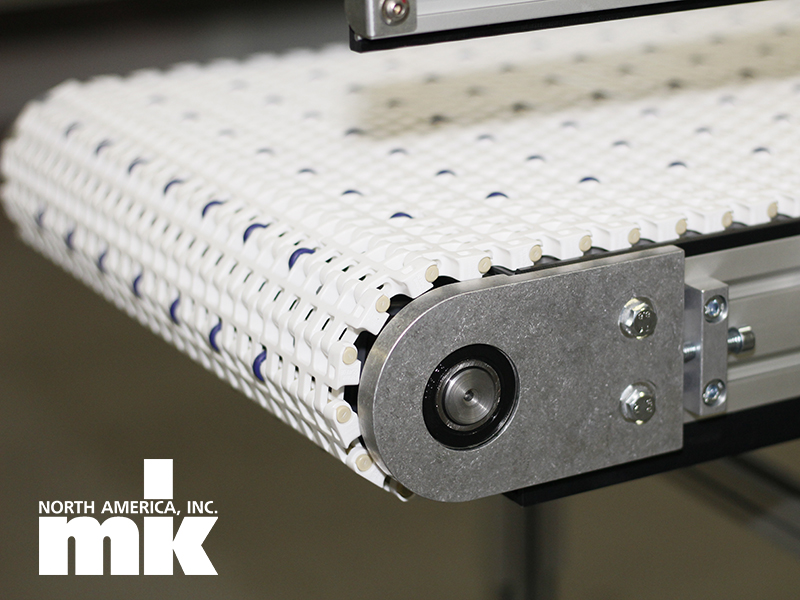 This plastic belt conveyor is popular for its ability to handle high load capacities even at narrow widths and is ideal for use in harsh environments from those with caustic chemicals to high temperatures and meeting packaged food industry needs as well as for heavy material handling like automotive and manufacturing industries.


Roller Conveyors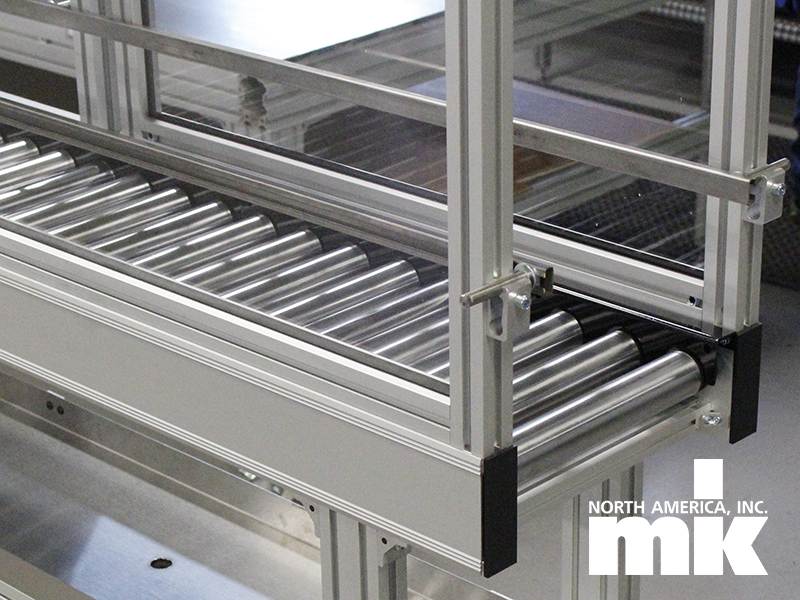 Our roller conveyors come in a number of options and are a terrific option for products that have firm bottoms (e. boxes, drums, metal castings, pallets, packaged materials, and so much more). Whether using chain driven roller conveyors, powered, or gravity conveyors, these systems offer a great way to move materials efficiently. Great for applications including order fulfillment, machine building, packaging, and printing - just to name a few.

#2 ZRF-P 2010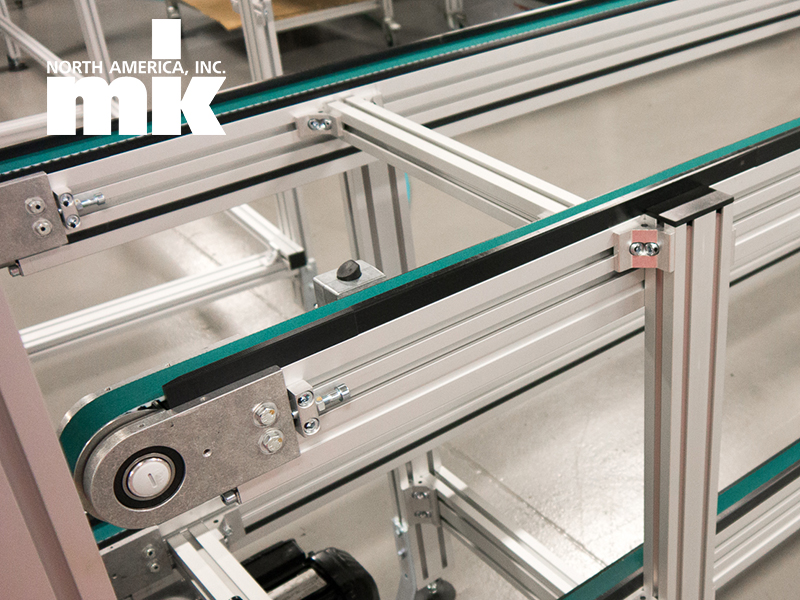 This timing belt conveyor has seen increased sales this year, with 40 percent more units shipped in 2018 than in 2017. We attribute this in-part to the conveyors ability to be both a stand-alone unit or used together with other solutions. In particular, it's been popular within the VersaMove Plus pallet-handling conveyor line. The ZRF-P 2010 timing belt conveyor features a T10 pitch timing belt; which is excellent for use in indexing or cycling applications. Additionally, by coating the belts in nylon light, loads are able to accumulate as well. Furthermore, belts can be coated with a wide variety of materials to add heat resistance, aide in incline conveying, or provide a cushioned conveying surface. With all of this versatility, it's no wonder the ZRF-P 2010 is becoming so popular.
#1 GUF-P 2000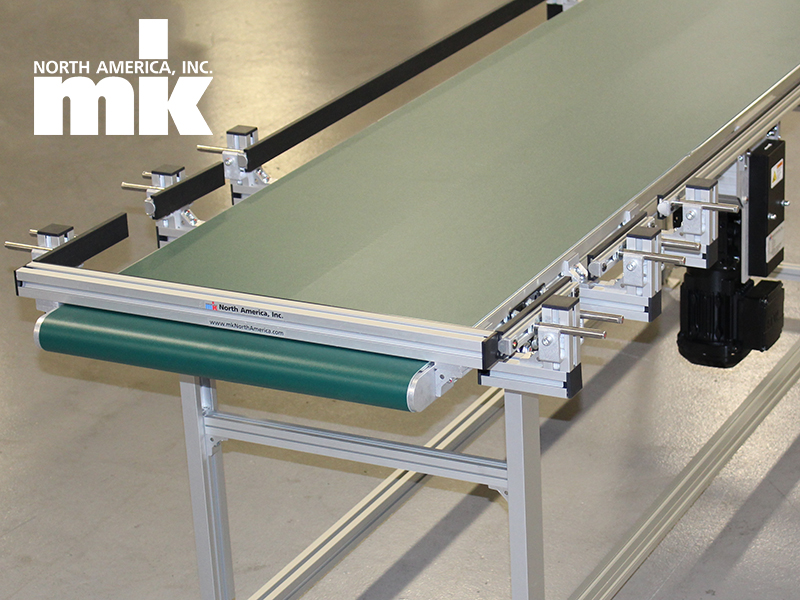 As one of the most versatile conveyors offered, the GUF-P 2000 comes in first place as this year's top seller. It's been the most popular conveyor model since we started selling conveyors and its wide range of options and compatibility with other mk systems is what makes it a top choice. As with all of our aluminum conveyors, the frame is constructed out of mk's rigid t-slot aluminum extrusion and it's compact design makes it perfect for processes where space is limited or in stamping and press applications. Machine builders also make use of the conveyors to elevate products into a bowl feeder or LED light panels can be added for backlit conveyors. As an added benefit, some of these conveyors can be shipped in less than one week with most models shipping within six to eight days of order placement.

If you're in the market for conveyor solutions, we'd be happy to speak or email with you and are committed to making sure customers get top-notch support.
---