VersaFlex: The Best Conveyor For Paper Goods
Posted on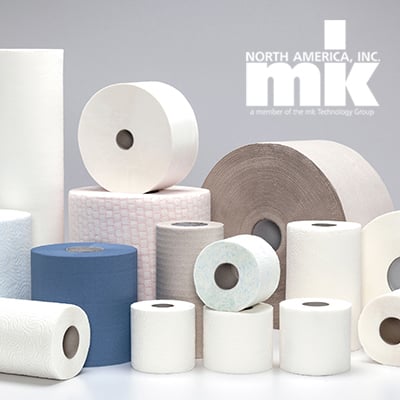 The paper goods industry is growing. In fact, according to Market Watch, the paper towel industry in particular is expected to grow at a compound annual growth rate (CAGR) of roughly 4.6% over the next five years. Indeed, given their disposable nature, paper towels and toilet paper are good products to sell. After all, they are consumed by households and businesses regularly.
If you're a manufacturer or supplier of paper goods, then you may be wondering how you can improve your output and lead times. One powerful solution is to choose a conveying system that is designed to streamline the production of paper goods products.
What Is VersaFlex Exactly?
VersaFlex is a flexible chain conveyor system that is ideal for moving a variety of products within complex production layouts.
How Paper Goods Manufacturers & Suppliers Can Benefit From VersaFlex
Paper goods plants tend to use different conveyors for different operating stations. VersaFlex can be used to consolidate these processes: VersaFlex's various curves and elevation changes can help to connect multiple stations on the line with a single conveyor.
Another common challenge in the paper goods production industry is the need to create and package different sized products. From paper towels to toilet paper rolls, it is important to have a conveyor system that can accommodate these size ranges. This is where VersaFlex can really shine: Its adjustable side rails make it easy to carry a variety of product sizes.
Interested in VersaFlex? Contact mk North America
mk North America manufacturers conveyor systems to fit a variety of different applications. If you want a truly flexible conveying system for your paper goods plant, then we'd be happy to help!
---