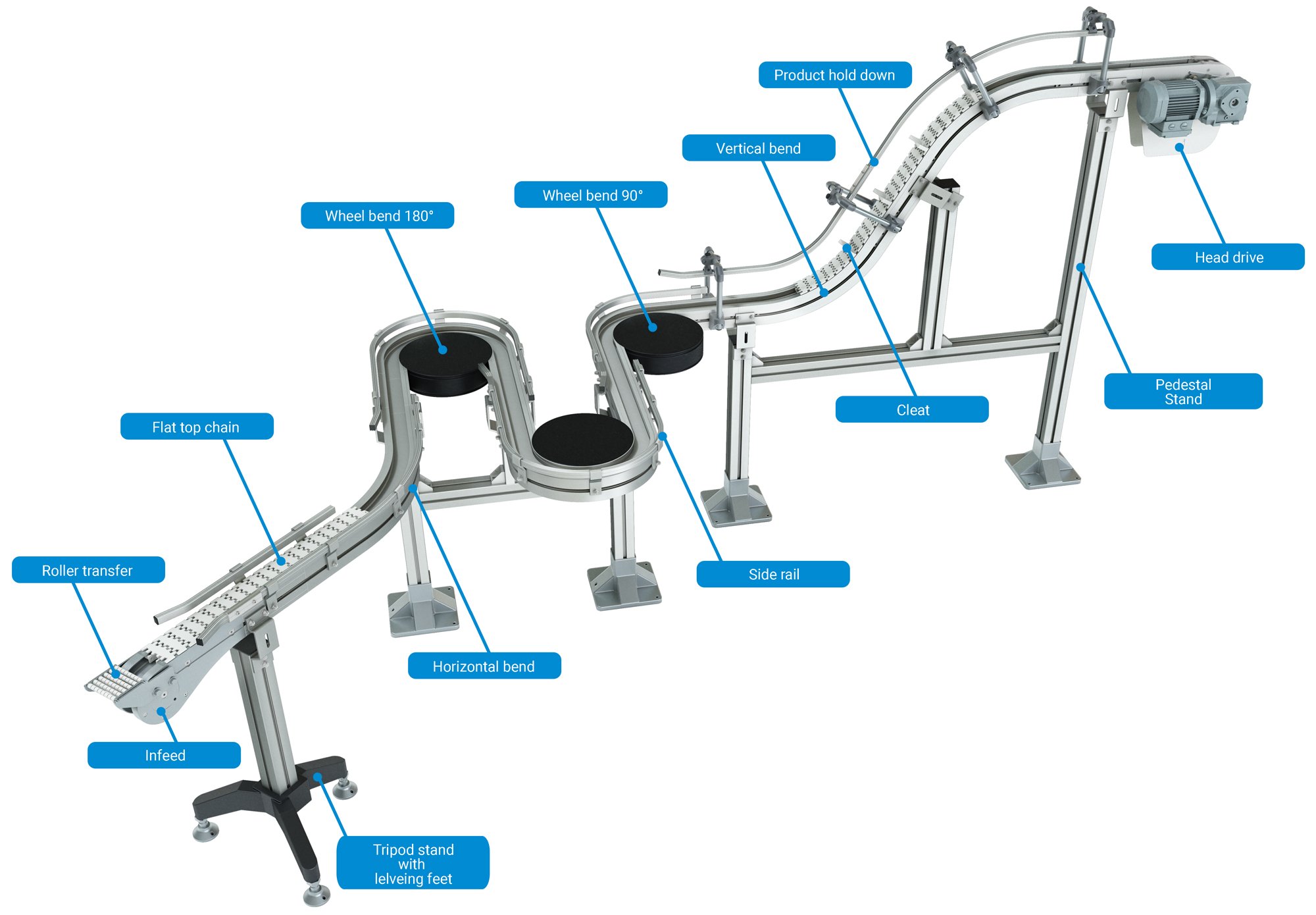 VersaFlex Pallet-Handling Conveyor System is a completely modular solution for pallet-handling applications. This flexible chain conveyor (also known as table top chain conveyor) is ideal for complex layouts. VersaFlex is ideal for conveying small pallets around corners, up inclines, down declines, lane merging, pallet stopping, locating and so much more.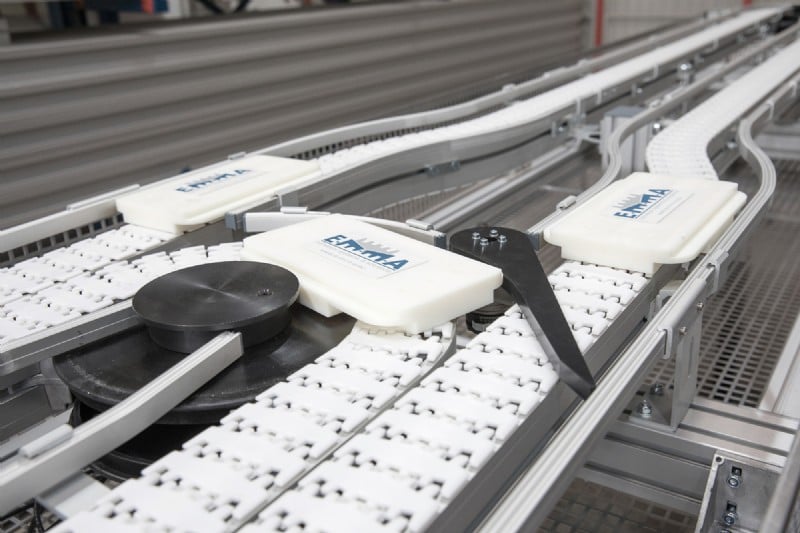 Pallet Conveyor
VersaFlex is ideal for handling small pallets.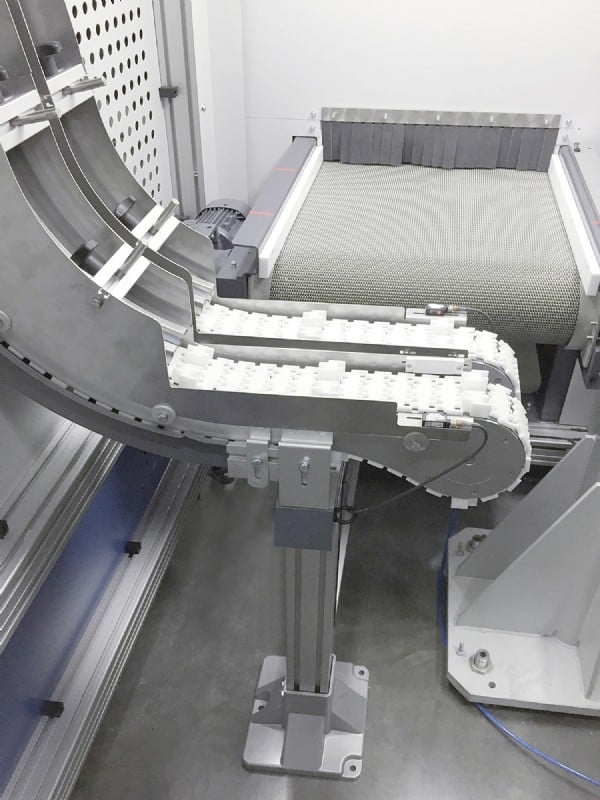 Vertical Conveyor
VersaFlex allows for conveying products vertically.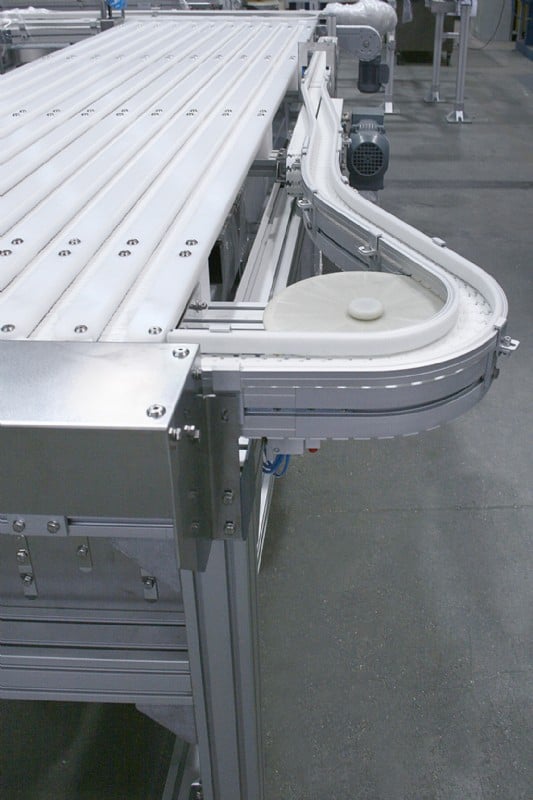 Accumulation Conveyor
Product can be accumulated in this multi-lane conveyor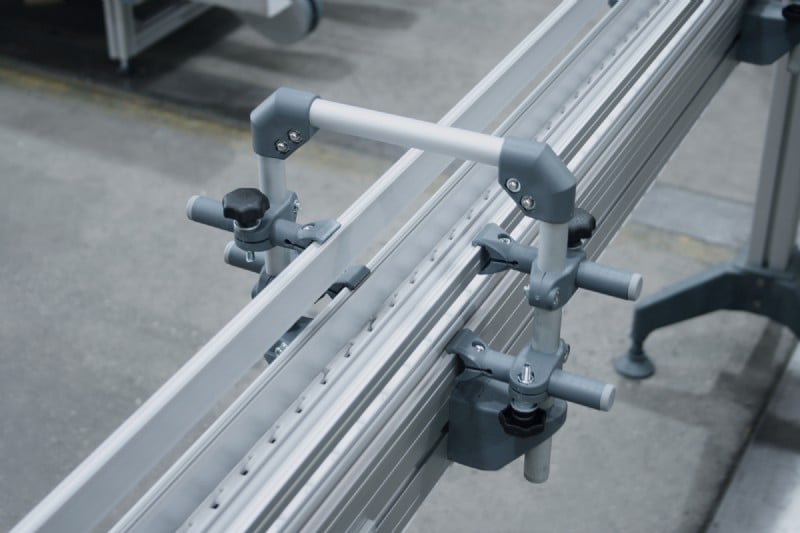 Custom Overhead Side Rails
This flexible chain conveyor features custom side rails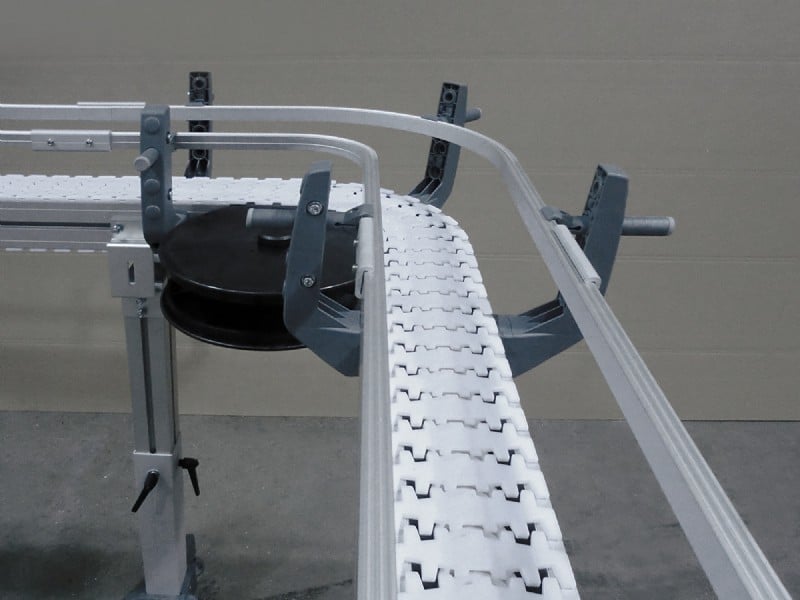 Curve Covneyor
A 90-degree wheel bend is just one of the many corner options available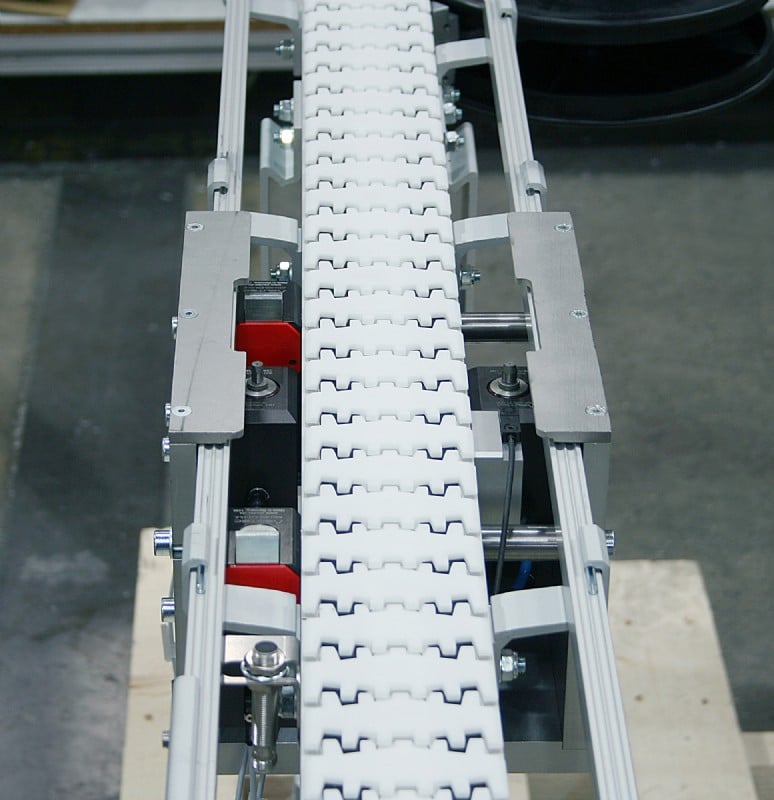 Locating and Centering Device
This flat top chain conveyor features a locating and centering device for use with pallet handling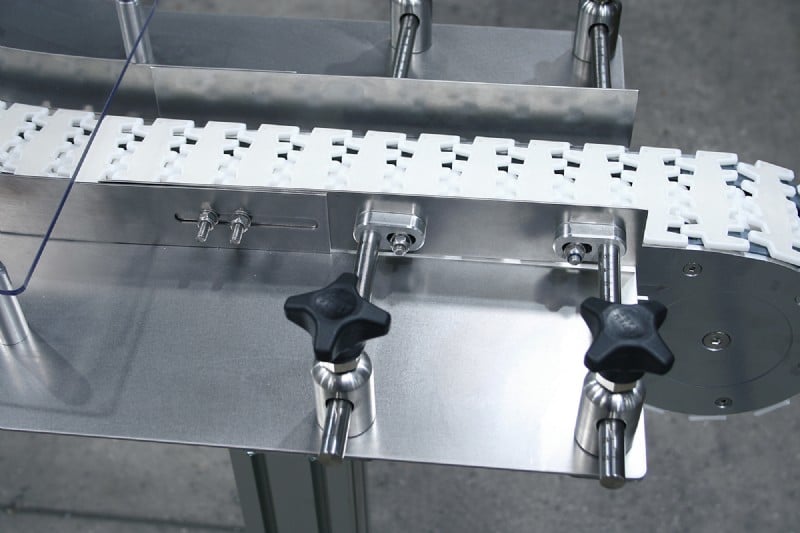 Infeed with Custom Side Rails
Custom stainless steel side rails are one of my options available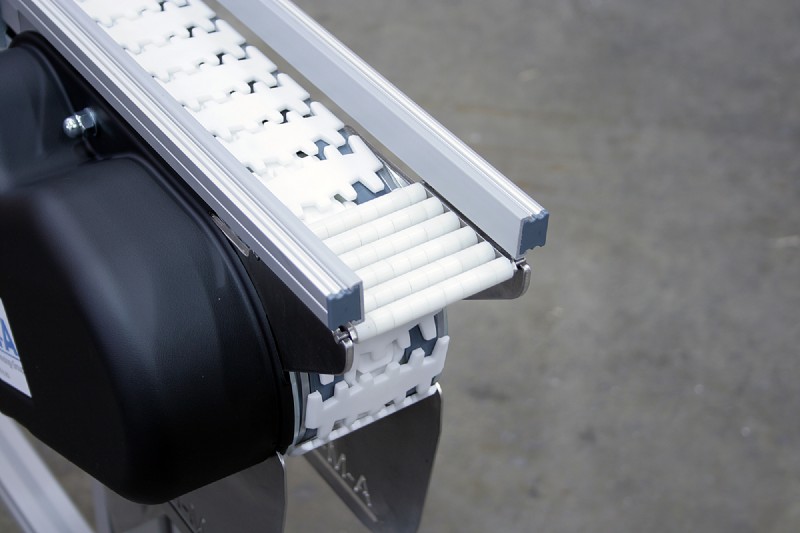 Product Transfer - Discharge
Seen here is a non-powered roller transfer for assisting products off of the conveyor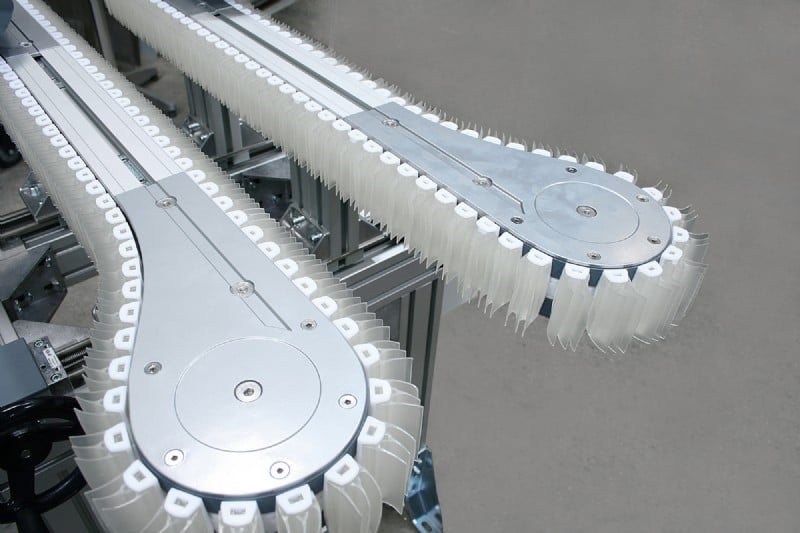 Side Gripper Conveyors
By using special belting and running the conveyors on their side, a side gripper conveyor is developed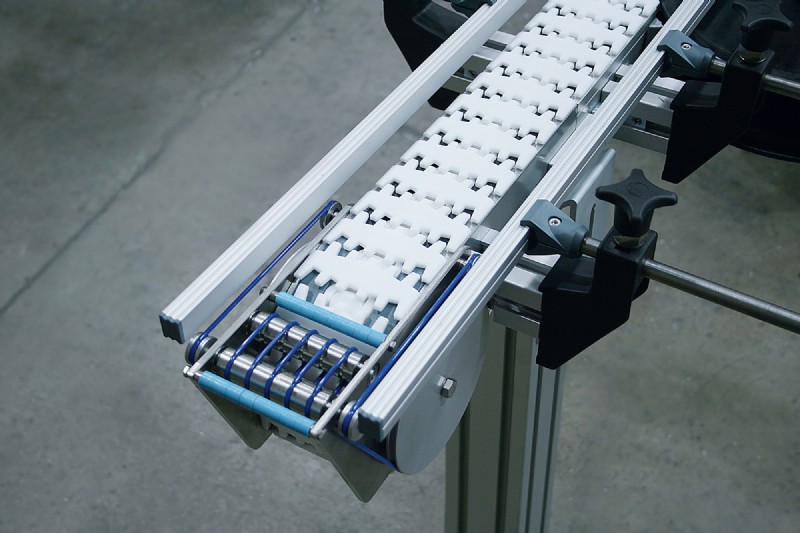 Powered Transfer Assist
This conveyor features a powered transfer assist at the infeed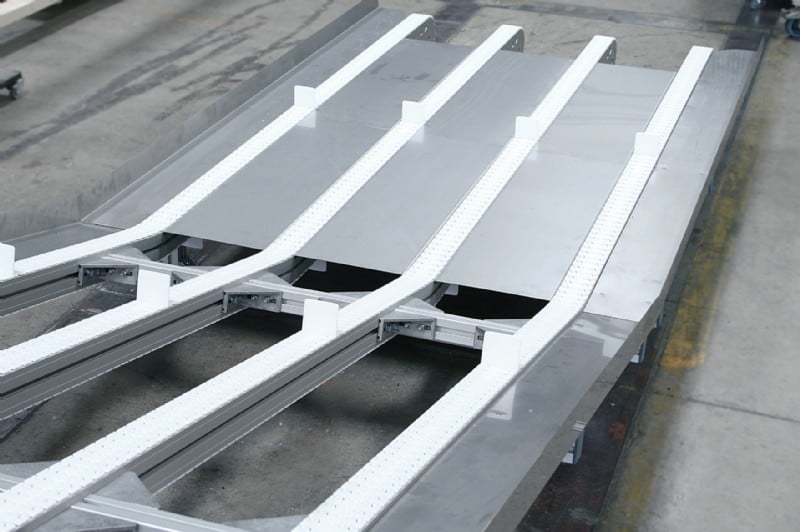 Multi-Lane Incline Conveyor
This multi-lane conveyor features cleats for assisting product up the incline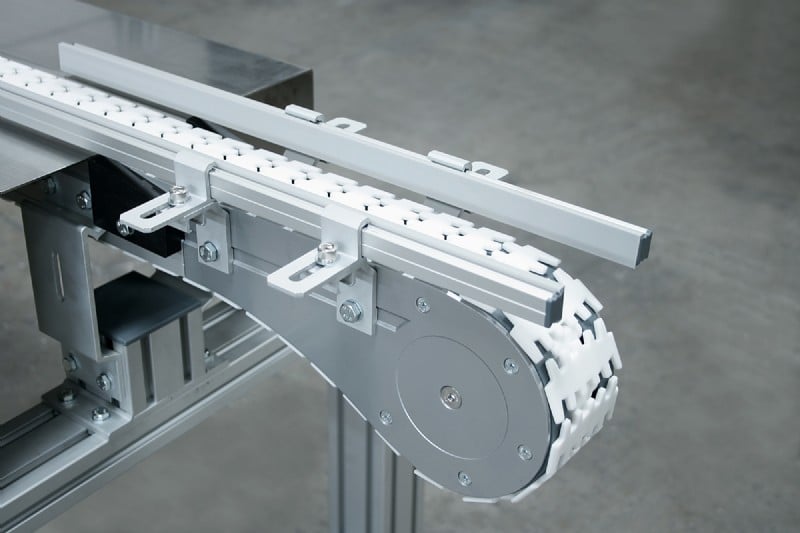 VersaFlex Infeed
The idler end of a VersaFlex conveyor with side rails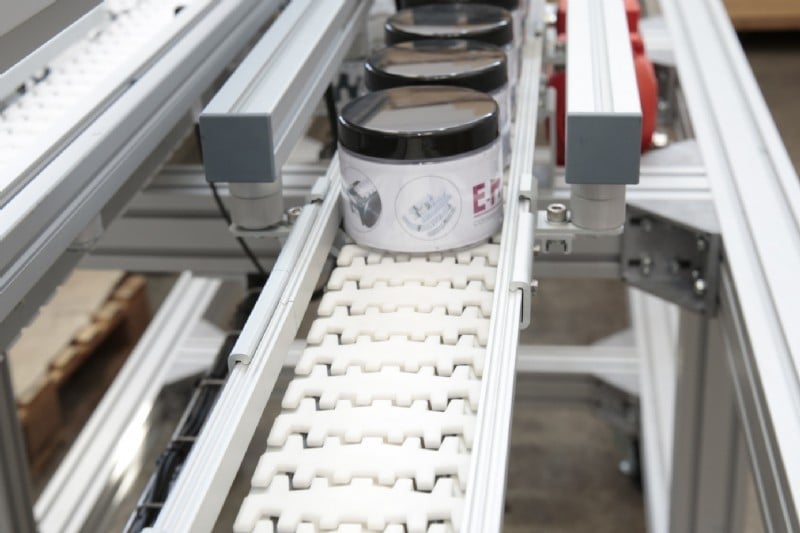 Canister Conveying
Flexible chain conveyors are ideal for many products including cans, bottles, canisters and other cylindrical parts.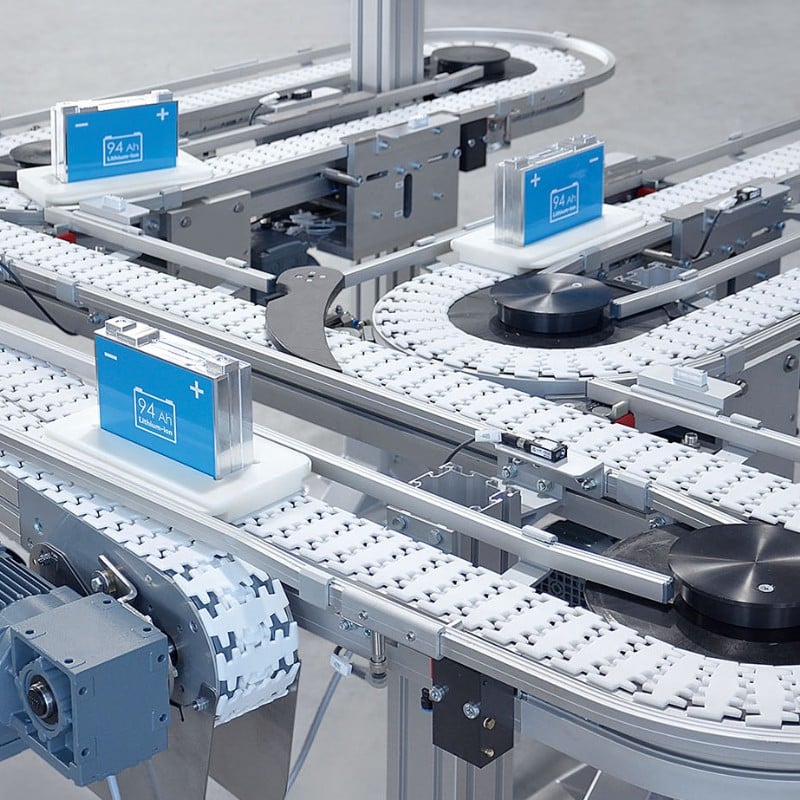 VersaFlex System with Batteries
VersaFlex conveyors are ideal in many industries, including the batter industry.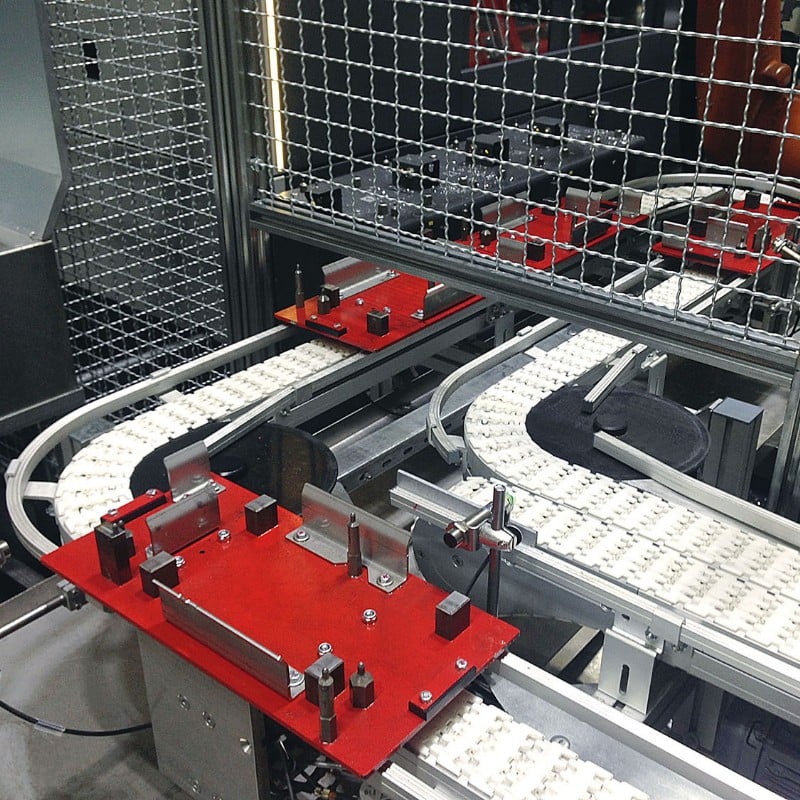 Custom Pallets on VersaFlex
VersaFlex pallet handling system with customer specific pallets.
VersaFlex Features
Easy to expand and reconfigure
\Allows for higher machine autonomy
Space saving designs and configurations
Available in single or dual-lane configurations
Excellent for accumulating product between stations
Simple and accurate positioning for automated processes
Can quickly be altered to adapt for changes to product
Easily conveys products that have unusual shapes or geometry
Offers a large variety of pre-engineered transfers, positioning and traffic modules
Need help deciding which pallet conveyor solution is best for you?
Contact us online or call 860.769.5500. Our experienced sales staff will be happy to assist you.