VersaFlex | Design World
Flexible Flat Top Chain Conveyors

VersaFlex is a conveyor system that grows with your requirements. The single-track design and curve radii starting at 150 mm allow complex track designs within a three dimensional space.
The conveyor can operate at speeds up to 165 fpm and system lengths up to 40 m with just one drive. VersaFlex has been used successfully for years in various industries and applications.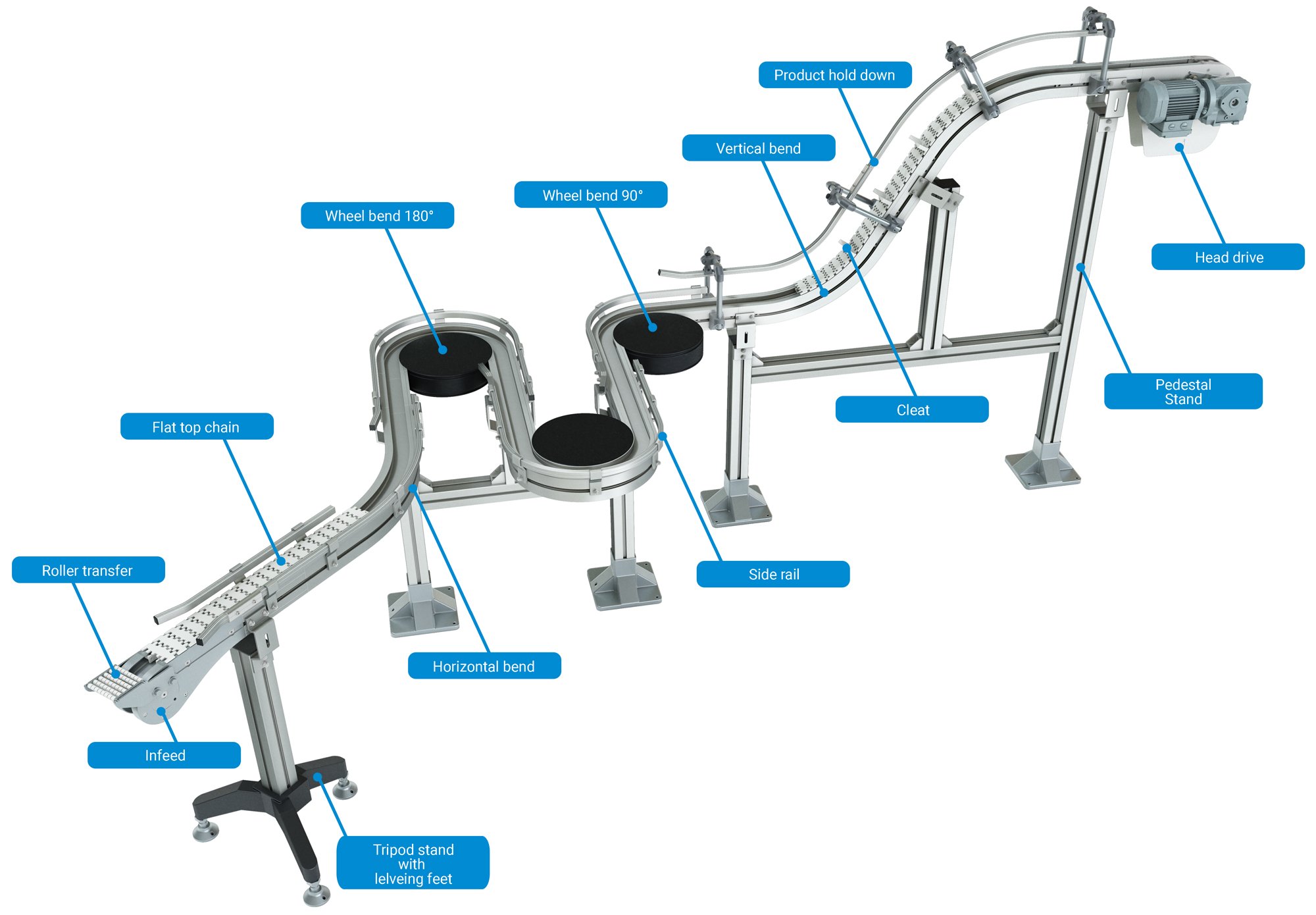 mk North America's application engineers will work with you from start to finish ensuring all of the conveying requirements for your next application are met and exceed. Conveyor solutions are made easy with VersaFlex from mk North America.
Still looking for something different? With over 50 different conveyor platforms mk North America is sure to have the right conveyor solution for your packaging application. Contact mk today to get started!
View Our VersaFlex Photo Gallery Below