How to Choose The Right Conveyor System For Your Application
Posted on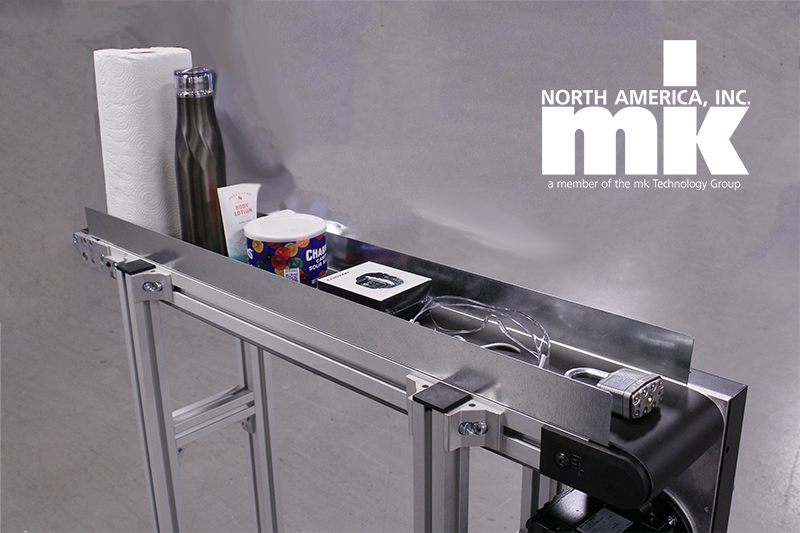 While it often takes a variety of different machines and processes to make a manufacturing facility truly productive, few machines are as vital as conveyor systems. After all, conveyors are the champions of material handling. From medical supplies to auto parts, conveyors can be made to carry just about anything up or down the production line.
Still, in order to reap the benefits of automated conveyor systems, it's important to pick a conveyor that best suits the needs of your process.
In this article, we'll explain how to choose the conveyor that will give you the best results.
In order to reach a sound decision, we recommend that you start by asking yourself five essential questions.
What Is The Maximum Weight Of The Product That You Need to Move?
Not all conveyors are designed to hold copious amounts of weight; on the contrary, certain conveyors are specifically made to handle lighter products. When shopping for a conveyor system, it's important that you tell the conveyor manufacturer what type of load to expect. This will allow the manufacturer to size the conveyor correctly.
What Type of Product Will You Be Moving?
Once you've determined the maximum weight on the conveyor, take a look at the type of product being conveyed. Is it fragile? Does it have sharp edges? Is it a food or pharmaceutical item? Is it sturdy? Does it have an irregular bottom or carrying surface? Making these distinctions will help you match the right conveyor for your needs.
At What Speed Do You Need Your Conveyor To Run?
If your production line operates efficiently at medium speeds, then it doesn't make sense to implement a conveyor system that either can't keep up, or is always too far ahead. After all, if you want your facility to run as smoothly as possible, every process should be in sync.
Do You Need a Conveyor With Inclines, Declines, or Curves?
It's important for the conveyor you select to work within your facility's layout. Today's conveyors can often incorporate inclines, declines and curves that are all driven by a single motor; however, depending on your budget, it may make more sense to utilize multiple conveyors or to reconfigure your plant's layout.
Does The Application Need to Be Sanitary?
If you're moving products that need to remain safe for consumer consumption, such as food, pet-food, or pharmaceutical items, then it's best to look for sanitary washdown conveyors.
In addition to the questions above, be sure to check out our infographic on the topic as well. Once you've answered these questions, remember that the conveyors you pick will likely require some form of customization. As nice as it is to pick something off the shelf that works perfectly for you, the reality is that you'll need something truly tailor-made for your application.
That's where we come in.
Contact mk North America To Start Designing Your Custom Conveyor Today
If you're serious about improving efficiency and throughput, then contact us today. mk North America's conveyors are made just for you. Fill out the form below to get started!
---