Modular Conveyor Systems: What Makes Them Truly Modular?
Posted on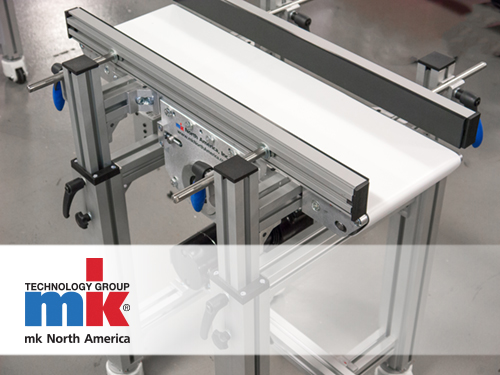 As manufacturers look to stay competitive in the 21st Century, the need for businesses to stay nimble in a restless marketplace is more important than ever. Changes in technology or market demand may necessitate adaptations to existing production lines with speedy turnaround times that are difficult, or outright impossible, with many traditional manufacturing systems. That's why modern manufacturing often relies on what are known as flexible manufacturing systems – those designed with swift changes in production lines and ease of adaptability in mind.
Material handling is a necessary component of any flexible manufacturing system, which means modular conveyor systems are often required.
But what makes a conveyor system truly modular? Many conveyor system manufacturers use the term, but they don't always live up to the standard of a flexible manufacturing system. Since manufacturers often don't ask the right questions when selecting a conveyor system, this can lead to problems down the line.
What to Look for in a Modular Conveyor System
Authentically modular conveyor systems should first and foremost be genuinely modular: made up of discrete modules that can be replaced, rearranged, removed, and reintegrated with a minimum of effort and without the need for additional equipment. At a bare minimum, no cutting or welding should be required. (Picture the Lego® or Erector sets you played with as a child.)
Different production demands may also require different accessories, such as stands, rails, and sensors. Accessories should be able to be mounted without the need to weld or drill holes, bolting in and out of place with relative ease.
Drive systems and motors should be easy to substitute or replace without compromising the integrity or performance of the system as a whole.
Interchangeable modules should also be able to be configured to work with a wide variety of auxiliary technology. For instance, a fixed conveyor system that's designed to work alongside a particular robotic work machine might be rendered obsolete when that machine is upgraded or replaced. A more flexible modular system, on the other hand, could simply be reconfigured to work with new and upgraded technologies, avoiding the need for costly replacements.
Modular Conveyor Systems from mk North America
If you're looking for a truly modular conveyor system, mk North America's wide selection of aluminum conveyor systems adhere to the standards outlined above and more.
Made with mk's proprietary t-slot aluminum extrusions for the ultimate in adaptability, mk offers numerous modular conveyor systems with a variety of options for the following features:
Frames: mk North America offers frames for standard straight conveyors, curved conveyors, incline conveyors, gooseneck conveyors, multi-lane conveyors, and more. A wide range of heights and widths are also available.
Belting: Belting options include standard flat belts, heavy duty belting, modular plastic belting, cleated belting, and more.
Accessories: Custom side rails, supports, sensors, product nests and metering devices for orientation and positioning, servo motors and indexing controls, and more are all available from mk.
To learn more about how mk North America can improve your company's manufacturing process with its modular conveyor systems, get in touch by calling (860) 769-5500 or filling out our form below.
---