Sanitary Conveyors: Putting a Stop to Foodborne Illness Challenges
Posted on
Foodborne illness outbreaks are plaguing the nation. Reports of new threats to public health aren't just alarming, they are causing millions of dollars in losses for food production and service industries as well.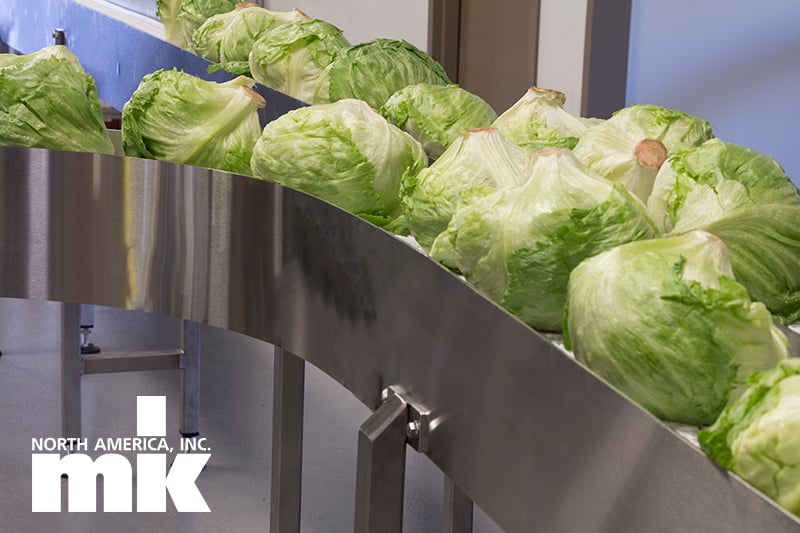 Common foodborne illnesses include salmonella, E.Coli and norovirus and are usually caused by contamination, bacteria, undercooked meats, chemical toxins and parasites.
The most recent E. Coli outbreak involving romaine lettuce continues to worsen and is just one example of how the spread of disease can become a major public health challenge.
A large part of illness outbreaks are attributed to food consumption, so prevention has become a major focus for any industry handling foods that consumers will ingest.
One recent study by Hopkins Bloomberg School of Public Health revealed that just one instance of a foodborne illness outbreak at a fast food restaurant costs anywhere from $3,968 to $1.9 million, "depending on the severity of the outbreak, how much the company would have to spend on fines, lawsuits and legal fees as well as the number of employees affected by the incident."
Stopping the Spread of Foodborne Illness
One of the top ways to stop the spread of foodborne illness is with cleanliness. That means any surface that handles or comes in contact with food for consumption must be kept sterilized and cleaned at all times.
Food safety inspection and monitoring at Federal, State, and local government levels is important and requires the use of specialized equipment to remain compliant.
The FDA's Food Safety Modernization Act (FSMA) is just one of the stringent preventive controls put in place to stop foodborne illnesses that claim the lives of so many before it even occurs.
Manufacturers and food plants are left to do the heavy lifting and ensuring their facility meets sanitary standards.
Responsible Food Manufacturing
One major step food manufacturing facilities are taking to ensure sanitary conditions are met is with the use of sanitary conveyors. These systems are created to be easily taken apart and cleaned to alleviate issues with bacteria being trapped in as few cracks and crevices as possible.
A system that can be easily disassembled, thoroughly cleaned and then put back and ready to use again quickly is important for efficiency at these operations.
Considerations on the types of foods being conveyed, areas for wash-down and other factors are critical in choosing the right conveyor system.
Safe Food Handling with CleanMove
mk North America offers a complete line of sanitary conveyors as part of its CleanMove stainless steel systems. Available in three options: CleanMove Standard, CleanMove Plus and CleanMove Ultra.
The conveyors come in 304 stainless steel for easy wash-downs and use FDA-approved belting for safe food handling. With heavy-duty frame construction, no harbor points for bacteria and easy to reach and remove parts, you can be sure your facility is always meeting sanitation and cleanability requirements.
If you're looking for sanitary, food-grade conveyors, contact mk North America to learn more about sanitary conveyor options, including custom systems to meet specific needs.
---