Tips for Designing an Ergonomic Workstation
Posted on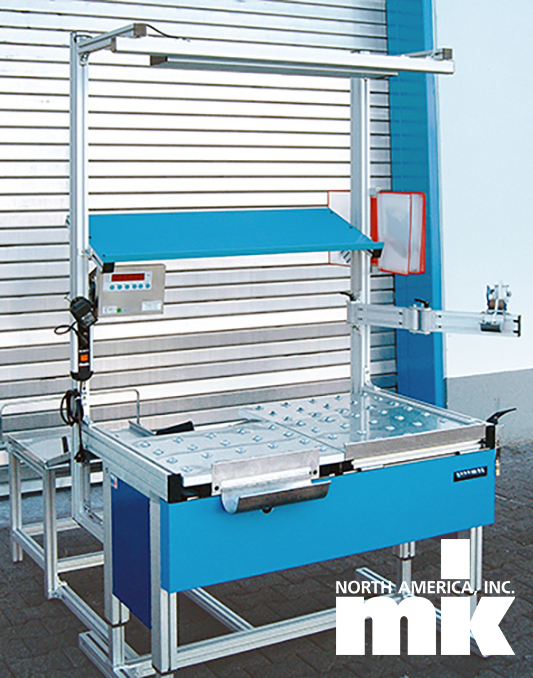 Maintaining a safe work environment is critical for all industries. In manufacturing, where laborers may spend long periods in front of machinery and using equipment, it's especially important to have safeguards in place to protect them from injury and harm.
According to findings by the CDC, "Musculoskeletal disorders account for nearly 70 million physician office visits in the United States annually, and an estimated 130 million total healthcare encounters including outpatient, hospital, and emergency room visits."
That's not counting the production and profit losses it costs businesses when their key workers have to be away from their workstations.
To help address the issue, the science of ergonomics is applied to reduce stress on the limbs, eyes and body when muscles are overused, there's bad posture or repetitive motions must be used for a specific job.
Why Ergonomics Matter
Since productivity is critical in manufacturing, ergonomics plays a vital role in providing the necessary support to protect workers by streamlining the motions required to perform the task.
Over time, the risk of strain or injury due to the length of time an action is performed increases. There are also factors like poor lighting straining the eyes, awkward positions and standing for hours in front of a machine in one position that must be considered when designing a more ergonomic workstation.
In addition to stopping possible injuries, an ergonomic workstation will also increase quality output and help companies to grow the bottom line.
Here's a closer look at how to design a workstation that's ergonomically sound and the features most important to consider.
Height Adjustment Benefits
One of the most important ways to create a better workstation is by allowing the correct height requirements for each task. Since many jobs require differing positions, having a height adjustable station can lower the risk of injury. Everything from changing the position of the work surface (think lowering and raising or tilting it to make-up for awkward positions) to meeting varied employee heights, are all benefits of having a work station with height adjustment features.
Adding Integrated Lighting
Lighting is also an important consideration with an ergonomic design.
Lessening glare and shadows and improving where the light is focused at a workstation are all important to allow workers to see well and with minimal strain on their sight.
When workers are more comfortable and can see better, they can optimally perform their work tasks, and reduce errors and production line defects.
Being able to better see the products in front of them as well as any dangers is critical. Less eye fatigue can also reduce the occurrence of headaches.
How Adjustable Tool Arms Help
Efficiency is critical on a busy production floor. If workers have to spend time trying to find the right tools for each job, productivity is being unnecessarily diminished. With adjustable tool arms, workers can complete tasks comfortably.
Swing arms with bin holders for small parts for example, can easily be accessed as needed or tucked away and freeing up the work surface. Tool arms can also be used to hold up and position computer monitors, mount magnifying glasses, and hold drills. Use them in conjunction with overhead tool cranes and tool balancers.
Choose mk North America
Remember when designing an ergonomic workstation, mk North America offers solutions that are completely customizable and can work with you to include accessories and design options to meet your needs. Our Industrial Extruded Aluminum Workstations and profile technology make it possible to cost effectively and easily achieve the design you need. Interested in learning more? Get in touch today!
---