End Caps for Extruded Aluminum Profiles
End caps made of injection molded plastic (PPN 1060) cover the ends of the profiles and attach flush to the profile edges. The finish is matte black and add an aesthetic accent to the frames. The end caps are simply pressed onto the profile.
Material: PPN 1060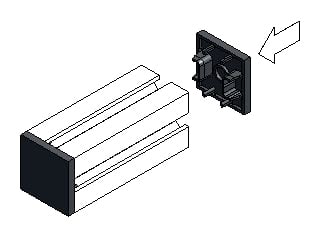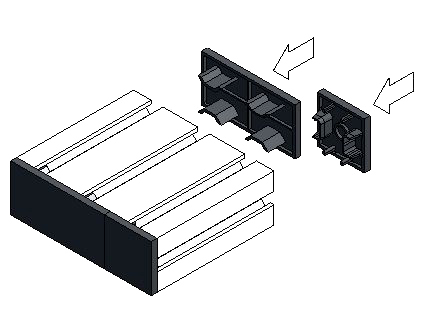 Larger profiles can be covered by using a combination of end caps. As shown below, profile mk 54.05 (40x120) can be capped using one each End Cap mk 2507 (40x40) and mk 2508 (40x80).
---
Need help selecting end caps for aluminum profiles?
Contact us online or call (860) 769-5500. Our experienced sales staff will be happy to assist you.