Grounding Nuts
A defined grounding location of an mk workplace for attachment to a common ground.
Material: Steel Zn
For assemblies that are linked to products with an electrical current, VDE 0100-410/413 requires that all conductive elements of the workplace must be connected via a common ground. This ensures that the workplace remains safe in case of an electrical short. As a rule, mk uses a grounding method in all its standard workstation systems which is applied whether the workstations have electrical components or not. Using our ESD-Nuts, this grounding is accomplished without the use of additional wires. This means that in the case of later electric additions, only the electric element itself must be connected with the workplace.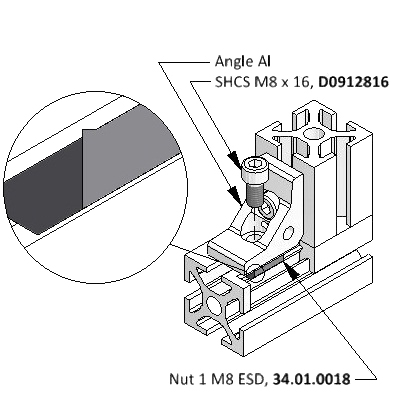 ---
Need help selecting your T-slot aluminum profile fasteners?
Contact us online or call (860) 769-5500. Our experienced sales staff will be happy to assist you.