Mini-Rollers for Aluminum Profiles
Mini-Rollers are used, for example, for pallet run-outs at workstations, transfer stations, etc. They can be attached to profiles of Series 40 and 50. Roller spacing depends on the product conveyed. Stock length of mk Wear Strips is 2000 mm.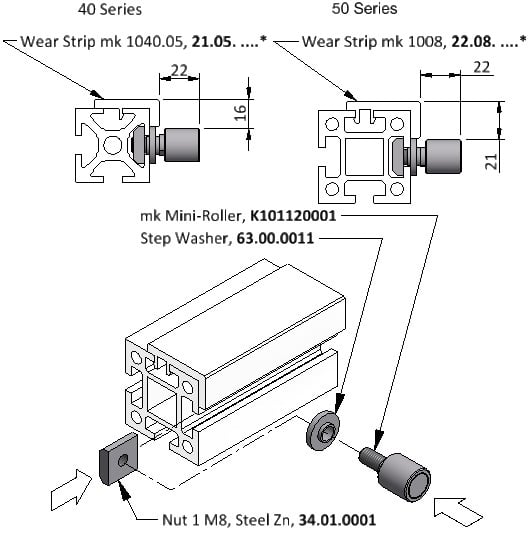 Material: Steel, Zinc
---
Need help selecting accessories for aluminum framing systems?
Contact us online or call (860) 769-5500. Our experienced sales staff will be happy to assist you.