Nut Placement & Holding
mk offers components to hold nuts in a vertical position when installed into the T-slots. This is a significant aid when mounting components in such locations.
Material: PE plastic
Nut Stoppers
For use with our standard square nuts and slot nuts, the nut stoppers offer the ultimate in convenience. They can simply be pushed into the thread of the nut, which can then be slid into the T-slot at the desired location. These are single-use components made of soft PE plastic.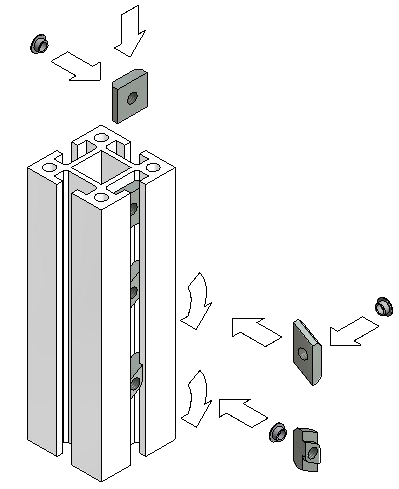 ---
Need help selecting your T-slot aluminum profile fasteners?
Contact us online or call (860) 769-5500. Our experienced sales staff will be happy to assist you.