Pneumatic Components for Aluminum Profiles
Using pneumatic components, 40x80 heavy profile (54.02) can be pressurized to provide compressed air at desired locations. This structural beam feature eliminates the need for additional plumbing in frames made using mk profiles. The pneumatic plates can be attached to the profile ends as well as the T-slots. The system is designed for a max pressure of 6 bar, or 90 psi.
Pneumatic components convert our 40x80 heavy profile to compressed air manifolds. They also provide easy access to tools.
Material: Al tumbled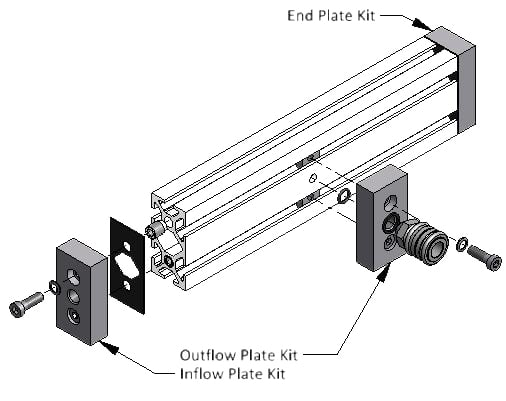 ---
Need help selecting accessories for aluminum framing systems?
Contact us online or call (860) 769-5500. Our experienced sales staff will be happy to assist you.