Custom Carts & Kanban Racks for Lean Manufacturing
Posted on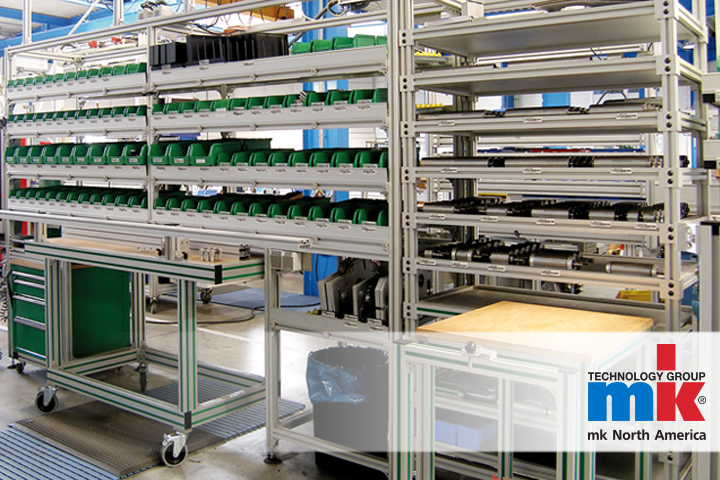 Lean Manufacturing & Kanban
Lean philosophy in manufacturing and production originated with the Toyota Production System in Japan, and emphasizes the elimination of waste and the maximization of efficiency, effort, and value. Specifics vary from industry to industry and company to company, but broadly speaking extraneous activities and materials are eliminated, while those left behind are streamlined as much as possible.
Kanban is a lean production technique whereby inventory levels are regulated based strictly on demand, eliminating problems caused both by inventory deficits and surpluses. In a Kanban system, when a product or material runs low, an employee takes a reorder card to a manager (the word Kanban in Japanese translates literally to "signal card" or "signboard"), who then procures or produces a replacement amount based on internal need or current market demand. These days a computerized system is more likely to be used than literal cards (sometimes referred to as e-Kanban), but the system's effects are the same as ever: improved material and work flow, optimization of floor space, reduction of obsolete inventory, prevention of over-production, and prevention of surpluses or stock-outs of production materials.
The Lean Enterprise Institute recommends five key implementation steps for lean material handling in manufacturing and production, in a system that owes much to Kanban philosophy:
Develop a plan for every part. Keep a detailed database of materials and parts, with essential information such as part numbers, specifications, suppliers, rate of usage, storage location, and more as may be necessary.
Maintain a central parts market. Keep parts stored in a central location instead of throughout facilities where tracking and picking will be more difficult.
Design efficient delivery routes. Parts should be delivered as directly as possible from storage to work or shipping stations. Delivery aisles, conveyance methods, and personnel should all be clearly laid out.
Implement pull signals. The classic Kanban card described above is a perfect example of a pull signal, but other signals may be used as long as they are effective and adhered to consistently.
Always strive to improve the system. Systems should be regularly monitored and audited to identify issues, work out solutions, and brainstorm improvements.
Kanban Carts & Material Handling Racks
mk North America offers several products that can aid manufacturers and production facilities in implementing an effective lean approach. With mk's extruded aluminum framing, customized shelving, racks, work stations, carts, and more can be easily built and rearranged as evolving production requires.
Kanban racks can be built to your exact specifications, either as versatile shelving for central parts markets as outlined by the Lean Enterprise Institute above, or card racks for classic Kanban cards. Storage carts and material shuttles can be created with high load capacities, fixed or adjustable shelving, bin racks, and a variety of casters in order to facilitate effective delivery routes. Customized industrial workstations can fulfill multiple lean functions at once, serving as storage racks, transfer carts, and ergonomic work surfaces while occupying a minimum of floor space.
To learn more about mk North America's extruded aluminum racks and frames can help your lean production facility, call (860) 769-5500 or get in touch with this convenient online form.
---