Side Grip Conveyors and Transfer Systems from mk North America
Posted on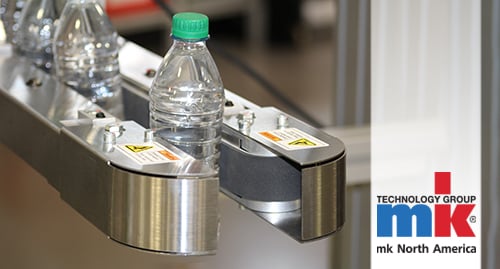 Some of the most challenging product and material handling applications are those for which easy access to the bottom of a product is required, such as with code dating, bottom inspection, and others.
In these cases side grip conveyors may be the ideal solution. Made with parallel belts that grip firmly by the sides, these systems move product along while allowing full access to the top and bottom, in addition to securing product during steep inclines.
Side Grip Conveyors from mk
Side grip conveyors are among mk North America's custom-engineered solutions, built using either aluminum-framed GUF-P 2000 conveyors mounted onto a LZR linear positioning module, timing belt, chain conveyors, or stainless steel framed conveyors.
As with all side grip conveyors, mk's side grippers come standard with adjustable width to ensure a proper hold without the risk of damage to the product. Other features include custom incline sand stand options.
Common Applications and Products Transported
Side grip conveyors, like each of the conveyors utilizing mk's parts orientation and positioning options, can and have been used in a number of different industrial contexts. This includes areas such as packaged food and beverage processing, pharmaceuticals, health and beauty, chemical processing, and more. Specific applications include the following:
Bottle handling
Bottle printing
Filling and capping
Pucking and de-pucking
Bottle and container inspection
Bottom coding
Gap transfer
Thanks to their adjustable widths and other custom options, these systems can be used for the conveyance of a variety of products including glass or plastic bottles, metal cans, plastic containers, buckets, cosmetics tubes, cartons, and many others.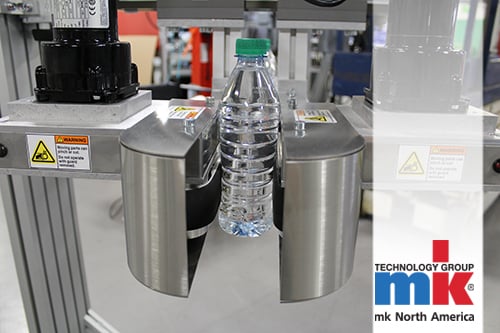 Learn More and Get a Quote from mk North America
In addition to side grip conveyors, mk also offers solutions for vision and inspection, special environments, indexing, accumulation and storage, and more.
If you're interested in learning more about side belt conveyors or other custom engineered products from mk North America, get in touch by filling out the form below.
---