The Benefits of mk North America Conveyor Systems for Metal Work
Posted on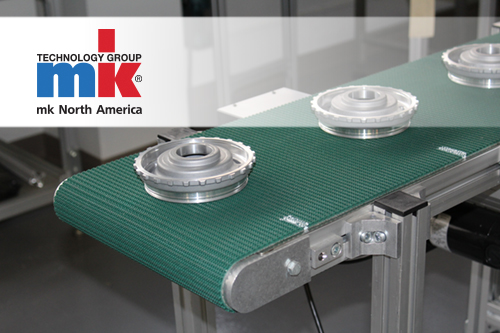 There's a bit of popular wisdom that almost everyone has either heard or thought to themselves at some point: "Everything's made of plastic these days."
But while the worldwide use and production of plastics has been rising steadily since the 1950s, metal's not going anywhere just yet. One recent analysis even called industrial metals "the building blocks of an economy," adding, "there are plenty of reasons to be optimistic about the industrial metals industry over the long term."
Steady demand for metal means steady demand for metal working: die casting, stamping, cutting, assembly, handling, inspection, packaging, and all the other discrete processes that transform metal from raw ore to final product.
If you're in the metal working industry, you know that part of staying competitive means making these processes as streamlined as possible. That's no simple set of tasks; but one factor that will give any manufacturer an edge is efficient industrial automation systems like the aluminum conveyors from mk North America.
Innovative Conveyor Solutions for the Metal Working Industry
With over 20 different conveying systems in mk's line of aluminum conveyor systems, there's a solution on-hand to meet almost any metal working need:
Specialty Belting: Standard belt conveyors often come with fabric or plastic belts that, while durable enough for many environments, simply don't pass muster when it comes to heavy-duty metal working applications.
mk North America's specialty belting options include modular hard-plastic belts, steel mesh belting, stainless steel belting, and others to accommodate specialty parts, sharp edges, harsh environments, and more.
Precise Robotics Integration with Pallet Conveyor Systems: As with almost every other industry, metal working is increasingly relying on robotics and other automation systems to cut costs and improve efficiency.
A member of the Robotic Industries Association since 2016, mk's VersaMove pallet conveyor systems offer custom modules like pneumatic lifts, elevators, pallet stops, and more to offer the kinds of delicate movements needed for modern robotics integration.
High Load Capacities: While there's a push in many industries (especially automotive) for the increased use of lightweight metals like aluminum and titanium, heavier metals are still as essential as ever. If you're working with heavy metals like iron or steel, you may need a conveyor system that can accommodate high load capacities. mk North America offers heavy-duty conveyors that can bear hundreds of pounds per line – and in the case of the SRF-P pallet conveyor, as much as 3,500 pounds per drive.
T-Slot Frames to Mount Custom Guiding and Accessories: Depending on your needs, guide rails, stands, and other accessories may be needed to accommodate unique applications such as parts sorting and accumulation. All of mk's aluminum conveyors are made from mk's own t-slot extrusions, with slots along the length of the frame for easy mounting.
Modular Design for Custom Configurations and Easy Integration: Any industry active in the 21st Century needs to be nimble, and metal working is no exception. Shifts in demand, technology, and other variables may require flexible manufacturing systems that can be reconfigured and adapted with as little downtime as possible.
That's why mk's conveyor systems are made with modular design to be replaced, rearranged, removed, and reintegrated with a minimum of effort and turnaround time.
Learn More about Metal Working Conveyor Systems from mk North America
A worldwide leader in material handling, automation, and conveyor systems, mk North America works with a variety of industries to meet nearly any need. If you'd like to learn more about how mk can help with your metal working or other applications, get in touch by filling out the form below.
---