The Importance of CIP Systems In Meat & Poultry Applications
Posted on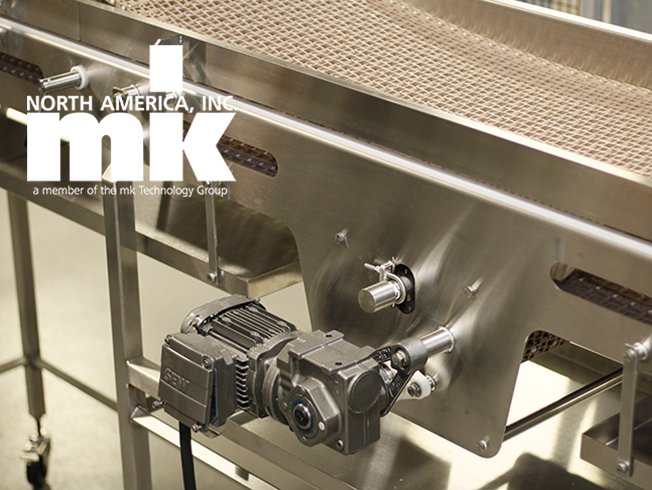 If you manage a food processing or packaging facility, then you know how important cleanliness is to your brand's reputation. While you should make every effort to ensure that all types of food are kept contamination-free throughout the entire production and distribution cycle, recent data suggests that meat and poultry should be prioritized. Why? According to a study conducted by the Centers for Disease Control and Prevention (CDC), foodborne illnesses caused by meat and poultry contributed to the most deaths.
So, what can you do to ensure that your meat and poultry handling equipment remains free of harmful contaminants?
Utilize Clean-In-Place (CIP) systems.
What Do Clean-In-Place Systems Do Exactly?
CIP systems automatically clean the interior surfaces of food and beverage processing equipment, such as pipes, vessels, tanks, spiral freezers, mixers, blenders, homogenizers, roasters, and associated fittings. As the name ("in place") suggests, CIP systems allow operators to clean equipment without having to disassemble them. In practice, CIP systems are usually set to run on automated cleaning intervals. When instituted correctly, they can help reduce the frequency of manual cleaning sessions; and guess what happens when you don't have to shut your machines down for cleaning as often? Productivity and lead time improves.
Types of Equipment That Should Get the CIP Treatment
Now that you know what CIP is and why it's important, let's discuss some key pieces of food processing equipment that should be cleaned-in-place.
Cutting Machines - Cutting meat into proper portions is important for both retailers and consumers. Since it is common for meat particles to get left behind, frequent cleaning is essential.

Conveyor Systems - Conveyors are the lifeblood of the food processing line; therefore, keeping conveyors and conveyor belts clean of cross-contamination hazards is critical. To minimize such risks, CIP systems can be integrated in a variety of ways.

Industrial Packaging Equipment - Not only are these machines in constant operation, but they usually represent the last step before the product is sent out to distribution too. Implementing CIP here would help to establish a last defense against cross-contamination before the product leaves the facility.
Maximizing CIP: How Machine Technology Advancements Can Make Food Handling Safer
While CIP systems are certainly effective, they are, in truth, just a single (integral) piece of the food safety puzzle. To truly maximize your food safety efforts, you should incorporate equipment that is designed with cleanliness in mind. Process engineer Tim Browser, Ph.D., correctly states, "food safety has improved with new technologies that include:
Automated controls that make cleaning cycle execution almost flawless
Automated controls, equipment and sensors that significantly reduce cross-contamination
New surface finishes and technologies that make parts easier and faster to clean
Better chemical technology that is more effective on soils
Better welding and finishing equipment that makes installations faster and cleaner."
Indeed, implementing new machinery and processes that naturally compliment cleaning regiments and CIP systems is key. Consider mk North America's line of corrosion-resistant sanitary conveyors for example. Not only can these conveyors withstand harsh chemicals and up to 1,500 psi of washdown pressure, but they also feature:
Polished welding to avoid crevices that can trap liquid and food particles
Anti-microbial belting that resists the growth of harmful bacteria
Open-frame design and/or frames with cut-outs to make deep-cleaning easier
Therefore, to maximize sanitation in food handling--protein or otherwise--invest in machinery that naturally supports cleanliness at every stage.
Ready to Take The Cleanliness of Your Plant To The Next Level? Contact mk North America
Our line of CleanMove sanitary conveyors works seamlessly with CIP systems. Not sure what you need? No problem! Our conveyors can be customized to fit your unique specifications. Give us a call or fill out the form below
---