Machine Guarding
Extruded Aluminum Machine & Robot Guarding Systems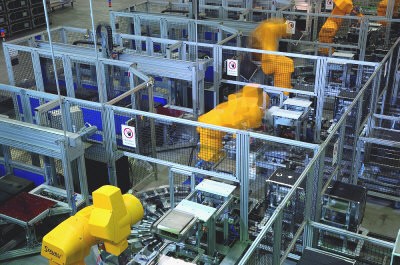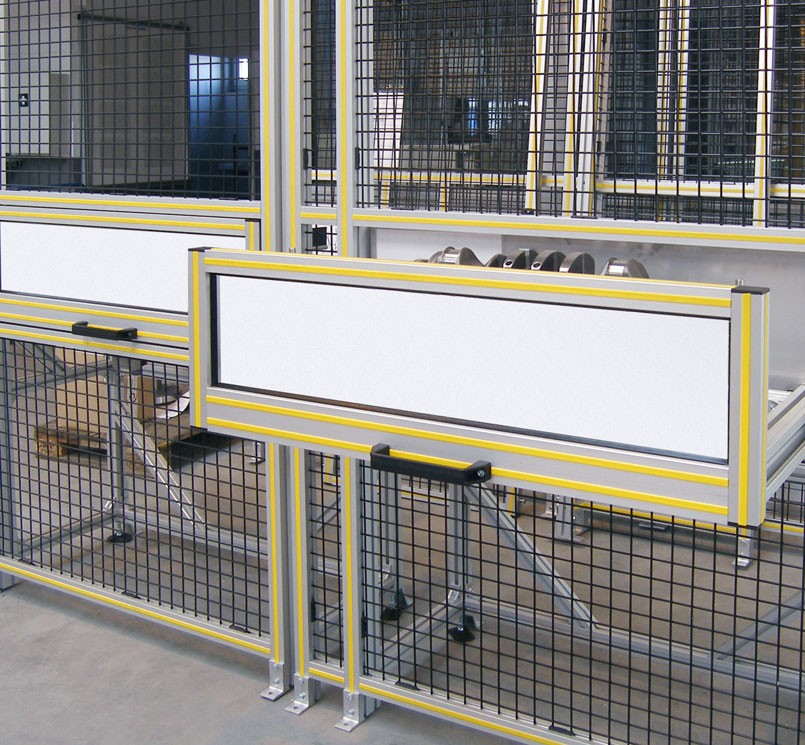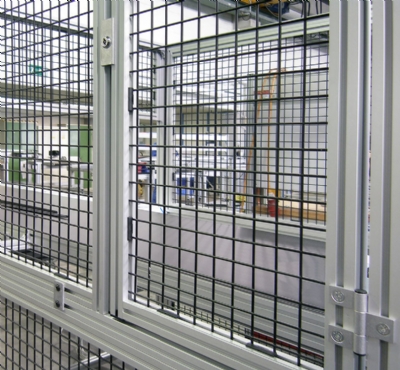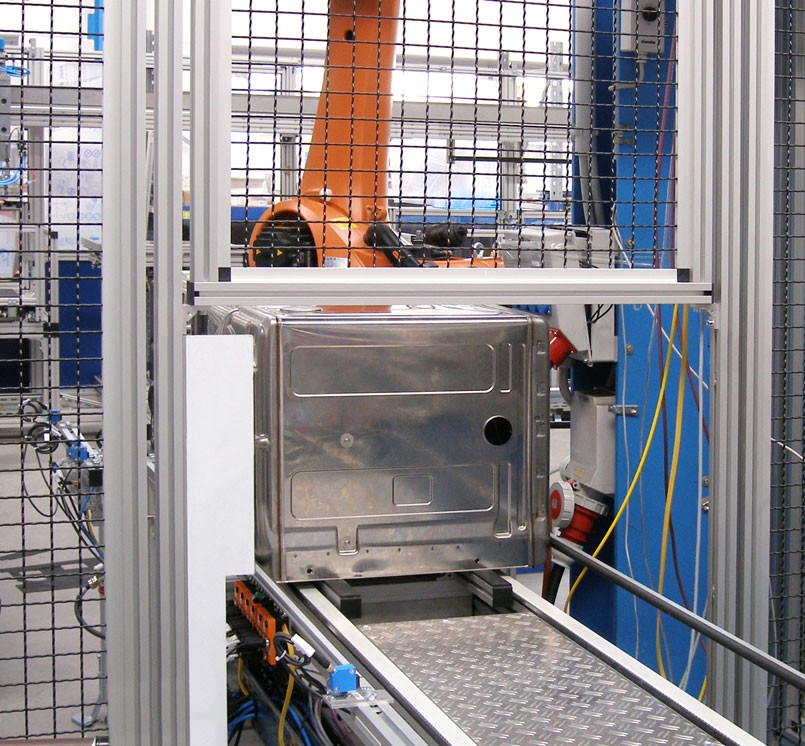 Our knowledgeable engineering staff has provided custom tailored, modular machine guarding solutions to manufacturing companies, machine builders and integrators since 1988. We can work with you to solve your workplace safety and OSHA compliance problems. Available to you from mk North America's engineering department:
Free engineering and application support
2D / 3D CAD models
Detailed approval drawings prior to build
Assembly and installation services
In addition to the general advantages of the mk Aluminum Framing System, such as flexible connections, rigidity and clean design, mk machine guarding systems offer an extensive range of components and modules to create custom designs in a cost effective manner.
Endless configurations of hinged, bi-fold, sliding & counterbalanced doors and windows
Pneumatic and hydraulic actuated doors
Safety interlocks including keyed, solenoid, latching and non-contact
Installation of light curtains
Custom colored aluminum extrusions and panel materials to match your equipment
mk Guarding has been designed according to the standards of the North American OSHA and other workplace safety agencies.