Perimeter Guarding
Easy Guard - Standard Extruded Aluminum Guarding Partition System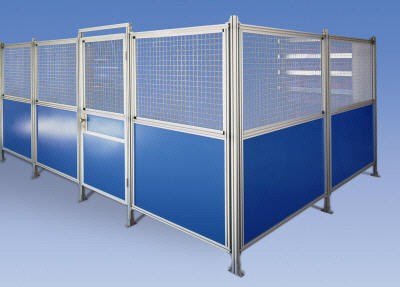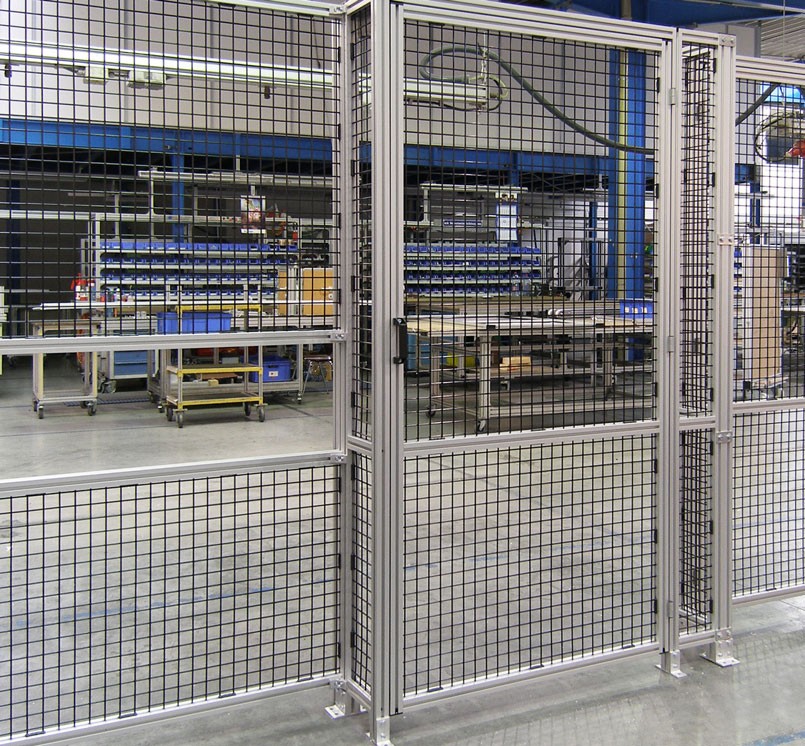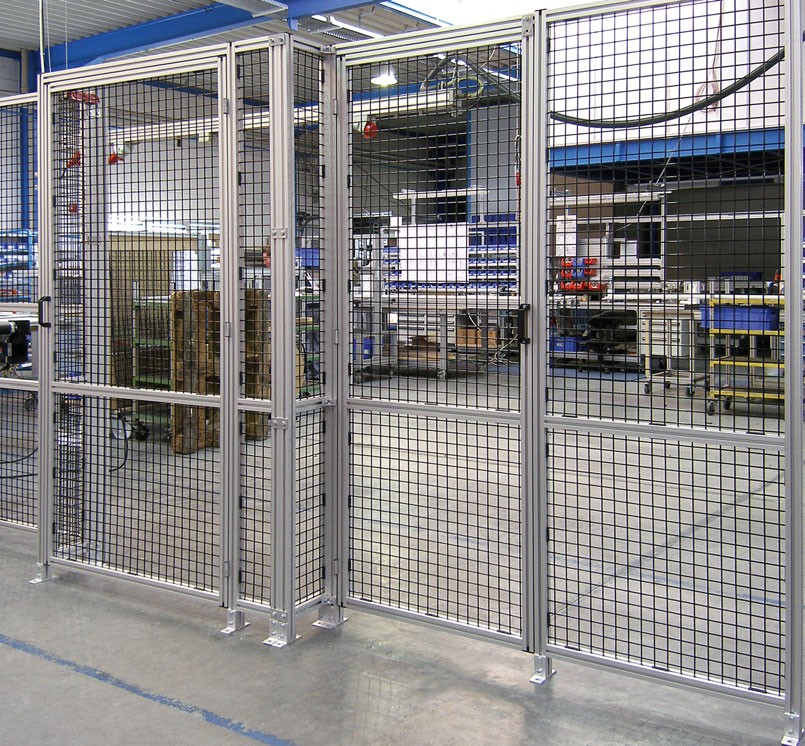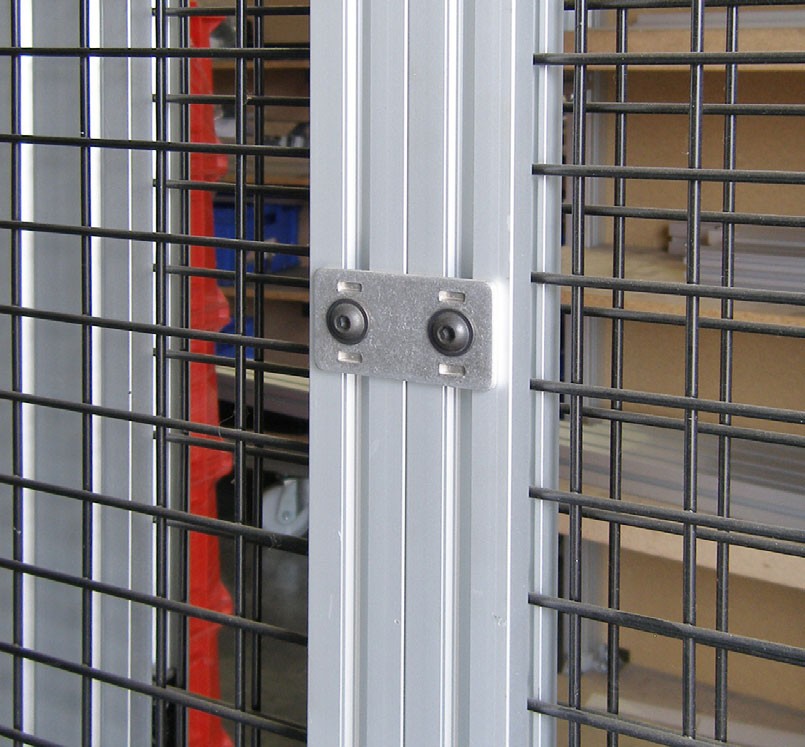 mk North America's EASY GUARD system dramatically reduces quoting, ordering and assembly time. It is the most cost-efficient guarding system on the market today. EASY GUARD Modules are completely pre-assembled panels and doors constructed of 40 x 40 mm (1.5" x 1.5") clear anodized aluminum extrusions with PVC-coated wire mesh or clear polycarbonate inserts. Best of all, each module includes all the necessary hardware and can be ordered using a single part number.
Easy to configure and install
No cutting and welding!
No parts to sort and separate!
Guard Panels and doors join together using only 2 bolts!
One person can easily connect multiple modules and build an entire guard.
Extremely flexible
Available in a wide range of standard and custom sizes and paneling materials.
Can be arranged in almost any configuration.
Can be modified, reconfigured and reused.
Simple to order
Order an entire panel or door with a single part number, versus selecting and ordering 30-40 individual extrusions and components.
Short lead times.