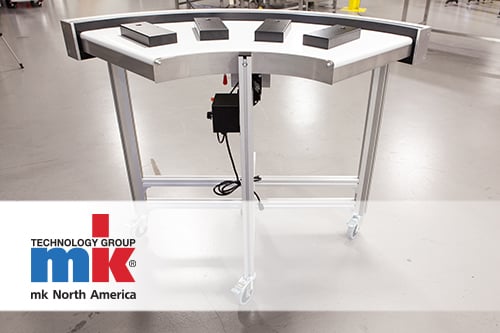 Curve Conveyors for Flexible Layouts
Like many things in life, industrial material handling often has its share of twists and turns.
Modern manufacturing, food and beverage processing, packaging, and other industries which rely on conveyors, frequently require systems capable of accommodating tight curves — sometimes as much as 90 or even 180 degrees — in order to maximize the use of floor space and overall efficiency.
But designing and building these types of curved conveyors is easier said than done. Curved conveyors present a number of engineering challenges, and some manufacturers aren't up to the task.
Fortunately, mk North America isn't one of them. mk North America is a conveyor system manufacturer which offers a number of 90 and 180 degree curved conveyor solutions for a variety of applications, from sorting and packaging to manufacturing, assembly, and machine building.
Continue Reading