Conveyor Systems Manufacturers for Material Handling, Automation & More
Posted on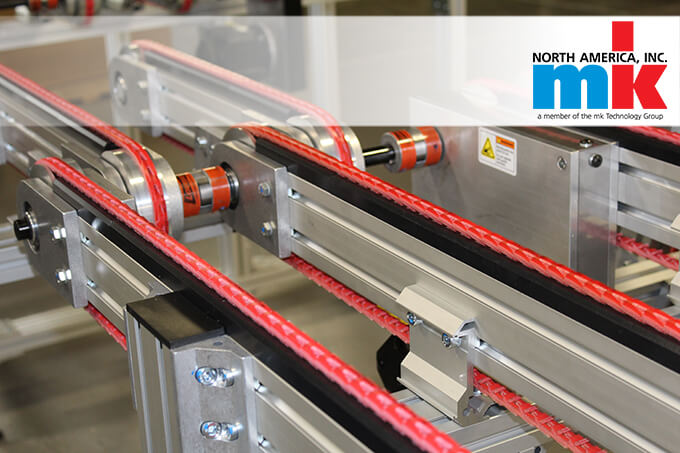 Industrial conveyor systems are crucially important for a wide variety of applications and industries. From packaging to printing, food and beverage processing, shipping, manufacturing and more, conveyors are the backbone of numerous industries the world over.
That's why, for many businesses, finding the right conveyor system manufacturer is so vitally important. Finding and integrating the right conveyor system can be the difference between thriving in a changing marketplace and struggling to keep up.
If you're looking for a conveyor supplier and manufacturer to meet the demands of your industry, mk North America has the team to call.
Specializing in belt conveyors and pallet conveyors made with versatile, cost-effective t-slot aluminum extrusions, mk also offers sanitary stainless steel conveyors, custom framing systems and factory equipment, and more.
Types of Conveyors Offered by mk North America
Each of mk's conveyor systems are available with numerous accessories such as transfers, side rails, and more. Many conveyor systems feature unique modular design that allows for easy integration and reconfiguration.
About mk North America
Recognized as a worldwide leader in industrial conveyor systems and manufacturing, mk North America is a member of the mk Technology Group. Founded in 1988 as mk Profiles, mk was first known for aluminum framing and t-slot extrusions before expanding to became recognized as a conveyor manufacturer and supplier.
mk North America's mission is to enhance the success of the businesses by providing cost-efficient conveying and aluminum framing solutions through innovative products and services. Every mk product is backed up by limited 10-year warranty.
Learn More and Get a Quote
To learn more about mk North America's products and services, get in touch today by calling (860) 769-5500 or by filling out this convenient online form.
---